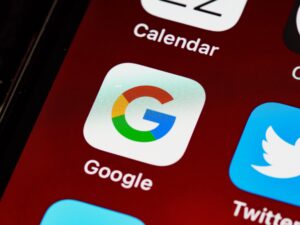 Currently, 65 per cent of small-to-midsize businesses (SMBs) invest in pay-per-click (PPC) advertising.
Many businesses do get a boost from their ad spend to Google Ads. While Google Ads offers an impressive return on investment (ROI) of $8 for every $1 spent, many businesses wonder about the real cost of utilising Google Ads and how much they should spend on Google Ads.
It can potentially allow small businesses to get up and running pretty quickly. But it does take plenty of time to learn the intricacies of running a Google Ads Campaign. Additionally, it needs to be set up and maintained correctly, otherwise, it can burn a hole in your pocket, figuratively and literally.
It may appear simple, but money can be wasted on poorly set up campaigns that could easily be avoided. The fact is, as much as 61% of Google Ads campaigns fail dismally by not generating even a single conversion.
Google Ads plays a crucial role in allowing you to display ads to your target customers that could sway interest in your products or services. By utilising Google Ads, you can bid on the search keywords that your target customers are more than likely to use when they search for businesses like yours. If you happen to win the bid, your website will appear on that hallowed spot on top of the Google search results.
Sounds great right? But problems do arise, even with some experienced marketers, in that they spend too much money in a short space of time with nothing useful or profitable to show for it.
Avoid Mistakes
On many occasions, people are making fatal mistakes with their PPC campaigns. Whether they commit it on their ad copy or their landing page, their score is often below its potential. Mistakes like:
Using way too many keywords at once in an ad group.
Using too few landing pages.
Sending traffic directly to your home page.
Targeting keywords that are too broad.
Running ads on the "search network with display select" campaign type.
Not measuring ROI.
Not including or using negative keywords.
Lack of ad extensions and poorly written ads.
Not rotating ad variation displays evenly.
And there are still more…
Usually, people who set up their accounts are committing these expensive mistakes, mainly for lack of know-how. It's not a surprise if Google does not tell you when your campaign is set up poorly, which ends up burning your stash of cash. And we're talking about some serious amount of money here.
Paying Google Ads Specialists
Regardless if you are being charged a percentage of your spending or a fixed cost tier to manage your ads, what you are paying for is time. The most common method of how you are charged is by the hour.
The current typical rate for SEM/PPC professionals will range from $75 — $250 an hour. That is nominal unless you hired a superstar with a good track record who would charge you between $500 — $1,000.
Relying on overseas experts, from Third World countries, for instance, is not bad either, who would cost a fraction of a typical rate. The drawback is, that outsourced help for your account is quite risky, for reasons we will not discuss here.
Spend More, Pay More
Marketers live and breathe in a world that is dominated by data. Constant work is required to improve prominent metrics in paid searches. Metrics such as click-through rate, cost per conversion, or Quality Score. But, we do tend to focus on core metrics and fail to look at the bigger picture.
The common question asked by first-time Google Ads users is: "How much does Google Ads cost?" To answer that, there is no right or wrong amount. Some factors will determine the amount of money spent on ads. It's not a one-size-fits-all to the cost of Google Ads.
One note to keep in consideration is that higher ad expenditures will require a greater amount of time to keep it managed effectively. As we mentioned earlier, you are going to be charged a percentage of your spending or a fixed cost tier.
●  Percentage of your spend
In this method, companies will charge you based on a percentage of your ad spend. The rates usually fall between fifteen and 30 per cent of your total ad budget.
Let's say you have $500 for ads, and you are being charged 15% for management. This means you will pay $75 for management, leaving you with $425 for Ad Placement. If your Ad budget increases, so does the amount you pay for its management. You spend more, you pay more.
The beauty of this setup is that you get to pay less to have your campaign managed at lower ad budgets or ad spend and will increase when you spend more. This model is beneficial for both you and your ad agency since it will provide incentives to make your campaign profitable. A win-win for both parties.
Reminders:
Though it may make sense to spend more, make sure that you are getting what you are paying for, or the venture is profitable. Don't get fooled by your agency to spend more if the return is not that significant, to begin with.
Spending too little is detrimental too. You can't expect substantial results for, say, a $200 ad spend if you want your account to work at all.
Most agencies would however encourage you to initially spend a minimum amount on your account. Another option is working with a fixed cost for lower amounts before they transition you into a percentage package.
●  Fixed Cost Tiers
First, let's talk about the benefits of a fixed-cost package. The advantage is that you will know exactly how much you are going to pay for a certain level of your ad spend.
Fixed cost tiers usually already include the setup cost and the agency fee for management. There are instances where agencies will waive the setup fee, which would mean you would be locked into a contract. You may opt to disengage early and pay exit fees, or you'll be charged more for ongoing management.
As we stated, the benefit of this setup is that small businesses will know exactly how much they will be paying. And that amount will not change for as long as you remain within the ad spend range you determine.
Once your campaign takes off and becomes profitable, a beneficial move for you would be to spend a figure close to your ad spend cap. Doing so means you will be maximising the amount of conversions you get without spending more. Do note though that every agency will charge differently.
Paying for experience
So-called "PPC experts" never spend their own money on ads. But you do learn that once you have spent someone else's money and put it to waste will you know the value of spending someone else's money and the trust that comes with it.
It is therefore imperative that obtaining the services of a seasoned PPC expert should be your top priority. Yes, you might be paying more, but consider the difference they will put in or what heights they will bring your campaign to.
If you decide to take this advice, consider the following before choosing your "expert":
Experience: It's not bad per se to hire a newbie, but consider the consequences. You can't take chances if your business or your reputation is at stake, not to mention your money.
Reputation: This is a no-brainer. A person with a reputation for success is highly sought after. You would not be short of reviews, referrals, or existing clients that will attest to the expertise of this person/s or group.
Education: Personally speaking, an education or even a certification can be trumped by actual practical experiences that build solid reputations. However, education does show a certain level of due diligence. And they can walk you through the process and even audit your existing campaign and show you key areas that might need improvement.
Managing PPC Takes Time
Make no mistake, PPC marketing is incredibly powerful and offers businesses both large and small a direct avenue to interested customers. But, similar to all endeavours, PPC marketing only works well if it is used correctly.
Google Ads is a great entry point, especially for small businesses because once used, the potential is there for you to start generating leads and sales. It doesn't suffer latency like SEO does and can gain profits a lot quicker.
However, it does take a lot of time and a lot of work hours to see results. For a Google Ads campaign to be profitable, there would be a need to:
Design a landing page or a website compelling enough to gain conversions.
Create appealing offers for your well-researched target market.
Configure and troubleshoot over 9,000+ products from the Google shopping feed.
Create location groups for every location in a specific region.
Create and deploy dynamic landing pages. These are pages that have content that changes depending on the search term used by the user.
Split testing ads or landing pages.
Tailor fit advertisements for your site visitors depending on their needs and based on their profiles.
Getting what you pay for
For a marketer, being asked the same question over and over again by business owners why their campaign failed. The problem can be attributed not to the ads themselves, but to the way it was set up.
Understand that the point is to invest an appropriate amount that is relevant to your ad spend, goals, the level of experience you opt to work with, and the amount of work that is required to get results. Expect to pay a lot more if you have other campaigns, re-marketing, or banner ads.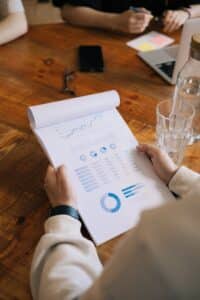 But to be able to garner a maximum return potential, you would need to hire a professional. Someone reputable and with proven experience.
Our team can manage your Adwords Account and help build a strategy with a solid aim to get you an ongoing return on investment while outperforming your competitors. If you don't want to struggle to get your head around Google Ads or don't want to waste money, get in touch with us so that we can set up and manage your spending effectively.