Everyone shops online, that's the truth of it all. Especially with the Coronavirus situation, Google Shopping can be a helpful source of user traffic for your online business. It is the most effective method for driving sales and revenues into the business.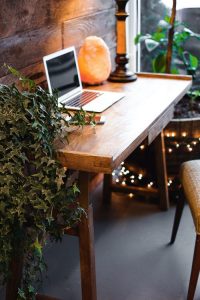 Shopping Ads may seem to be easy to set up. They, however, may get tricky to rule if you do not apply appropriate strategies. 
Google Shopping provides users to browse and shop a wide range of products and brands based on their search. Google Shopping also helps and profits online retailers when customers click on product links they like, they are directly sent to the business website for the purchase. 
That being said, here is the Complete Guide to Google Shopping. 
What is Google Shopping?
Generally, it is a service which allows customers to search, compare, and purchase products across countless business online who have paid to advertise and promote their products. It is no wonder that it is effective, since businesses can reach online shoppers who are specific in their search queries.  
Also known as Comparison Shopping Engine (CSE), Google Shopping shows up to your feed as thumbnail photos that show each product's online retailer and its price. Google Shopping was first called Froogle in 2002, but in 2012, its service shifted to a paid advertising model wherein online retailers are required to pay to be highlighted in the Google Shopping search results. 
Google Shopping combines a visual touch with a different text-heavy searching and purchasing activity. They allow you to display repetitious times in Google Search Engine Results Pages. As a result, it gives 30% greater conversion rates than text ads. 
Google Merchant Account
To get started, you have to set up your product feed. It will connect you with your account in Google Merchant Centre. To highlight your products, you should sign up and follow the step-by-step instructions for a Google Merchant Centre account. 
Don't worry! It is very simple and easy to navigate. Your Google Merchant Centre will primarily serve as your home base for your products and their information.  
Product Imagery
Google Shopping is all about the high visual experience to users. The product photo is a crucially important component of your listing. Your shoppers select which products to check out and purchase. Google is well-aware and will deny if the photos shown are of low quality. It is for the interest of serving an exceptional customer shopping experience. 
Low quality and bad product images don't just hurt sales, it will hurt your business reputation in the long run. So, to prevent those loopholes, we suggest following Google's image guidelines for your product image. 
Use solid white, grey, or light-coloured setting

 
Use even lighting for your product image

 

Show the product clearly

 that will be used as the main image. However, close-ups may be used for additional pictures.

 

Use the correct scale to show the products. It must not be too big or too small.

 

Elude blur and any image noise.

 
Product Data Feed
Your product feed reports to Google all the information and data of your products. This will essentially help Google find and publicise your products when users search for certain product specifications. 
To set product feed, go to Google Merchant Centre account. Click 'Products,' then 'Feeds', and click the blue '+' circle icon. 
List your country and preferred language. It will assist you in which managing which demographics will be able to see your products. 
Next, enter the name of your product feed and select how you will enter your product information. You may choose from Google Sheets, Upload, or Content API. 
If you choose Google Sheets, are allowed to either use and upload your spreadsheet or use a template by Google Merchant Centre. 
The spreadsheet provided is utilised to manage the product attributes that Google will use to display. Here is a brief list of the few required product characteristics in creating your Google Shopping Ads: 
ID –

 the product's unique identifier. It is preferred to use the SKU, if possible.

 
Title –

it should match the products' landing page. You may add any specifics that users search, as such colour, style, or even size.

 

Product Description –

 precise information about the product. It must coordinate the product landing page.

 
Link –

 it is the URL of the product. It should begin with http or https.

 

Image Link –

mainly, it is the URL of the product's landing page. The same with the link, as it starts with either http or https.

 
Price –

 it is your product's price. Check the currency from the country where the product is sold.

 

Google Product Category –

 for your product, it serves as your 

Google

–

defined category. You should incorporate one relevant category.

 

Brand – 

of course, the product's brand name. Provide a general name that can be easily recognised.

 
Connecting Google AdWords Account
Google Merchant Centre is where retailers input their product and its information. On the other side, Google AdWords is where customers see all your products. 
For your customers to see all your products, you have to connect your account to Google AdWords. 
In the topmost right corner, find the three vertical dots > click 'Account Linking.' Click 'link account' to input your customer ID in Google AdWords. 
Google Shopping Campaign
Once you've linked your account to Google AdWords, you may now be able to create a Google Shopping campaign to advertise your products. 
From the same page of Account linking, you may find and click 'Create Shopping Campaign.' After that, input the campaign name, country of sale, and your daily budget. When you click 'Create,' you'll be directed to manage your campaigns using Google AdWords. 
When creating a campaign, you should determine your goal – either sales, leads, website traffic, or all of it.  
The last process of creating a campaign is to choose the subtype. This requires conversion tracking so that AdWords can check if your ads are leading to sales on your website. For a simple purpose, choose the 'Standard Shopping' campaign. 
Shopping Campaign's Schedu
le an
d 
Target
The schedule and targeting of your campaign are the last parts of Google Shopping campaign settings. With this, network and device settings must not change. It will only tell you where your products will be displayed. You should choose your locations to determine the ad's target. Be certain to go for the location where you can reach or ship them to. Lastly, set the start and end dates of the campaign. 
Ad Groups
Once you finished your campaign settings, you will be directed to create ad groups for your campaign. The ad groups identify which type of ads will go on which ad groups, as well as how you will manage those ads. 
There are two types of ad groups – Product Shopping and Showcase Shopping. The former promotes and advertises only one product. On the other hand, the latter lets you promote and showcase multiple products that speak for your business. 
Are You Ready for Google Shopping?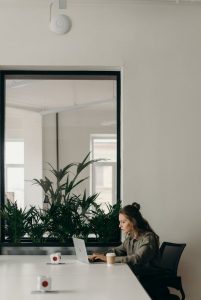 Google Shopping is most likely a digital mall that becomes convenient for every shopper. They can look for anything they wish to purchase with just a few clicks. As a result, many shoppers now prefer the marketplace over a standalone online business site. 
You may be missing out big time if you aren't promoting your products in Google Shopping. Give it a try and see how huge it will benefit your business. With that, we can help! Contact the experts at Accentuate Web Design & Marketing today for a free consultation. Alternatively, call us on 0457 444 589 to speak to our team right away!