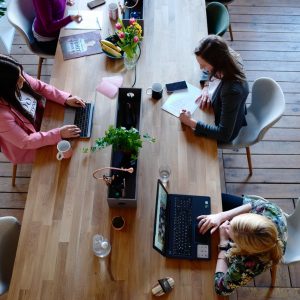 Testimonials serve as evidence or a testifying statement for a character or one's product qualification. While customer testimonials are mostly positive, in business, the consumers' testimonials in all possible ways are influential and reliable at the same time that can boost sales.  
This article will discuss several reasons why testimonials are important for businesses to thrive. 
What
 is Considered a Testimonial
?
Testimonials come from an unbiased voice, develop trust, and attract more consumers. The more testimonials your business gets from your products or services, the more consumers can be interested in your business and help them to trust you even more. Testimonials are considered sales tools yet provide social proof because consumers are more likely to purchase if others around them agree to a product or service. Since you are showing the success of your products or services using real people's testimonials. It is proven that any testimonial, as long as it's improving the reputation of the business, can drive in sales, so there's no need to worry.  
For instance, social testimonies are very common in this day and age for businesses that include proof that is not limited to text. It can boost sales and interest from consumers to try out a product or service. Any testimony can strengthen your reputation and can support your credibility by conveying the trust of the people.  
On Influencer Testimonials
Some businesses also use testimonials of influencers who have high-influence in the industry, but fair warning, it is highly different from celebrity endorsement. Testimonies from influencers hold beneficial because they are recognised and highly trusted. When you receive a great review from an influencer, potential and existing customers admire them. Subsequently, you are trustworthy to most admirers of the influencer. You have to choose the right influencer who you think will be recognised and using more than one influencer to increase your chance to your customers. 
On Video Testimonials
While we mention that testimonials are not limited to text, some customers think that some written testimonials are easy to fake and choose to consider video testimonials. According to research, 90% of users say "seeing a video testimonial" about a product or service is helpful in the decision process. Having someone sit down and make video testimonials gives a different level of trust, the consumer can tell their success story and that makes the product or service more credible. Another way around with video testimonials is the client interview about their good experience with your product or service. It is also the best because they won't even realise and play out as an interview until they let the results speak out from themselves. 
Further Studies
According to the 2014 statistics report conducted by WebDam Solutions Marketing, it was confirmed that customer testimonials are the most effective form of content, coming in at 89% effectiveness rating, as compared to other types of content.  
A different study has told that a business with a good number of customer testimonials speak for themselves to the reason that customer also characterised them as easier to consume, more personal, and reflective to the real experience. Authentic testimonials also include both positive and negative reviews. Of course, clients could be suspicious of a business that only have positive reviews. Not all negative review is negative to one customer, so calm down because not all negative is negative. It is tempting to fake a testimony, but fair warning, it will backfire. Customers are also getting quite analysing when businesses wrote sham reviews which they know have patterns, and this is a big NO that can lose your business' credibility. Authentic testimonials will not only be relatable, but it would also be a big help of getting word of mouth from people that have used your product or service. 
It cannot be denied that facts and figures declare that customer testimonials work because they contribute to the purchase decision of consumers. They make people comfortable with others purchasing for a similar reason and have been satisfied with their purchase.  
You know, it will take time to get testimonials from your existing customers, but you have to trust the process and trust your customers' testimonials as it grows. 
Do 
Y
ou 
W
ant 
to 
Improve 
Y
our Business?
You know now that customer testimonials can greatly help your business to look more valuable and more believable to those who are exploring it for the first time. This is what we aim at Accentuate Web Design & Marketing, where our mission is to deliver web and marketing solutions that offer real–world results for your business. Book in a FREE Digital Presence Consultation to get FREE Digital Strategy advice from an experienced team, alongside affordable Web Design Quotes. Alternatively, you can contact us on 0457 444 589.  
Let us help establish your credibility and reliability of your business.