Is your business currently on a 'plateau' or maybe you've hit an all-time low? Trust me, it happens. This is especially true when we experience a catastrophe, such as this Coronavirus pandemic, which has created and has been creating havoc in the global economy. This time around, even though they have plenty of cash, companies are unprepared for this unrivalled pandemic. In Australia alone, with more than 27,500 cases of COVID-19 as of writing, the unprecedented financial stress of large sectors of the Australian economy in response to the Coronavirus pandemic caused by government-ordered shutdown has sent the country running smack towards its first recession in nearly 30 years.  
With businesses grinding to a halt, we are due to make changes. Businesses that stayed afloat amidst the pandemic were quick enough on the uptake – Digital Marketing. Here's more on why you should follow their lead: 
1. You Do You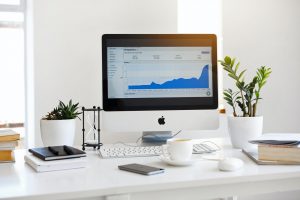 Who does your marketing for you? Let's be honest. Ad agencies sometimes just fail to deliver the right ideas to your advertisements. It is not enough for ads to be visible; your audience must also feel your brand's story.  
Digital marketing strategies are an opportunity for you to man your promotion committee. At the end of the day, marketing is the one thing any business owner must never take their hands off. It's your business, it's your vision. Who can market it best except you? So, write those captions, send those witty comments, draft your ideal position in the market, and never again let those ads stray from your story. 
2. It's Now a One-Tap World
According to a recent CMO study, the degree of value that customers give to digital experience has jumped and will not return to pre-pandemic levels. Without digital marketing strategies, how will customers reach for the opportunity to experience your service? 
On top of that, marketers listed the 'lack of an online presence' as one of the 3 main reasons why customers lose interest. Let's face it, people increasingly prefer to swipe on their online feeds nowadays. Falling behind on digitisation is a risky move for any 21st–century business. 
3. No Need to Get Physical
Low revenue is also a sure symptom of a frozen business. The expansion you need is to be within reach with digital marketing strategies. You do not need a concrete store to reach out to leads halfway across the globe. 
The beauty of a digital marketing strategy is its limitless range. Market your way to a consistent pipeline of leads and loyal shoppers from all over the world. 
Of course, getting to know your customers has never been easier as well. Through tracking and direct engagement, there is no wall the right marketing strategy cannot scale. Further, your connection with your market through surveys, product quizzes, freebies, as well as other options the digital landscape could offer. 
4. Redefine 'Foot Traffic'
Yes, your digital marketing campaign results can be tracked in real-time. This is a game–changer for plotting your timing and poise. Before, people visit you in your physical store. Now, you can visit them on whatever platform, whenever. 
Yours may be one of the dozens of profiles your prospects follow. Your only option is to stand out. According to a business report from Walker, by 2020, customer experience will overtake price and product as the key brand differentiator. Online, there are a variety of tools that can make onboarding a striking experience. Of course, leads on board could be one step away from becoming regular partners. 
5. Numbers
 Do
 Not
 Mean Dollars
For businesses looking to up their game, this is probably the deal–breaker for adopting digital marketing strategies. Online, promotions cost a lot less than traditional ones. With cost-cutting problems out of the way, you will have more room to invest in creativity, overseeing, and modification. 
We mentioned tracking earlier, and we couldn't emphasise it enough. Knowing what works where and how to set you up for daily marketing success. On top of that, with a bunch of free tools online that you can take advantage of, there is no way to skimp on creativity. Whether you go for search engine optimisation, social media optimisation, or whatever tool works – creative works connect with people.  
Conclusion
Digital marketing strategies are for everyone. Invest in educating yourself on the tools and tactics; there is plenty that you can find online. Ride the wave of digitisation and see your business thrive soon. 
Do you need a dedicated digital marketing team for your business? Or would you like help to create a digital marketing strategy for your business? We can help! Contact the team at Accentuate Web Design & Marketing today for a free consultation. Alternatively, call us on 0457 444 589 to speak to our team right away!