Designing or re-designing a website is a big deal. Your website is the equivalent of the face of your organisation on the internet. In essence, you are putting a piece of yourself or your business online.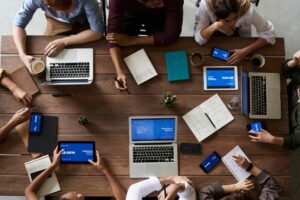 Everyone online wants to be sure that their sites establish the best impression on as many people as possible. Understandably so, since studies show that 75% of an online presence's credibility is influenced by the quality of its web design.
The creation of a website involves a lot of planning and research, which is essential for the growth and successful results online.
The creation of a user-friendly website for your business and/or your brand opens avenues for you to compete in a larger market. Of course, you have the option of creating the site yourself. Unfortunately, a lot of businesses do not realise that the whole designing, and creation process involves more than just designing and building a web page.
To build a strong online presence, you have to take into consideration the full range of services a professional web design company can offer. To deliver not just a working and effective website, a top web design company can provide a talented team of web designers, coders, copywriters, and SEO specialists. All are highly skilled and armed with the knowledge of today's digital market.
Designing a website on your own (for your business) by using website builders is possible, however, do note that you won't be getting the full range of services that professional web design companies offer. We humbly implore you not to make the mistake of cutting corners to save money when it could end up costing you more down the line. 
Here are some solid reasons why you should consider hiring a web design expert to design your website:
1.  Vision
A professional web design agency can offer a holistic approach to web design and bring to the table all the services your business might need to be successful online. They work using innovative technologies to ensure that they build your website, considering future developments.
If you have no clear vision about your website, a professional Web Design and Digital Marketing Agency, in Australia will work with you to come up with suitable designs for your business's website.
One of the major advantages of hiring a web designer or developer is their ability to lay out a strategic online plan. Essentially, a web agency will not only focus on your core business model during the design process. Professional web designers will also incorporate any future goals by laying the foundation for your website to ensure its success in the long term.
2.  High Quality
Even with a free web design template creating your web design, it would be such a challenge to develop a top-notch website. Online sites need certain plugins, headers images, and codes, which are not always available using web design templates. However, all this is just second nature to a professional web designer.
Not only will you get a website that is customised to your needs and requirements, but also be attractive, and dynamic, and provide your users with a superior user experience.
There are probably millions, perhaps even billions, of websites on the internet. You can't rely on a website template to make your website stand out. A professional designer will be able to create a site that is unique to your business. A site that is easy to navigate, loads efficiently, and more importantly, works properly in all major browsers.
Needless to say, a great majority of people now look online to make purchases or engage in services in their area. This makes it a more crucial and essential marketing tool for your business. 
3.  Scalability
A professional web design agency will build your site in a way that it can be updated and enhanced in the future. 
Trust us when we say that as your business grows, there will come a time when you'll wish to update your site and add elements that weren't there before such as blogs, video chats, and many more. Your web designer can help you with any added enhancements and functionality to your site, ensuring that your site can evolve as you grow.
4.  SEO Services
It may be true that you may get a small amount of traffic from users who type your site address directly into the web bar, but what of new users and possible customers? Have you considered how they will find you online?
A website needs to be optimised for it to be visible in search engines. Regardless of if you have a great website, it will not serve you much if people can't find you.
Web designers understand how to create websites that make it easier for people to take in your content, so you get the most bang for your money. SEO is best done in partnership with web design, With a professional, improving your design and SEO doesn't have to be difficult.
Search engine optimisation is one of the most important factors when designing a site. Search engine-friendly design is one of the responsibilities of a professional website designer.
5.  Reliability
There is considerable risk in designing your website, even if you might perceive you know what you're doing. Many factors can go sideways and when they do, do you know how to fix and remedy them?
Fixing a faulty website can be costly and, yes, time-consuming. You can end up spending hundreds if not thousands for an emergency service call. When you hire a professional web designer and developer at the onset, you can be assured of a problem-free website.
This holds truer if the design company you choose has extensive years of experience and is already highly skilled to the point their design processes are already so refined that they can offer affordable web design quotes.
6.  Getting ahead and credibility
A professionally built website boosts your customers and visitors' confidence and trust in your products and services. Competition is fierce online and achieving a good first impression matters a lot.
A great website enables small businesses to compete with larger companies on an equal footing. When you have a great designer, they can help you in building your credibility as much as those of the larger ones.
7.  Responsive design
A great number of consumers are now using their mobile devices when searching or making orders online. The convenience of handheld devices over laptops or desktops means there are more mobile users out there.
Working with professional web designers will be of great benefit to you by having a website with responsive design. Simply put, responsive design makes your website accessible and convenient across all types of media devices.
The good news is, that there would be no need to create a separate version of your website for mobile use. A top web designer will build this technology as a standard, which in turn saves you money in the long run.
These are just a small sample of why it would be worth having your website done by professionals. But in a nutshell, not only will you have fewer headaches, you'll also save time having your site done by professionals.
We are here for you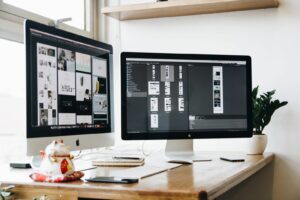 Accentuate Web Design and Marketing are industry experts for over 13 years. By engaging with us, you benefit from having our talented and expert team of web designers, developers, SEO specialists, copywriters, and marketers behind your back. 
We have the skill and the experience to create a unique, and responsive website that you can be proud to call your own. Start your online journey with us, today.