A content creation agency can help your business produce high-quality writing and visual elements to enhance your brand online. As a website is populated with text and images, these elements need to be created according to the business identity. These various visual elements will define the look and feel of your sites to visiting users when they first arrive. Working with skilled professionals can generate and curate your online presence to attract more engaged users and enhance interactions. With the right written elements on your site and implemented across media channels, you can create a style and recognisable brand voice for your organisation. Read on to find out more about these services.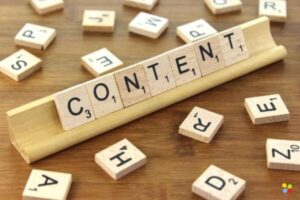 Speak The Language
Words are vitally important online, from the choice of phrases to the chosen keywords for SEO ranking. The text tells your audience more about the story of your business. Filling in information about products and services and offering insight into the brand itself, written words for the basis of any website. Without this text, websites could not rank or optimise pages in a way that benefits the business online. When you spark the correct language, you can streamline and optimise your ads, media and website to deliver high-quality traffic.
The Right Identity 
Words will also paint a picture of your ethos and identity to your users and audience. From the way you word your sentences to the content structure, writing across your website will define your identity to your audience. Social media is impacted similarly, as carefully crafted messages can be far more impactful than generic or non-existent ones. When professionals help guide your strategy online, you can implement more optimised content that helps connect your business with your audiences in a meaningful way.
Expert Development 
When working with experts, they can develop strategies and methods of implementation that ensure your website benefits from these updated pieces of writing. When approached correctly, this text can house backlinks and keywords that heavily benefit your SEO performance. Additionally, these professional services can help you reach more users more meaningfully when coupled with engaging content to share on social media.
A content creation agency can help you develop and structure your writing to have the most impact on your audience. With high-quality text and the correct optimisation elements, you can use this beneficial service to bolster your online presence. Contact us today to find out more.