Today's businesses who are in touch with the times know the importance of social media. And it is no secret that businesses employing social media to increase brand awareness and generate leads should have some sort of social media strategy.
But more often than not, we see companies inexperienced with handling social media struggle and improvise with very little to no plan at all. And here, we understand why it happens.
It could be caused by a lot of factors, such as inheriting your social media presence from someone who was just doing it at the top of their heads. Or perhaps they haven't had the time to sit down and dig into finding out what works and what's not. Or, perhaps even stubborn enough not to consider hiring someone or an agency that knows the proper thing to do.
By definition, a social media audit is the process of reviewing your social media and business metrics to assess growth opportunities and what can be done to improve your social media presence.
First Things First, Where Are You Online?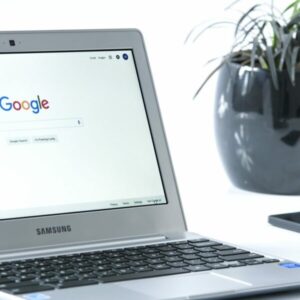 It would seem that this is the easiest of all social media tasks. Where are you exactly online? We can imagine that you can tick off a list of all your social media profiles easily.
But what of those outside the big four, namely: Facebook, LinkedIn, Twitter, and Google+? Do you have a YouTube page you created a while back that you are not actively using? Did you try other social networks that you have never used or viewed again?
Also, check for unofficial accounts well-meaning employees created. Are you seeing fake or fan-made accounts? Once you locate all these profiles, you can organise this information into a spreadsheet to give you a starting point for eventual follow-up audits you might want to perform later on.
Why Do You Need a Social Media Audit?
Conducting a social media audit can let you know if your social strategy aligns with your business goals. Do not get freaked out by the word "audit." It is a critical part of updating and/or developing an effective social media marketing plan. Social media audits are not painstakingly tedious, or at least, they don't have to be.
The good news is that we at Accentuate Web Design and Marketing can do most of the heavy lifting for you when it comes to what you need to measure and more. With our team of certified experts, honing in on your most important metrics is a cinch.
We do understand that different businesses/brands have different priorities. But we do recommend conducting regular audits, either monthly or quarterly, so you won't lose out on big-picture trends, as well as, allowing you to make timely changes.
By auditing your social media accounts, you get to understand what's going on in each social network. At a glance, you will be able to immediately spot:
What is working and what is not
If impostor accounts are stealing your fans or followers
If your profiles are already outdated and need reviving, repurposing, or even to shut it down.
If there are new opportunities that you can exploit to grow and engage your target audience.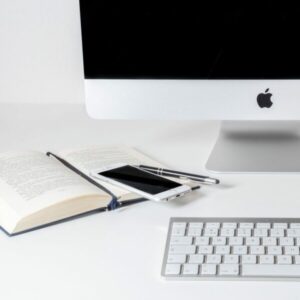 One general truth in conducting business is that all entities have competition. It isn't necessarily a bad thing. By conducting a social media audit, you can easily compare your brand's standing against your competitors. You can spot why customers support your brand rather than another, or vice versa.
Conducting a social media audit can assess how your competitors use social media, and reveal areas where you can concentrate on implementing changes or improvements to attract new/more customers.
You can also use a social media audit to get a clear picture of your current social media efforts and map out the best approaches for improving them. Once done, you'll have a singular document of strategies for all your social media channels, with its key details right at your disposal.
Benefits of a Social Media Audit
To add to what is already discussed above, a social media audit helps your business refocus your social media marketing efforts towards achieving your business goals.
An audit will also tell you:
What needs to be changed
How is your brand being talked about
If your content is doing as well as it could be
What your priorities should be going forward
How well your team is prepared (or not) to make the most of social media
If your social channels are meeting your KPIs
Look at it this way. We get our cars serviced to prevent issues later on. Think of social media being the same way. Conducting one could potentially save you time, effort, and ultimately money.
For you to maximise the benefits of conducting your social media audit, you will have to concentrate your efforts around the following areas:
A performance review of your content
A health check of your workflow
An inventory of all your social media
An evaluation of digital trends or buzz
It can be a full-time job to maintain a social media presence. It can be quite taxing if your job also requires your full time and attention to be spent somewhere else in your organisation.
When left unattended, even for a short period, your social media profiles can fall into disrepair, that is why you will need a social media audit to help you get things back on track.
Alternatively, some businesses actively maintain their social media profiles and take great pains in keeping everything cohesive and updated. Audits are also beneficial in these instances and serve as windows to look into new opportunities for reflection and growth.
Social Media Audits are beneficial for everyone, regardless of where you are at with your efforts. Get in touch with us at Accentuate Web Design and Marketing for expert social media marketing services.