For a brand to effectively connect with its audiences, it needs to work hard to maintain authenticity and build authentic relationships with its audiences. It is therefore imperative for brands to stay true to their values and to the company they represent.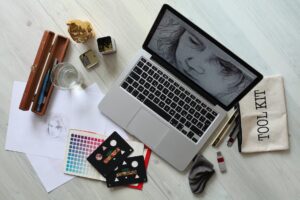 Social media is the fastest way to introduce a new brand or enhance the exposure of an existing one. On social media, brands must be represented and communicated accurately.
A brand is anchored by its values, and the social realm is the best place to convey these values and let them shine. There are ways to ensure you stay true to the brand you've worked so hard to build.
In that context, it is extremely important to remain true to who you are. It is just as important to not lose sight of why you do what you do, and be mindful of how your actions impact your brand.
Understanding Your Audience and Your Brand
You may assume that what you are offering has universal appeal and that your target audience is everyone. This is simply not true.
Your products and/or services have a target audience that can be defined. Your goal is to find ways to identify these audiences, so you can create marketing campaigns that speak to them directly.
A challenge that most companies face is that they are too close to their brands. This is why it is essential to seek the assistance of an experienced digital marketing agency, an advertising and/or a PR agency.

By seeing your brand through new eyes, this important step allows companies to create marketing messages and campaigns that fully address any possible brand concerns before they even occur.
Ways to Stay True and Authentic to Your Brand.
1.  Identify your Social Personality.
Social media allows you to create a space for your brand to reveal its authenticity and give a great picture of what you are about. But, before you can stay true to your brand in the social media world, you have to know, identify, and specify what your personality is.
Whatever personality it is you want to project to the world, ensure that the tone of your posts shows the personality you wish to convey. The best way to do this is to outline your brand's values and identify your audience.
You have to identify what sets you apart and what makes you different, so you can stay focused on your ideal client. With a clear understanding of who you are, will allow you to target that same clientele for future sales.
2.  Stick to your story.
Everyone, even brands, has a story – whether the story is about your history and/or how the company was built, or stories about who impacts it daily. Stories matter on social media, and it is one of your greatest tools.
The strongest connection you can make with your consumers, partners, or donors is to hear from someone just like them. Encourage your staff and customers to share their own stories and use them in the social media realm.
3.  Employ creativity, but always remain consistent.
Once you have determined what your brand personality is and established a compelling story, you can display any form of creativity, but ensure you remain consistent. The majority of what you post must follow a voice that embodies your values.
If you decide to employ creativity, go for it! But, make sure that whatever content you aim to produce stays in line with your brand personality and is posted consistently.

However, as with many lessons in marketing, some rules can be broken – just ensure that when you do, they are executed strategically, and thoughtfully, and are appropriate for your target audience.
4.  Use Visuals.
One of the best ways to reveal your personality is through imagery. On Social Media, a picture (or video) is worth so much more than a thousand words. Pictures and videos on Instagram and Facebook are the most engaging types of content that garner a staggering interaction rate from fans.
Whenever possible, opt to utilise videos and photos to communicate your brand values and showcase your personality.
5.  Be Responsive.
It is the job of a content creator and/or a social media manager to create content that generates buzz. However, they alone are not entirely responsible for your brand's social media presence.
More and more consumers are trying to connect with brands via social media rather than through contact forms on a website. Creating campaigns that get people excited enough to share and respond to your content, creates an authentic connection with audiences. And the more interactions your content generates, the more visibility your page will have.
So, take every opportunity to connect with your audience directly whether through messages or comments, and invest the time in responding to them efficiently. Along these same lines, this is also an opportunity to show your brand's authenticity.
Be on the lookout if someone uses your page to post their concerns or complaints, and respond to them immediately and graciously. Doing so will show your audience that you are not only determined to help them in any way, but it will also show that you are paying close attention.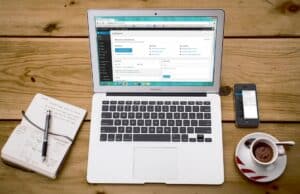 Staying true to your brand on social media is important to build relationships with your audiences. Each of these tips can help you in creating a more authentic social media strategy.
If you need help on how to engage with your customers online but don't know where to begin, Accentuate Web Design and Marketing's Social Media Masterclass can help guide you in the right direction.