Today's modern marketing relies heavily on technology. This is the primary reason why a lot (if not most) of companies, businesses, and organisations undergo a "digital transformation."
Globally, it has been going on for the past few decades as technology has advanced so much that embracing the digital landscape is all but a necessity for organisations of all sizes. If one wants to succeed in today's business environment, a strong digital presence is a mandatory requirement for success.
The pace that which technology is advancing shows no signs of slowing down, and it would be unthinkable if we choose to return to simpler times, unless, maybe, a catastrophic event happens.
Going digital is vital to keep up with the rapid pace of the modern world to be able to compete in today's business environment.
What are Digital Marketing Platforms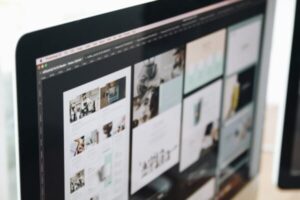 In modern terms, a digital platform can be looked at as a venue for exchanges of information, services, or goods between producers/providers and their consumers. This includes the community that uses or interacts using said platform.
It is therefore important to understand that this platform's community is essential, for without said community, the platform has little to no inherent value.
Classifications of Digital Marketing Platforms
All of us interact with these digital platforms daily. They take a lot of forms depending on the business model they employ and the purposes they serve. Examples of digital platforms, but not limited to, are:
Social Media Platforms such as Facebook, Instagram, LinkedIn, and Twitter
Media Sharing Platforms such as YouTube, Spotify, Vimeo, Netflix
Knowledge Platforms like Quora, Yahoo! Answers, StackOverflow
Service Oriented Platforms like Airbnb, Uber, and GrubHub
eCommerce Platforms such as Amazon, eBay, Shopify
CMS Platforms like WordPress, Wix, HubSpot
As you can observe, digital platforms are by no means a new approach, and they provide value to everyone within their ecosystems while turning a profit for the organisation that created and maintains their business model such as:
Subscriptions
Advertising
Pay as you go
Or a combination of the above to generate profits
Top Digital Marketing Platforms
There are numerous platforms that anyone can use to reach digital advertising goals in the modern digital marketing landscape. And it is not that easy to choose which ones are the best. Perhaps what is best is what is more suited for you to achieve your goals.
For 2022, digital marketing platforms will continue to dominate the digital space and will only continue to increase as more and more people go online, globally. This will improve even further as they make it easier for their customers to avail of products and services through such platforms.
Regardless of the classification of the digital marketing platforms, we mentioned above. Let's discuss the top ones that are most commonly in use for online marketing, and why these on the list will still dominate in 2022. In no particular order, these are:
Facebook
Facebook is effective for its granular targeting in finding an ideal target market. No other platform as of the moment comes close to such in-depth capabilities as Facebook.
Another plus factor over other social media platforms is its constant evolution and incorporation of improvements to have a better user experience.
Google Ads
The Google AdWords platform (formerly Google Ads) is the company's advertising platform. The good thing about Google Ads is its omnipresence, making Google's advertising products second to none. Many other platforms do not play well together for attribution.
Google has brought together audience targeting across their range of products, from search display to video. This makes it easier for you as a marketer to understand every customer's pain points and apply the necessary tactics within the platform itself.
Instagram
For sales, Instagram has made it to be among the best advertising platforms. The selling point of using Instagram is all about influence and marketing.
If you already know who your audience is and there is a product/service market fit, then Instagram will effectively help you target that audience thereby increasing your engagement. A plus is that other platforms will require huge ad spending and give you little in return.
LinkedIn
This social network platform focuses on professional networking, including career networks. Think of Facebook, but for careers. But where LinkedIn also shines is for its B2B advertising.
With its B2B business advertising capabilities, you can customise an ad and make it highly targeted to a specific buyer persona. What makes it effective is the ability to target people by profession and not simply on what they like, as what is commonly done on Facebook.
Twitter
What makes Twitter different and shine from most social media sites is its ability to relay real-time information. Advertisers on Twitter report that 80% of social customer service requests happen on Twitter.
Twitter is an excellent platform for businesses to reach and connect with new audiences. It is primarily used by businesses to communicate with their followers and customers. Businesses at all levels have been using Twitter to grow their businesses.
This marketing automation platform is the best overall and is designed for businesses that use emails to reach out to their target markets. MailChimp is an all-in-one tool that helps you create custom email templates, manage your mailing lists, and helps you nurture and automate your entire marketing campaigns.
When it comes to digital marketing, email is still king, and is still an effective way for organisations to run an extensive marketing campaign without being too costly to deplete marketing resources and budgets. Seriously, how much does it cost to compose an email?
With an average of 122% ROI, email marketing is higher than other marketing channels. Nothing to scoff at. It is still one of the best ways to reach and engage target audiences.
—
These are just some platforms out there that are already on top of their game when it comes to digital marketing. There is no reason that their popularity will wane come 2022 unless there is a new kid on the block that may topple one or more from this short list, come 2022.
One thing is for sure, digital marketing is here to stay, and it will help if you know which platforms to employ to help your brand get a solid footing in the market. To remove the guesswork and for your ease of mind, consider having our experts at Accentuate Web Design and Marketing handle your digital marketing for you. We're here to help.