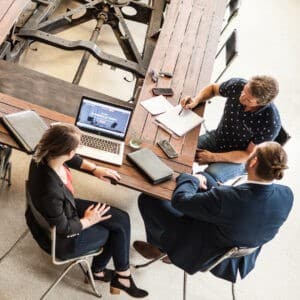 Google, commonly known as a search engine, was started by Sergey Brin and Larry Page in 1996. It was their research project at Stanford University which was designed to find files on the Internet.
Though it has made its name as such, the vast majority of its income is derived from advertising. Its growth enabled it to invest and branch out into several areas including cloud computing, software, and hardware.
Today, Google has a lot of products and services the entire world uses daily. They also have discontinued services that are no longer supported, deprecated, or have been merged into other products or have been sold off to other companies.
Google is More
Google has evolved a lot since its development in 1996. Today, google helps you in finding just about everything. From finding a restaurant nearest to you, browse the latest sales, and translate words or phrases from a foreign language.
In the world of business, regardless of what you are searching for, Google has your back. If you own a small business, you can get ahead of your competitors if you utilise Google to attract customers.
From calendars, email, and maps, Google can assist businesses to efficiently organise themselves and establish an online presence.
Check out various ways Google can help your business.
1.   Getting Your Business Online
Google is helping small businesses create and establish an online presence through their Get Your Business Online (GYBO) project. Through this project, Google has gone into partnerships with thousands of cities and local organisations and helped businesses build their website.
It also assists businesses in how to keep their businesses on top of Google search results and be seen by customers.
The resources they provide include free custom websites and guides to using Google My Business. Diagnostic tools are also provided to help them measure their new website's performance, training programs and business workshops.
2.     Google My Business
Competition lurks around every corner. Google My Business is a free tool that helps businesses stand out and connect with customers through Google Search and Google Maps.
Google My Business is a great take-off point for small businesses, it is simple to set up, and like what we've mentioned, it's free. Google also allows businesses to share content directly on Google. All you have to do is search your name or your company name, click to type under the Knowledge Panel and just follow the instructions.
From there, anyone who searches for your business will have access to these posts. They could be pictures, videos, and GIFs, or create events.
3.     Google Ads
If you want to reach even more customers, advertising on Google to boost sales and grow your business is a good way to go. Small businesses can take advantage of Google's reach with Google Ads. It is an easy-to-use cost-per-click (CPC) advertising platform.
Using the CPC model for placing ads, means that you will only pay when people click on your ads. With this model, you can set your advertising budget daily for each campaign and adjust these budgets as the need arises.
However, it needs to be set up and maintained correctly, otherwise, it can burn a hole in your pocket. It can potentially allow small businesses to get up and running pretty quickly, but make sure plenty of time has been put in for research. Or, to spare you of headache, you can hire a professional.
4.     Google Analytics
Another free tool from Google, this one measures traffic and tracks visitor behaviour helps determine what is and isn't helping a website meet its goals. Google Analytics offers a range of visitor metrics, such as audience engagement, mobile and social media traffic, bounce rates, and more.
Learning Google Analytics allows you to discover things like your customers' geographical location, the sites they've visited, and the kinds of devices they use. It also tells if a visitor completed a call-to-action on your site, and which pages on the site they abandon the most.
5.     Google Workspace
For small businesses, it does not require the procurement of productivity solutions that will break their CAPEX just to support their operations. An affordable solution is by using Google Workspace, formerly known as G Suite. It offers a streamlined suite of web-based office programs that includes cloud storage and collaboration services.
Google Workspace is a subscription service that starts at $4.20 per month for its Business Starter Plan. This includes 30 GB of storage per user and 100 participant video meetings. Higher tiered plans, $9.60 or $18 per month, include 2 TB and 5 TB storage respectively. Their Enterprise Plan offers unlimited storage, and you need to contact the Google sales team for specific pricing information.
6.     Google Guarantee
Google rolled out a new feature, Google Guarantee Badge Certification. This new, exciting feature will help your business maintain its legitimacy and help your customers feel confident in purchasing your goods or availing of your services.
After passing a screening and qualification process, a Google Guarantee badge will be displayed on your listing in the search results. It is more likely that consumers will trust a certified business than one without such a certification.
Additionally, Google Guarantee increases your leads and places you ahead of your competitors.
7.     Google Maps
Most people think that Google Maps is only for people looking for directions or parking spaces. You are entirely wrong. Google Maps can be used for your business marketing as well. And here's the catch, if you are not on the map, your competitors probably are.
If you are not aware, Google Maps is an excellent tool for marketing for new to established businesses, big and small. Google Maps is an effective tool if you are targeting your local audience. Not only does it help you reach locals, but it also builds awareness for your brand. The best part is, that you don't have to break the bank or spend a shiny penny to include Google Maps Marketing in your marketing arsenal.
Just recently, lots of improvements have been made to Google Maps. More AI-powered features were introduced that included indoor live view and an updated directions interface. The new feature now also includes pickup and delivery attributes.
8.     YouTube
Yes, that giant video-sharing site is owned by Google. Last year, Google committed to making it easier for small businesses to use video to reach their customers by introducing Video Builder.
Video Builder is a free tool that allows small businesses to quickly set up a video ad by using just two images and a logo. It's Google's way of helping businesses create video ad campaigns on YouTube fast and easily.
9.     Google Offer Posts
Introduced in May 2018, Google Offer posts allow businesses to offer a promotional sale or offer from a business. This free feature is a great opportunity for business owners to take advantage of things that would otherwise be paid for, such as Pay-Per-Click Ads. Businesses can use Google Offer Posts for their seasonal promotions or any service offered.
This feature can have a positive impact on your click-through rate. They act as a mini advertisement display that you don't have to pay for.
Google Offer Posts display:
Title of the promotion.
Start, end dates, and times of the promotion.
A call-to-action button such as View Offer, Get Offer, Sign Up, Learn More.
You can add photos or videos.
Inclusion of Coupon Code
Link
Terms and conditions to post.
10. Customer Reviews
Google allows businesses to leave reviews of your business. Businesses must never underestimate the power of customer reviews, they have an impact when it comes to your search rankings.
The majority of customers rely on reviews when making decisions about their purchases or when acquiring services. The reason for its success is that these are testimonies of actual consumers who weren't paid by the company to promote their products or services.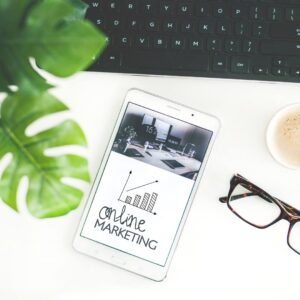 If there is one thing any business must keep on its radar is that positive reviews increase sales.
If you are a business owner and still not using Google to promote your business, what are you waiting for? Get on Google and begin engaging with your customers for free. And if you would need help with your digital marketing that gets results, we at Accentuate will be more than happy to guide you through your digital strategy journey.