The content you publish on your website, business blog, and social media can transform your business into a coveted brand, turning your followers into fans.
This sort of impact is only possible when you have a solid digital marketing and SEO content plan. It isn't enough to publish content sporadically and update your social feeds when you have the time.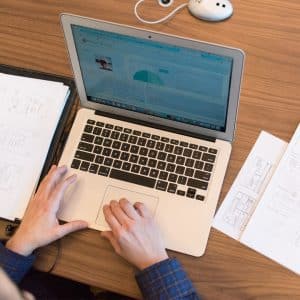 When you want to rank on the top of the search engines and stand out on social media, it's important to identify your goals, create engaging posts that align with these goals and distribute content smartly.
Here are some tips to help you create your SEO and digital marketing content strategy.
Identify Your Goal
What is it that you want to achieve from content marketing?
Why do you want to create content? More importantly, why do you need a content marketing plan? Identify your goals before you start planning, and you will be on your way to determining the right strategy.
Create Buyer Persona
It's equally important to identify who your content is targeted at, especially when you are starting out. By knowing who your target audience is, you can create more valuable and relevant content that they will want to engage with and convert on.
Do a Content Audit
Once you have clarity about your goals, it's time to audit the content you've created so far and the results you've garnered in the past year. Identify what you could do differently in the coming year and set out new goals to hit.
Brainstorm Ideas
Now you are all set to brainstorm ideas for your content marketing project. Here are some handy tools to get you going:
Determine the Type of Content You Want to Create
There are numerous options when it comes to creating content. Some of the most popular formats include blog posts, videos, case studies, ebooks, podcasts, infographics, social media, and templates.
Create a Content Calendar
Now it's time to create your content marketing calendar.
A calendar affords you a big-picture approach to your content strategy. This organised approach helps you to visualise your ideas whilst making it easy to execute your plan.
Your content calendar becomes your hub for all your content publishing efforts.
Wrapping Up
You're all set to create your content strategy and boost your online presence. Whether you are looking to boost your presence on social media or search engines, a well-planned content strategy can take you places. So take the time to plan your content and move forward with confidence.