Influencer marketing is such a new marketing process that a lot of marketers are not quite sure how to go about getting results in this space. The difference is, that influencer marketing has a lack of standardisation, both in terms of what is provided for the service, and how much is paid for it.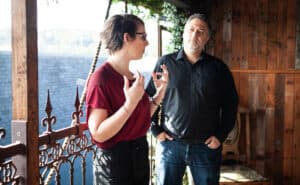 A decade or so ago, the marketing arena was limited only to celebrities and a few dedicated bloggers and vloggers. Today, there is an overflow of social media influencers that saturate the market, some even ending up getting caught up in shady business practices.
In this article, we hope to shed light on what influencer marketing is, why they are important in marketing, and how to source influencer/s out to grow your business.
What is influencer marketing?
At its most fundamental level, influencer marketing is a type of marketing employing social media and uses product mentions and endorsements from influencers. Influencers generally have a dedicated social following and are considered as experts within their niche.
Because of the high level of trust that influencers build within their following, influencer marketing works, and their recommendations serve as a form of social proof to any potential customers for your brand.
Due to the ongoing success of influencers' successful brand partnerships, some influencers have turned their efforts into full-time careers. In turn, social media influencer marketing has blossomed into a large industry that can yield many ongoing benefits for a company looking for solid audience reach and growth.
What makes a Social Media Influencer?
An influencer is a person or group who can affect the purchasing decisions of others because of their authority, position, knowledge, or their relationship with their following and/or audience.
Usually, their following consists of a distinct niche, with whom they actively engage. The size of their following often depends largely on the size of their topic, if a particular niche is being pursued.
Note that influencers are not merely marketing tools, but rather social relationship assets with which brands can collaborate to achieve their marketing objectives.
Why are influencers important in marketing? 
The power of influencers lies in the trust placed in them by their followers. The trust that they have built enables them to develop a loyal circle or fan base. With influencer marketing, brands will be able to tap into this circle of trust in a way that feels organic and welcomed because of its relatability, reliability, and relevancy.
This method can also help brands win the trust of the influencer's audience, encouraging them to try out their services and products.
Sourcing Out Influencers
Like any other marketing strategy or tactic, an influencer needs deliberate planning and targeting. You will gain little to no success by simply sending out free things to everyone who asks, or to your existing friends and acquaintances.
In any strategy, research is always the first step. Choose the platform you want to set your focus on first. You may expand to other platforms later, but if you are just starting, stick to just one in the meantime.
Ideally, your brand should already have a presence in your chosen platform, or you are looking to expand into it. If you are unsure of how to accomplish this, social listening tools can help you identify what people are talking about in your industry or your brand.
Social listening can also help you find the most influential voices in your particular industry on each platform. During your research phase, look into the type of influencers you are interested in.
Are you going for celebrities with massive followings? Or perhaps something between 5-10K follower range? Whatever you decide to focus on will determine the amount of budget you have to allot.
With a plan set around your network, goals and what types of influencers you want to target, we can then go back to researching how to find the right influencers to work with.
How to contact Influencers
During your research phase, keep in mind the following:
Is the influencer already posting about similar things to your product or service?

Are they legit? This means scrolling through their feed. Fraudulent accounts have a poor engagement-to-follower ratio with spam-like comments.

Check if they have worked with similar brands before. A seasoned influencer will be able to show a press kit that contains a portfolio of their work.

You can also use analytics tools to identify potential influencers that will be a fit for your campaigns.
If you want to invest in an influencer, the more that you'll need to vet them.
The next thing you need to determine is how to reach out to them. Micro-influencers can be easily reached through a private message on the same platform. Click around the profiles of the more established ones for their contact information or business inquiries in their bio. They may even have a website link that denotes brand partnerships.
Conclusion
Influencers are here to stay. However, know that the way influencer marketing looks and operates has changed in a very short time. In another five years, we dare say that it may drastically change from what it is today, so be sure to keep up to date with the latest trends.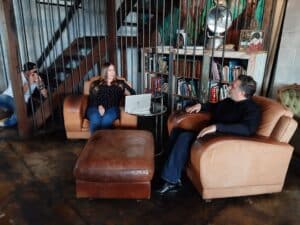 While there are unique considerations when selecting to work with influencers, setting up a campaign is the same as with most marketing campaigns. Research is just as important, including setting up a budget, determining goals, finding your influencers (especially highlighting those that are most trustworthy and in line with your brand), reviewing, and revising.
Once you have gotten everything planned out, you may find yourself creating and engaging with additional types of influencer marketing campaigns. Should you have further questions, feel free to get in touch with us at Accentuate Web Design and Marketing to expand your resources when looking to run social media campaigns.