Social media is a great way to develop meaningful relationships with potential customers by connecting with them. More than 2.5 billion individuals are using social media today. And with today's marketing tools, you can do so much more than just promote a product on social media, you can sell it.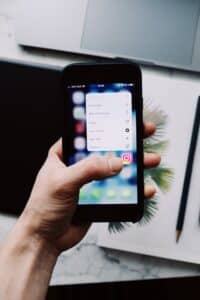 Before the internet, businesses used to spend a fortune on advertising their products. There might have been times you remember receiving flyers in the mail or getting phone calls from cold callers.
The advent of the internet and the rise of social media changed the advertising landscape in a big way. Businesses today can focus on promoting their brand and their products on online platforms for only a fraction of the cost.
The advantages of selling on social media.
Social media channels have numerous advantages, apart from lower costs as compared to traditional marketing channels. For starters, using social media platforms:
Help in raising brand awareness.

More than just simply selling, having an online presence on social media helps a business establish its brand. Since most online buyers rely on reviews and social proof before buying anything, being active and engaged with your audience helps in building trust.

Are excellent resources for lead generation.

Social media is a great resource for finding anyone interested in buying your product or service. Your leads could be those who like your page or those who sign up for your newsletter.

Potentially shortens the selling cycle.

The prospect of selling products faster is one aspect that makes social selling attractive. You can simply direct potential customers to a landing page with an order form with just a click of a link.
It might be hard at first to start selling on social media with so many platforms around. It becomes even more daunting for those who lack familiarity and expertise with the ins and outs of Facebook, Instagram, YouTube, and the relatively new platform, TikTok.
PRO TIP: Take the time to understand how a particular social media platform works if you want to use the platform to sell and exploit its full potential. Learn all of its features that you can use to advertise your services or products. Otherwise, you risk giving your competitors an edge.
Selling on social media.
It is no longer a secret that the way people engage in services or purchase products has changed a great deal. The shift to online shopping has been ramping up for years and has even shifted faster due to the still ongoing pandemic.
The world's brands (big and small) have begun adapting to it by employing their methods. They became fully aware that their continued viability depends on their ability to achieve and maintain a digital transformation.
Notably, 90 percent of top-performing sellers employ social media in their sales strategies, having customers spending more on brands they've interacted with on social media. Which is why it is advantageous for businesses to embrace this approach.
Facebook
Selling products on Facebook can be done in two ways.
Facebook Marketplace

can be used if you are only selling a few items, it works similarly to services Craigslist but can be accessed via your Facebook account. Simply go to

Facebook Marketplace

, click the button on the left menu that says + Sell Something, and then simply follow the onscreen instructions.

Facebook Shops

is an extra feature that is currently being rolled out to make existing Facebook shops more shopable. It gives your store a 'storefront,' making it look like your own site, rather than a Facebook page. Customers here can check out their purchases directly, rather than be redirected to your website.
What you need to set up a Facebook Page Shop:
1.  Create a Facebook Business Page and be an admin of your business page.
2.  You should be selling physical products. Facebook currently does not support selling services or downloadables.
3.  Make sure to agree to Facebook's Merchant Terms. Ensure to read through it thoroughly.
Setting up shop:
1.  Set up your account with Facebook's Commerce Manager.
2.  Create your collection – Group your products into collections to get the most out of Facebook Shops.
3.  Customise your store – Here, you can personalise your store, making it more like yours and less like Facebook.
4.  Publish your shop – Preview your page with Shop Preview, and if you are happy with everything, click Publish.
Facebook will then review and approve your collections within 24 hours, and then you can select to go live as each collection is approved, or all at once.
It is important to note, that there are certain cons to selling online this way, mostly, that Facebook technically has ownership of all your shop data + customer data. If you lose your account, you lose your shop + customer data, which can happen quite easily.
It is ideal to create your online shopping website where you control the customer data, and can offer things like upsells, crosses, and other great features. These often give customers a better experience and entice customers to shop more often and purchase more.
Instagram
Arguably one of the world's biggest social media platforms, and also one of the most lucrative for businesses of all sizes. Instagram combines ads, in-app shopping features, and influencer marketing to boost sales and strengthen your brand.
How to begin selling on Instagram:
1.  Create your Online Store – Note that if you want to sell on Instagram, you need an online store where you will do your selling. Instagram, per se, is not a shop but merely can be used as a shop window where you can showcase your products and grab the attention of potential customers. Regardless of which e-commerce platform you employ, ensure they offer the same connectivity as Instagram.
2.  Set up an Instagram Business Account.
Go to your profile.

Click the burger bar.

Go to Settings

Click on Account

Then tap to switch to Professional Account

Click on Business
And that's it. From there, you'll receive an invitation to connect your account with your Facebook business profile, if you have one.
3. Link your Online Store – How to do this varies depending on which e-commerce builder you used to create your online store. The most common options are Wix, Squarespace, Square, Shopify, and Big Commerce. You can also easily connect with your WooCommerce store on WordPress using a simple plugin.
4.  Create Shoppable Posts – This will allow you to tag products within your posts. If users are interested in learning more, they simply tap on it for more details.
5.  Create Stories with Product Links – Instagram engagement is at an all-time high, and still going up. Stories provide a more intimate avenue to interact with your followers. Once connected to your online store, your products appear as sticker options when preparing a story.
6.  Use Instagram Shops – Instagram Shops allows you to set up dedicated storefronts separate from your image feeds, and are places for followers to browse your products.
7.  Use Instagram Ads – Apart from feed strategy, tagging, and user-generated content, good old advertising still has a place. Instagram ads follow the same format as regular content, which benefits you by widening your reach and getting your brand in front of people who have not seen it before.
8.  Partner with Influencers – These are popular accounts that feature products in the tier feed. Love them or hate them, but they are now a major part of the playing field.
9.  Strive to get your posts noticed – Your posts need to stand out. Using Instagram's shopping features alone is not enough to bring in waves of new customers.
10. Analyse your performance and test – Tracking your performance helps you find better opportunities to evolve your approach. Instagram does offer helpful analytics about your users – for free. Use them to see which of your posts are working best.
YouTube
YouTube is the 3rd largest search engine in the world and offers an incredible opportunity to sell products as well as content creators. Selling on YouTube boils down to two major steps:
1.  Get people interested in the product you are selling via your video content.
2.  Drive traffic to your website.
To be successful in selling on YouTube, you must always stay on top of their algorithm changes. Fortunately, YouTube allows linking to external websites where you're selling your products.
1.  You can place your link in the video description.
2.  Create custom links on profile banners.
3.  YouTube cards.
4.  YouTube end screens.
TikTok
TikTok's growth and cultural ubiquity make it the perfect venue for your brand. In addition, there are many opportunities to sell products. 
Selling on TikTok:
1.  Determine your niche – There is plenty of information to reach the multigenerational users who are on TikTok for you to be able to tailor your marketing.
2.  Set up a business account – It's as easy as opening 'Manage Account' and tapping 'Switch to Business Account.'
3.  Start creating – To thrive on TikTok, you need to create content, and lots of it. On TikTok, quantity certainly trumps quality. But one thing you have to remember is to avoid being "salesy" to gain traction. Perhaps even start your challenge with a unique hashtag.
4.  Tag your content with products – TikTok shopping feature allows the ability to tag a product with a simple tap. 
5.  Leverage Influencers – Even if you have found success on TikTok yourself, tapping influencers and employing influencer marketing will help you in endorsing your products and increasing your reach, for a price of course.
6.  Encourage User-Generated Content – If you're smart and at the same time lucky with your work with influencers generating unique hashtags could invite a windfall of user-generated content. The snowball effect can result in unimaginable global reach for your brand. 
7.  Promote your posts – Note that TikTok users are not as apt to respond to traditional advertising. However, it is pretty straightforward to get your content in front of more people with TikTok Promote.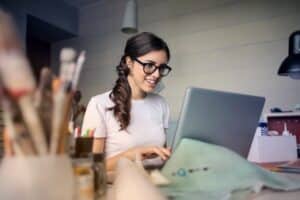 Just like with any popular social media platform, algorithms and trends are constantly changing. This can be quite overwhelming even for the most seasoned online seller.
If all this has you feeling a little confused about where to start, remember to always stick to the basics: Be authentic, post consistently, and actively engage your community.
Sometimes, all it takes is just one quality post to make a brand go viral on social media, so don't give up if your engagement starts slow. For more information, feel free to contact Accentuate Web Design and Marketing to expand your resources when looking to run social media campaigns.