Web hosting service providers are specialists in their field who can help your business achieve a strong presence online. A website in many ways is the centre of your digital presence as a business, it must be set up and supported in a way that can give users a good experience of the organisation. From data and storage capabilities to handling the traffic present on the site and eCommerce elements, having professionals to guide you can result in a more functional digital space online. Read on to find out more about these solutions.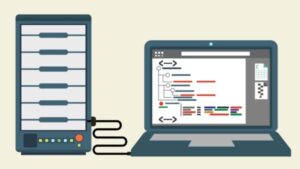 Managed Solutions
This method uses servers owned and operated by the providing company and leased to customers according to their online needs. The providing company is responsible for server management, backup services, software maintenance, security, technical support, and a range of other functions. This solution uses physical servers maintained off or on-site by the provider, giving customers the storage space they pay for.
Cloud Solutions
The providing company supplies a private, public or hybrid cloud with cloud hosting solutions with this method. The customer pays for system time and storage, taking on a service that can be scaled up or down as needed. This approach provides a far more scalable offering when compared to hardware options, boasting a less restrictive cap on storage.
Colocation Facilities 
A colocation facility hosts a company's servers and provides an Internet connection, a power supply and a climate-controlled environment. This option is usually housed within a large-scale, off-site facility that offers mass solutions for a range of people or businesses in an area. With a large area that is ideally controlled for data storage, customers will rent out a secure portion of the available space within the facility.
Private Virtual Server
When considering a private virtual server, this is a method of physically isolating your data from other customers' websites also stored by the provider. These professional options for managing business need private virtual servers that can give you more dedicated service. In addition, the private virtual server ensures that you can isolate your data and purchase your own space while still having the managed hosted solutions available.
Web hosting providers are experienced professionals who understand how best to serve your business infrastructure. As a result, your business can ensure that your site is effectively managed and streamlined with the right tools and resources, giving you secure and scalable data storage solutions. Contact us today to find out more about available services.