You might have noticed and seen them in social media posts, comment sections, emails, text messages, and many more areas on the web. It has never been easier to spot a digital native from a digital naive than in their method or ability to use hashtags.
The hash symbol (#) is also used as the sharp symbol in a musical notation. In social media, a word and/or no space phases preceded by the hash symbol, are called hashtags.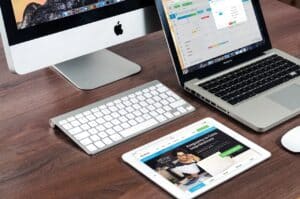 On August 23, 2007, Chris Messina used the hashtag for the first time on Twitter. Earlier than that, the hash symbol was already being used online in various ways, more specifically to identify chat room groupings.
This gave Messina the idea to develop a group/topic organising framework on Twitter to group related Tweets together. It became a massive hit among users.
Hashtags on social media help in effectively drawing attention and making content discoverable in searches, enabling that content to potentially reach more people. It functions as a pointer of sorts for both users and algorithms, that a piece of content is related to a specific topic, or that content/topic is part of a specific category.
A hashtag provides users with pertinent information right at their fingertips. With the help of hashtags, a user spends less time when searching for information, and can find related information much more easily. What this means for businesses, that use specific hashtags, is that they can increase their chances of growing their audience.
Best Practices for Instagram Hashtags
Instagram is an image-rich and image-first social platform. You'll have a hard time finding success if your photos (or videos) on the platform are not up to scratch. On Instagram, the same as any other social platform, longer captions are not always the most effective. It is good practice to always know that sometimes, less is more.
A hashtag is a simple way to contextualise what you are trying to convey, without using up valuable characters or writing repetitive captions. Regardless of what your social media goals are on Instagram, using hashtags is an advantage, for everyone.
While hashtags on Instagram can be used in many ways, there are some best practices to follow. Here are some to think about.
1.  The optimal number of hashtags
This is a bit tricky since it varies wildly. Within an Instagram caption, it is recommended to use 1-3 hashtags. However, using up to 30 hashtags would be acceptable if you put them in as the first comment. But this does not mean you should use 30 hashtags for every post.
2.  Using hashtags in the first comment
Using too many hashtags in captions overwhelms valuable caption real estate and can make your post look sloppy. Keep captions minimal, and if you plan to use more hashtags, move them to a comment.
3.  Find the best hashtags to use
The easiest way to do this is to look at what accounts and influencers you follow. Take note of the hashtags they are already using.
Another way is to brainstorm various ones by typing them into the Instagram search bar. Related hashtags show up as you type. Look for ones that are targeted and relevant to your audience.
4.  Follow hashtags
What's great about Instagram is that you can follow any hashtag's search results. By doing this, these posts appear in your feed, alongside all posts from accounts you already follow.
This tactic is useful for following industry or community hashtags that help you keep tabs on them.
5.  Create and use your own branded hashtags
Once you've created your list of branded hashtags, ensure that you use them in every relevant post. Generally, branded hashtags are often placed in Instagram bios along with a call-to-action for using them.
BONUS:
6. Add hashtags to Instagram Stories
Though Instagram Stories indeed disappear after 24 hours, never discount the advantage of using hashtags on them. They do show up in search results too, which can help you garnish many interested followers.
Best Practices for TikTok Hashtags
Hashtags on TikTok work just like they do on any other social platform. Adding hashtags to your TikTok videos will make the content discoverable when someone does a search using the hashtag.
When using hashtags on TikTok, you must prioritise those that have high view counts. Researching trending hashtags in a relevant niche or industry is also a good idea. Trending hashtags or those with high view counts mean that people are interested in that topic. This will increase the likelihood that the right people will discover and engage with your content.
When creating hashtags for your TikTok content for your brand, follow these best practices to ensure your chances for success:
Ensure that your hashtags align with your content, campaign or challenge.

Limit the number of hashtags you use. Too many hashtags can confuse viewers. Focus on crafting one or two hashtags that are instantly recognisable and easy to share.

Keep your hashtags as simple as possible.

Create hashtags that are memorable and easy to spell.

Check out hashtags you are already using in all of your other socials. See what works and use them as a springboard for inspiration.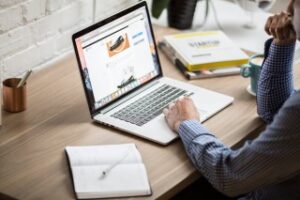 Although TikTok does not set a strict limit on the number of hashtags you can use, it allows up to 300 characters in captions. Your hashtags will count toward that. So, keep your captions short, so you'll have space left for your hashtags. We also recommend using 3 to 5 hashtags for you to have enough space to write fun or descriptive captions.
In Closing
Remember that hashtags are just an added spice in social media, not the whole meal. They do help and can go a long way, but they can't save a poorly thought-out social media campaign.
Developing and implementing social media strategies that attract and engage your ideal customer is part of what we do at Accentuate Web Design and Marketing. Get in touch with us today, or sign up for our Social Media Masterclass if you want to learn the best practices on how to engage with your customers and improve your social media reach.