This is the era of video marketing. Videos grab attention and stand on their own on social media, enlightening the audience without flooding them with a wall of text. In a span of 30 seconds or less, you can get your message across in a short, engaging, and aesthetically pleasing video.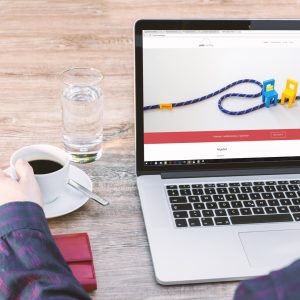 Thanks to the developments in technology, creating a fun video cost-effectively is easier than ever before. You could use your smartphone or sign up for an affordable animation service to create explainer videos and other engaging content.
However, you still need a plan for your video marketing efforts. That's the only way to maximise your reach. Here are 10 things your video marketing strategy should include.
Publishing Schedule
Your video marketing strategy is incomplete without a publishing schedule. Whether you are publishing one video a day or once a week, a diversified content marketing plan and strategy are critical to the success of your campaign.
Instead of publishing one video about every product in your portfolio, think in terms of a series of videos. What kind of brand story can you tell that can be split into multiple segments over several weeks?
Now it's time to set up a schedule.
Call to Action
A call to action allows your audience to respond to your video content.
Your audience may have enjoyed your video content, but if they have no inkling about what to do after they've watched it, that's a wasted opportunity.
The call to action could be as simple as asking them to subscribe to your YouTube channel or sharing the video with their friends on Facebook. Or it could be something like a signing up to your mailing list or claim an offer/coupon code.
A few carefully crafted words could result in a conversion that might not have happened otherwise.
Length of Video
There's a place for every video length, and each has its own purpose and goal. Short-form videos are ideal when you want to pass on your powerful message quickly and effectively. On the other hand, longer videos are aimed at providing your audience with in-depth information and value.
Multiple Platforms
There are several channels to stream your video content including Facebook, YouTube, and Snapchat. Every channel caters to a different audience and has a different end-goal. We highly recommend that you develop a strategy to target different video platforms to attract users on different devices and at the various stages of the sales funnel.
Quality Content
This is a no-brainer, and yet many businesses overlook it. The video content you create must be well-made and well done. This doesn't mean you hire a Hollywood director to craft an epic video for you. However, it does mean you don't end up making lazy content.
Parting Thoughts
Video marketing is an excellent way to help your brand stand out in a world that's crowded with text-based ads and marketing campaigns. When done well, your video marketing campaign can boost your online visibility, taking your brand in front of your target audience, and turning them into loyal customers.