TikTok exploded in popularity over the past 2 years, and some brands have leveraged its popularity and found their groove on the app. These early adopters engaged seamlessly in viral challenges and recruited the hottest content creators.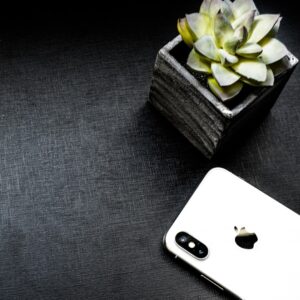 Meanwhile, others are just beginning to dabble and tap the potential of its short-form video format. In late 2021, TikTok surpassed Google and Facebook as the most popular destination on the internet. Beating out these established giants is quite an achievement.
Its tremendous growth ballooned quickly to over two billion downloads with over a billion monthly active users. TikTok managed to check itself off as one of the biggest social media platforms in the world in such a short period.
Furthermore, the platform's popularity caused nearly half of its user base to purchase products after seeing them in the app. Case in point: the hashtag #TikTokMadeMeBuyIt.
Takeaway: Despite its immense popularity, at least half of the world's most popular brands still don't have a TikTok presence yet. Out of those who do, many have zero posts on their account or do not have a coherent TikTok marketing campaign strategy. To make the most of this new, exciting platform, make sure you're not one of the businesses to make the same mistake.
Leveraging TikTok for Marketing
Brands on TikTok operate under a misconception that the app is purely for frivolous lip-synching content. In reality, there are thousands of communities on TikTok where users flock for everything from storytelling, tutorials, entertainment, activism, how-to guides, and more.
Yes, there have been the biggest brand moments on TikTok that are accidental. Fleetwood Mac streams and Ocean Spray sales skyrocketed after Nathan Apodaka kick-started the #DreamsChallenge. He posted a video of himself riding a longboard to work while drinking the beverage with 'Dreams' playing in the background.
Let's find out how to get the most out of TikTok as a video marketing channel. 
1.  Create your own attractive and engaging content.
The best thing about video marketing on TikTok is that you don't have to be a creative genius to make it work for your business. Even better, there is no need to invest a small fortune on video and recording equipment.
What's important for TikTok users is authenticity, and they don't want 'salesy' content. And when it comes to authentic content, you must:
Understand your consumers and their purpose.

Contribute to the community.

Stay true to your values.

Show your original and high-energy self.
TikTok is a visual platform, so you must create visually appealing content that is compelling enough that make your viewers watch it from start to finish.
Hot Tip: Create and brainstorm ideas around your brand, service, or product and fit them into some of TikTok's existing top categories like dance, beauty, fashion, comedy, or sports. Give whatever concepts you come up with some glamour with creative editing.
2.  Create custom hashtags.
Similar to Instagram, hashtags make discovering content easier for users. Using hashtags allows brands to trend by attaching them to videos that align with a popular TikTok theme or challenge.
Hot Tip: If you are not sure which hashtags to use, check out hashtags being used by other brands in your industry. Use them as examples and as springboards for creating your own.
3.  Run contests, challenges and giveaways.
Getting users to engage with your posts is one of the best ways to drive brand awareness with TikTok Marketing. Boost this engagement with giveaways, contests and challenges. Doing so would allow you to collect leads while also increasing your brand's visibility among active users on the platform.
Hot Tip: Ensure you promote your challenge or contest on all your socials and share all videos your followers submit. Additionally, don't forget to create a unique hashtag that is specific to your contest or challenge.
4.  Collaborate and engage with other TikTok users and Influencers.
The collaborative nature of TikTok makes it easy to connect with other brands, users, and influencers, both locally and internationally. Locate influencers who have a significant following in your target market, follow them and keep tabs on their activity.
If they happen to post content that aligns with your overall message and brand values, make sure to share it with your followers.
Hot Tip: Acknowledging and engaging with other users creates opportunities for your brand's content to spread organically. This practice boosts engagement and attracts new followers.
5.  Don't be afraid to experiment or to get a little weird.
Authenticity is TikTok's most valuable form of currency. Videos on TikTok are often short and quirky, and traditional marketing messages are not ideal. The best way is to catch viewers off guard with something unexpected.
Hot Tip: Don't force your brand into something that doesn't align with your brand's values. Instead, concentrate on authentic content that aligns with the true nature of your brand.
6.  Use interactive elements in your videos.
Interactive elements get users involved and increase your content watch times. They also turn passive viewers into active participants with some finesse than any other platform.

Hot Tip: Having an interactive TikTok community allows you to engage with users on a more personal level. This also increases your odds of going viral. 
7.  Use Paid and In-feed Ads
Perhaps the only drawback with TikTok ads is that they are a bit pricier than other social media channels. Currently, the minimum spend is around $500, therefore it is worth checking every aspect out first to gain a maximum return on investment (ROI).
Hot Tip: On the plus side, TikTok is still not saturated with advertisers yet, so chances are high that your ads are more likely to attract attention and engagement.
Conclusion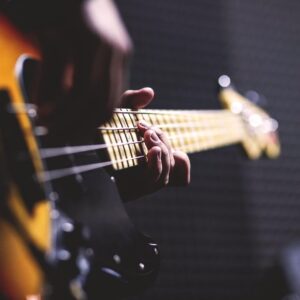 TikTok is worth exploring if you are looking for a unique platform to promote and market your brand. But, your marketers have to be prepared to think outside the box.
Become a TikTok sensation and stand out from the crowd. We would love to talk to you about how social media marketing can work for you.