Is your website struggling to make sales? With all the time, energy, and money you've spent. The resources you put into planning and starting your business, and developing your product or services, getting your website live, perhaps running some paid advertising, yet your website is not making sales.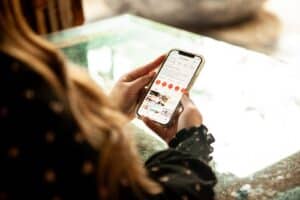 It is a cause for concern that should not be ignored if your website isn't making any sales or converting new leads.
However, you cannot expect your website to rank overnight and on top of SERPs, it takes work. Digital marketing campaigns can and take time to take effect and work – especially with Search Engine Optimisation where improvements in ranking have to be earned.
But websites should convert immediately, no matter if you only have 500 visitors a month. If your website does get traffic, it's normal to at least to expect a bit of sales and conversions at the beginning to make it all worthwhile, right? But despite that, you've only had few to no sales or conversions at all.
It sounds to us at Accentuate Web Design and Marketing that you might be missing a few must-have items/features on your website to help it make significant sales. Websites we design, such as eCommerce and service websites, offer a lot of flexibility with a variety of creative methods to enhance your customers' shopping experience and keep them coming back for more.
Read on to find out more, how to do this.
A Converting Website.
To phrase it simply, a conversion can be defined as what makes the recipient of your marketing message complete a desired action. That action may be in form completion, phone calls, newsletter sign-ups, email, or demo requests, among other things. In essence, it is simply getting someone to respond to your call-to-action (CTA).
Website conversion is an important factor in any type of marketing strategy. Whatever your business goal is, a way to increase your website conversions is having the right CTA on your site.
Regardless if you have an eCommerce or service-based website, we at Accentuate are passionate in helping our clients have a converting website to help grow their business. After all, conversion rates are important and directly attributed to sales.
Looking at it from a customer's point of view, their buying process begins with self-guided online research. And their Customer Journey begins the moment they click on your website or other digital presence medium. And with the right incentives and CTA, it can ideally end in a service engagement or a sale.
Now, why are CTAs important? No matter what your goal is, you can't expect to get results without guiding or motivating your prospects to generate leads, build an email marketing list, or generate a sale. Your website needs clear and concise CTAs to propel customers to take the desired action.
Apart from concise CTAs, it's vital for your website to have must-have functions to generate sales. Whatever it is you want visitors to do, regardless if that is to make a purchase, filling in a contact form, or even subscribing to your newsletter, tell them through carefully crafted call-to-actions.
5 Must-Have Functions For Your Website.
While we know that every business venture is unique, there are a few general things to implement to have your site generate sales.
Having a website is good. Getting people to that website is better. But, getting those visitors to convert into actual leads or buyers is what really matters in the grand scheme of things. To do this:
1.  Your website must be optimised for mobile.
So many people today rely on their phones and tablets to access the web. As of March 2023, 60.67 percent of all website traffic is coming from people using mobile devices.
What this means is that if you are going to have a web design agency design a website for your business, you better make sure that it will display nicely on smaller screens.
Making this function a priority means you are providing top-notch service to your desktop and mobile visitors. And here's a bonus, it can give you an advantage as far as search rankings go.
2.  Ensure your website is easy to read and navigate.
How easy is it for your visitors to navigate your website? Before you rush to answer that question, here's another one. Did you test how legible it is on small screen devices as well?
Navigation and legibility can make or break your website's overall performance when it comes to retaining visitors, keeping them engaged, and driving them to convert.
3.  Take your viewers/visitors from discovery to sales.
Engage your visitors/buyers in a more value-driven dialogue. By creating more trust and deeper understanding between you and your customer can drive revenue and lead to more closed deals.
Share relevant insights to add value for your customer and promote collaborative discussion.
4.  Have easy to follow steps to convert.
The problem with many websites that do not convert is that their conversion goals are unclear. Worse, there are websites that are completely devoid of conversion goals whatsoever.
There is nothing new or innovative in asking your customer for a sale, it is a part of the conversion process. We've seen sites with marketing campaigns that don't seem to be working for them. The reason for their failure is that their contact form or their buy button is missing or isn't working properly.
You can easily solve this by going through the entire process of buying or converting on your website. Ensure that everything is working as it should, and easy to find, including your payment gateways.
5.  Make it easy to complete the checkout and submission process.
Catching someone's interest and getting them to click on your product isn't final until after checkout. You must provide a high-quality checkout experience for your customers.
A complicated and lengthy checkout process is one factor for shopping cart abandonment. Cart abandonment equates to loss in revenue that impacts your bottom line.
Ensure to follow these checkout best practices to enhance the checkout experience and achieve higher conversion rates.
I.  Keep it simple – Keeping your checkout flow as complicated as possible will go a long way in optimising conversions. People choose to shop online due to its convenience. If this convenience is in any way disrupted by a lengthy or complex checkout process, this results in cart abandonment. 
Keep it distraction-free as possible and remove all possible friction from the checkout process to ensure it is seamless and easy by sticking to a minimum amount of information you need to complete a sale. Simplicity is key.
Do so by implementing a single page checkout, enable smart form filling, and/or allow guest checkout for customers who are uncomfortable giving you a ton of data.
II.  Make it Flexible and Convenient – Guide your customer by giving them detailed and easy to follow instructions and improve the speed of your checkout page. Also, be upfront about charges that customers will see on the final checkout page.
Spoil your customers by offering multiple and secure payment and currency options. Build trust by displaying security certifications and trust seals at checkout to breathe confidence in your customer.
III.  Optimise for Mobile View – Mobile eCommerce sales are soaring, not optimising your checkout for mobile devices would mean leaving money on the table. Ensure that your mobile checkout is just as seamless. Also, do test your CTAs on checkout buttons for its effectiveness and functionality.
The checkout process is arguably the most crucial cogwheel of the buying process. Continually optimising it will be worth it in the long run.
Drive Sales to Your Website
Your website is like your storefront. The best designed websites are well-organised and inviting. But before you can make sales through your website, you need to let the world know your website is open for business.
Your website is simply not there for show. It should bring you a lot of value and is among the most effective ways to bring in sales. However, the simple fact of creating one is no guarantee of success, like what we outlined in the article above, it does happen.
Great web design keeps visitors engaged, it all comes down to the effort and tactics you employ for your website to entice your visitors to convert and generate sales.
No matter what specific measures you take, always keep the impact to your customer in mind. It is so easy to get caught up in creating a website you think looks cool, but ending up a nightmare to navigate and use. This can cause users to bounce from your site and cause you to lose the opportunity to make sales.
Accentuate Web Design and Marketing integrates design aesthetics with functionality and a lot of flexibility that works for you. We are passionate about developing websites that convert.
A converting website for our clients is our #1 concern in every website we build to ensure that what we create enhances your consumer journey to grow your business. This, on top of strategizing the styling and functionality, as well as other important elements with you in the context of your business.
Our team of designers, developers, and optimisation specialists can assist you in developing solutions that produce leads and boost revenue for your business. We can also assist you with logo creation, branding, and social media.
Get in touch with us and check out our custom-building and styling services.