The creation of a fantastic, effortless, and seamless customer experience for an eCommerce website is not an easy task to do. It is dependent upon the capability of the business you are working for, not to mention the fact that it is subjective and contextual.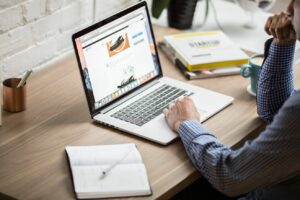 This cannot be overlooked and taken for granted and just rely on the same application of processes or designs that you have on your previous projects, simply because customer needs vary, and each individual is unique.
For a user experience designer, there are various sure-fire ways to improve an experience. And if you, so happen, to be creating a completely new experience, you can start by building on a foundation of e-commerce customer (ECX) principles.
These are often referred to as heuristics and are employed as measuring sticks for the quality and 'fit for purpose' to identify the state of a service, a product, or even a website.
Heuristics in itself do not necessarily aid a user experience designer to get started, heuristics are categorical, and they attribute their total value to many other different variables.
Before we dive right in, allow us to shed light on what we mean by "e-commerce customer experience."
What is an eCommerce Customer Experience?
The term refers to the sum of every touchpoint, engagement, feeling or thought that occurs or is exchanged between your brand and the customer – this is experienced from the customer's perspective.
The definition is broad by design. A customer experience encompasses all that transpires from the moment an individual hears of your brand, up to the moment they decide to cease doing business with your company.
Technically, we can argue that customer experience extends past this "breakup," since it would be possible to win back their business in the future.
Regardless of the type of industry or company you are trying to market, customer experience always has to be top of mind. But, being intentionally broad by design, there is no "one way" to go about creating a superb customer experience for your audience.
The end objective should be to turn transactions into memorable experiences for the customer, no matter how mundane they may be. And customer experience management (CXM) helps your team ensure that. 
In e-commerce, CXM looks through each part of the customer journey and ensures a seamless and positive experience from finding your website or product page to their post-purchase confirmation email.
A customer experience can be easily impacted if you have a page that is particularly hard to navigate, A CXM aids in pinpointing these issues s you may improve them, so you'll end up with nothing but satisfied customers.
Why eCommerce Customer Experience Matters.
You probably have a good idea why delivering a top-notch customer experience is so important. Customer experience can set businesses up to be more customer-focused and competitive, which ultimately drives sales and business growth.
Here are some gains you'll get by optimising your ECX.
You'll get to build audience trust and loyalty.
It's pretty basic. If your customers can't place their trust in you to deliver their needs, they'll always think twice before doing business with you. However, if you can provide more and more value with each engagement, they are more likely to engage more frequently and intensely with your brand.
Develop a unique selling proposition and create perceived value.
As we said earlier each customer is unique, and so too are the two brands' customer experiences exactly alike. The experience you deliver your online customers should be unique enough to deliver value your audience won't be able to find elsewhere.
If you provide something of value, your customers will have no reason to stray from your brand. If you provide a one-of-a-kind customer experience, the perceived value of all your brand can offer will skyrocket. 
Work toward business growth and success.
On the financial side of things, delivering an excellent experience consistently comes with several benefits.
Purchase frequency will increase

Higher average order values

Cheaper acquisitions and better value
A commissioned report by Forrester Consulting, on behalf of Bloomreach, found that 40% of consumers and 50% of B2B customers would pay more for a better experience. They also report that customers will not buy from businesses if their experience has been poor.
Looking at the bigger picture, your success also trickles down to your suppliers, influencers, and any other entity you partner with. By helping your customers succeed, you set off a chain reaction that can positively impact all who have an investment in your business.
In essence, you will not be only helping yourself but also contributing to a healthy business ecosystem. All stemming from a positive customer experience.
Effective Ways to Create a Seamless Customer Experience
As we have mentioned, there is no "one way" to go about implementing improvements to your eCommerce customer experience. When it comes to ECX for the modern consumer, there are several things brands can do and consider doing to make it happen.
An intuitive and advanced user experience.
You must seriously keep this in mind, if your online customers are not able to use and engage with your site as they need to, you are not going to get their business.
When it comes to user experience and site design, there are key areas you need to keep tabs on.
Mobile optimisation is non-negotiable. Customers use multiple devices (apart from their laptops or PCs) throughout their buyer's journey. Ensuring they can do what they came to your site to do, regardless of whatever device they use, is a must.
An intuitive site architecture

ensures your customers can navigate your site painlessly and with ease. This means you have to strategically structure your product catalogue, it's accompanying product pages, and other parts of your website just as easy to access.

Streamline the purchasing process

. This means:

Creating a clear path on-site for prospects to follow on their way to their next purchase.

Keeping them focused by providing strong yet friendly calls to action.

Optimised operational policies in handling fulfilment, payment, and returns.

Appeal to the senses and emotions
By appealing to our customer's physical senses and emotions, we help guide them to immerse in your brand's digital experience. Online, we are limited to employing our customer's visual and audible senses.
But we can most certainly convey feelings associated with taste, touch and smell through content. We can do this by way of a combination of high-quality photographs and other multimedia content, as well as written copy that can elicit emotions.
Build Superb Product Pages
In the preceding section, we mentioned appealing to the senses and emotions of your customers to create a great customer experience. While it is pertinent to implement this throughout your various marketing channels, it is especially important to do so on your product pages.
Well-built product pages strike a balance between providing information designed to push customers towards making a purchase, but without overwhelming them with too much information.
Product visuals are important for engaging potential customers' senses and can provide a great customer experience along with superb product copies.
Omnichannel retailing is quickly becoming a necessity. If your customers expect your brand to be active on a specific channel, it's only logical for you to be active on that channel.
To that end, the information must flow through your various channels all filters into a singular, centralised location. This ensures your CRM and other integrated tools are up-to-date at all times. This also minimises the chances of delivering a redundant experience to your customers.
We can't stress and reiterate this enough, it is essential to your success.
Note that, as with any area of eCommerce, personalisation in eCommerce customer experience is continuously evolving. In marketing, you can get ultra-granular with the timing of your messages, there's no excuse not to do so.
Be proactive and responsive to engagement and support
Your goal is to deliver whatever it is your customer needs for them to take the next step in their journey. By providing prompts and/or suggestions as to how to engage with you further with your brand, the more likely your customers will do so.
Your customers will need assistance at various points on their journey to success – and you have to be ready to provide them with it. Your best course of action is to proactively deliver or provide the necessary support at all times.
Accomplish this by using knowledge bases and FAQ pages, or any other self-service options. Enable them to take control of the issue they may be facing, and find the solution that works best for them – all without needing to reach out to your customer support staff.
Keep this in mind, since an overwhelming 96% of consumers say their brand loyalty often hinges on a brand's customer service efforts.
Even in "normal" times, your supply chain may face any number of disruptions that will greatly impact your ECX. 
Your supply chain management is all about:
Being able to deliver products on time, or earlier

Avoid running out of stocks

Ensuring product safety throughout the supply chain to the consumer
As you move towards omnichannel sales and operations, centralising your inventory data becomes increasingly important. If these various channels are not in sync, you run the risk of overselling your stock, which will mean disappointment for your customers.
Retail stores operating online as well as brick-and-mortar stores, that provide "buy online, pick up in store" (BOPIS) and similar options to customers are also quickly becoming the norm.
The benefits of BOPIS for the customer are clear:
They save on shipping fees.

They are guaranteed their item is in stock before they head out to the store.

Furthermore, they can get what they want or need quickly, with minimal delay.
This arrangement will not only save the company on shipping and restocking costs, but with BOPIS, they get customers in their doors, providing another opportunity to sell to them.
This is an area where it would also be advantageous to provide customers with options.
The first thing to consider is providing different payment options your customers can use. Though most likely they would be using their credit cards, mobile payments and other such options are swiftly catching on.
It is not necessary to offer all types of payment options, that would be overkill. Your goal would be to identify the methods your customers prefer and that will provide a secure and seamless process during checkout.
You may also want to look into payment plans you can offer to your customers. Allowing customers the option when they can pay can also be a key to getting them to convert and stick around.
It is important to connect with your customers on a more personal and emotional level. The goal is to create a community that consists of engaged, loyal, and successful customers.
Of course, this community should not be relegated to only a single channel. It should be expanded to any platform your brand operates on. In terms of what your community does, that is entirely up to you.
Simply allowing them to have fun can be the key to building a community. Events can be the perfect way to prepare your VIP customers for a memorable brand experience. 
Making the customer experience seamless means prioritising the customer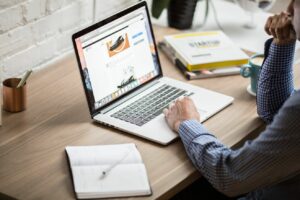 The significance of making a good first impression for brands has never been greater. In an e-commerce environment where customer expectations are growing, new tactics emerge to help you stand out.
However, creating a great customer experience is about more than tactics – it's about knowing and prioritising your customers. Create meaningful connections with your customers from the very first point of contact to capture their attention – and their loyalty.
Providing Web and Marketing Solutions that deliver real results to your business is our mission at Accentuate Web Design and Marketing. Contact the premier web design & development company on the Gold Coast today!