Marketing your business as we know of it today has changed significantly from how it was in the past decades. In today's digital age, the significance of marketing for people, businesses, and brands can't be overstated.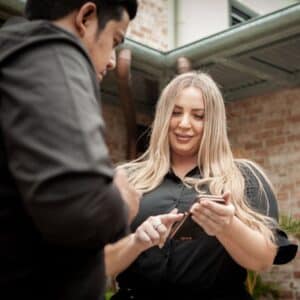 With the huge advancement of technology, consumers and businesses now turn to online platforms not only for information but for their shopping and head-hunting needs. Therefore, having a strong and wide online presence has become a necessity, akin to print and broadcast media of old. Yes, print and broadcast media still exist, but digital marketing has eclipsed their effectiveness.
Why Digital Marketing is Important for Businesses and Brands. 
In today's business environment, the role of digital marketing can't be overstated if you want your business to succeed and grow. If you're a traditional business owner, you might think that you don't need digital marketing to sell your products or offer your services.
However, you will be limited to your immediate environment/neighbourhood if you rely on traditional methods of selling. The bulk of consumers today rely heavily on the internet to search and research on products, services or specific brands before making a decision to purchase. Any business, large or small, could benefit greatly from a strong online presence.
Search engine optimization (SEO), pay-per-click advertising (PPC), social media marketing, and email marketing are all digital marketing channels businesses can use to reach and guide their target audiences.
By effectively leveraging these channels, businesses can enhance their online visibility, engage and establish meaningful relationships and build connections with their target audience. Furthermore, digital marketing done right can provide businesses the opportunity to target their audience with precision.
Traditional marketing methods cast a wide net, whereas digital marketing provides businesses to set their focus and efforts on specific demographics, consumer behaviours and interests, and their locations. Business owners benefit from this approach not only because it is cost-efficient, but because it ensures that they target the right potential customers.
Furthermore, digital marketing offers real-time data analytics. This provides valuable insights into a campaign's performance and customer behaviours. Businesses can make informed decisions, optimise their strategies, and quickly adapt to market changes with a data-driven approach.
By closely monitoring and refining your marketing efforts based on data, you can maintain your business' competitiveness, improve customer satisfaction, and ultimately drive higher conversions and increase your revenue.
Incorporating digital marketing into your overall marketing strategy empowers you to flourish, establish a strong online presence, engage your target audience and develop lasting relationships.
Digital marketing also allows you to adjust and adapt to changing consumer behaviours, help you unlock new growth opportunities, and help secure a competitive edge in the global market.
Web Design and Digital Marketing Experts on the Gold Coast.
Developing a website and managing digital marketing campaigns requires specialised knowledge and expertise. Accentuate Web Design and Marketing is a leading web design and digital marketing agency on the Gold Coast. Our team specialises in providing innovative and high-quality result-driven solutions for our clients seeking to achieve remarkable growth.
An effective website requires not only aesthetic appeal, but also needs a seamless user experience, mobile responsiveness, and search engine optimisation. Similarly, digital marketing would need an individual or a team with a thorough understanding of various platforms, algorithms, audience targeting, and data analysis to be able to create successful campaigns.
If you happen to have no time to spare and in need of solutions fast, enlist the expertise of digital marketing professionals like our Google certified team at Accentuate Web Design and Marketing. Tap into our wealth of experience, come up with data-driven strategies, and employing cutting-edge techniques to navigate the digital landscape successfully.
Our team of seasoned experts possess the in-depth knowledge and skills needed to turn your idea and design a great customised website all the way to completion.
Digital marketing, without a doubt, is a complex endeavour. But that doesn't necessarily mean you can't do it on your own. The learning curve, for individuals or businesses with little to no experience in the field, can be quite daunting. 
Even seasoned and the most tech-savvy individuals sometimes find digital marketing challenging with the ever-changing algorithms, intricate tools, and an array of various platforms.
Our team of highly skilled professionals at Accentuate, and their wealth of experience, offers a comprehensive suite of services. This includes web design and development, search engine optimisation (SEO), pay-per-click (PPC) advertising, content marketing, social media management, email marketing, and more.
Our marketing experts possess the know-how to craft targeted campaigns, optimise your online presence, interpret all the analytics to help drive higher conversions and maximise your return on investment. Accentuate takes a personalised approach to each of our clients, tailoring strategies to align with their unique vision and goals aimed at their target audience. Our team's diverse skill set enables us to craft and execute holistic marketing strategies that encompass all essential elements for your online success.
What a Web Agency is.
Web agencies provide web design and digital marketing services to businesses and brands. 
A digital marketing agency is composed of highly skilled individuals that include web developers, SEO specialists, graphic designers, content creators and social media experts. Using a web agency can help your business grow by promoting your company and/or product or service online.  
Something of note is that some agencies offer full-service digital marketing, which means they can provide your entire company's online presence. And there are agencies that specialise in few marketing services such as SEO or website development.
What is the Difference Working with an Agency vs a Contractor?
You need help and pressed for time, should you go to a web design agency or hire a freelance contractor? Which one do you choose? It's a hard decision for many business owners.
With so many web design agencies and contractors practically offering the same services, it would be a challenge which one can fulfil what your business needs. Freelancers and agencies differ in many ways depending on your needs, budget, and other factors.
Before we dive in deep, let's differentiate the two:
An agency acts as an extension of their clients. They may offer multiple services delivered by their team within their agency. We at Accentuate, for instance, is a web design and development agency. We are also a marketing company, offering Graphic Design and Branding, Search Engine Optimisation (SEO), Social Media Management, and we can also help you with Domain Registration and Host your website. We have a whole team of specialists in each field to ensure you get the best advice and results.
A contractor on the other hand is a single individual who offers their services to business entities, acting like a surrogate employee hired to do a specific task, such as a backend developer or a UX designer. They may or may not work alongside other employees or contractors on a project, and they will likely not be as skilled in every marketing area as having a whole team at your disposal.
Price
Price is typically different between agencies and contractors. Both may offer variable, fixed-cost, or even hybrid pricing.
Variable pricing may cost the client based on the number of billable hours. Fixed-cost is based on the estimated number of hours a project will take to complete. Finally, hybrid pricing may incorporate elements of both variable and fixed pricing.
Agencies are more than likely to offer fixed-cost pricing structures because they can estimate a project's completion hours with a higher degree of certainty. This mainly due to the fact that agencies follow a set of methodologies they apply with each client.
Contractors, on the other hand, are more likely to offer variable pricing since they tend to work on longer-term projects or those that change in scope. The disadvantage of this system for a client is that deliverables and timelines may not be agreed upon, and unexpected costs may arise.
Cost
Agencies typically cost less, especially for those who offer fixed-cost pricing. This methodology is considered to be the most efficient and least costly route for clients to take towards project completion.
By having several specialists handling multiple clients, resources can be spread across clients, and previous work can be reworked and repurposed to come up with something unique without 'reinventing the wheel' while using tried and tested methods.
Contractors who typically work independently typically cost more due to less resources to draw from. For example, a contractor hired as a developer may take a bit more time figuring out the UI/UX of a client's contracted website than an agency which has a dedicated in-house UI/UX designer/developer.
Speed
An agency on a fixed-cost structure is highly likely to complete a project faster than a contractor because an agency has the advantage of a team of specialists working on a project. Additionally, an agency has a financial incentive to complete a project as quickly as possible to a client's satisfaction – at the scope, on time, and on budget.
However, faster time to a project's completion may or may not necessarily be good or bad. There are contractors that do produce excellent work. The only drawback is that the work may spread over several months, and if something comes up personally or professionally that takes their time, you may be left in the wind.
Quality Control
An agency typically has standardised processes and structures. This ensures there is consistency to their approach, their quality of work, and how it's delivered.
If you have multiple people working in unison, you are assured that each person in an agency delivers high quality work. You'll have a contact who will manage the whole team for you. If you set up a pool of contractors, you will be the one to supervise and ensure quality control by communicating with each contractor individually.
Furthermore, agency employees are specialists whose skills have already been vetted, verified, and proven. What this means for you is that it removes one tedious step in choosing and vetting freelance contractors to work with.
The Accentuate Web & Marketing Agency Difference.
Accentuate Web Design & Marketing stands out as a leading digital marketing agency due to our commitment to excellence and holistic personalised approach. We understand that each business is unique and requires unique solutions. We take the time to thoroughly analyse our clients' goals, target audience, and industry landscape.
By leveraging cutting-edge tools and technologies, we craft data-driven strategies that maximise online visibility, lead generation, and conversion rates.
Our services go beyond than website design and development. We also provide search engine optimisation (SEO), pay-per-click (PPC) advertising, content marketing, social media management, email marketing, and more. We believe in transparent communication and provide regular performance reports to demonstrate the tangible results of our efforts.
At Accentuate you get the expertise of a results oriented team working in the industry for over 15 years. Not only will you get a website that grows with you as your business grows, you can avoid the trap of simply saving a few dollars buying a cheap website, only to find out you'd be needing a new website after the budget supplier is unable to deliver something of high enough quality.
Summary
Web design and development requires more than just aesthetics. It also needs to be user-friendly, mobile responsive, and SEO optimised. Additionally, it also needs to be seen with the help of a digital marketing team with a thorough understanding of different platforms, trends, audience targeting, and data analysis.
Accentuate Web Design and Marketing is an expert in the fields of web design and digital marketing. Our team can deliver remarkable results, help your business establish a strong online presence, and drive significant growth.
Get a premium website that leaves a lasting impression on your audience by partnering with Accentuate Web Design and Marketing today. Our experts are equipped with the know-how to create a visually appealing, user-friendly, SEO optimised website that is mobile-responsive and ensures seamless navigation.