It's time for you and your business to shine using your LinkedIn Profile and get noticed by others in your industry! Your LinkedIn Profile is more than a CV on the internet. Having a well-optimised LinkedIn Profile is the digital parallel of making a great first impression. It may be credible for sketching out and establishing your brand and getting yourself seen by recruiters and bosses, with the greatest return on the effort.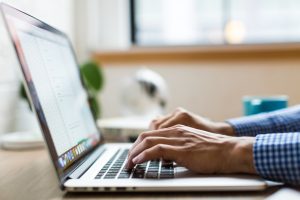 According to LinkedIn Blogs, the LinkedIn Profile Page is the establishment of your branding and the platform improves features to extend its capabilities and provide you with better approaches to unveil your skills and expertise. 
Need help getting your Profile optimised? We've got you covered. This article shows how you optimise your LinkedIn Profile which will make it worth your while! 
Ready 
Your 
Basics and Start Connecting
The more complete your Profile is, the better the chances that specialists in your field will discover you in the first place. Having a simple list of your professional experience could be the most boring content you have on your Profile. Preferably, complete all your Profile basics in a way that communicates your personality. 
Your Profile should list the following: 
Present employment status

 

At least two prior positions

 (if available)

 

Educational attainment

 

Minimum of three skills

 
To heighten your Profile's credibility, it's also smart to have at least 50 connections. If you have fewer than 50 connections, it tells people three things. First, you isolate yourself and know very few people. Second, you tend to be anxious about connecting with other people. Third, technology and social platforms scare you. When you are looking for a job, trust us, it will not do good for you. As a starting point, you should have at least 50-100 people. Just a fair warning, if several people reject your request for one reason or another, LinkedIn can shut down your account. 
One of the easiest ways to grow your connection is to sync your LinkedIn with your email address book. For this reason, LinkedIn will suggest people you can connect with, and it is astounding how efficient this is.  
Choose A Professional Picture
The first thing that an employer sees on your Profile is your Profile picture, and this is your one chance for that first impression. Of course, don't upload just any photo. Use a professional image from your industry that looks confident. Also, make sure that the image was taken recently. 
Create A Custom U
RL
Having your custom URL can make people find you easily online. Ideally, the URL is more friendly from an SEO perspective and easy to share! 
Here's how you do it. 
On the 'Edit Profile' screen at the bottom, you will see your basic information, and you will find the 'Public Profile URL.' Then click 'Edit' that is next to the URL, and state what you like your address to be. When you're done, tick 'Set Custom URL.' If you have a general name such as John Smith, you can make a small alteration, like adding a middle initial. 
Headline That Stands Out
This section is the next thing that recruiters will see. Don't worry, your headline doesn't have to be your job title and company. LinkedIn provides you with about 120 characters on your headline to inform employers who you are and what you offer. It is most helpful to have a combination of SEO keywords with a finesse that will work to attract traffic and keep them engaged with your Profile. 
Utilise Your Summary Space
Yeah, we know. It takes time to make your summary concise and engaging. This part is your stepping stone to see yourself and control how you want people to see you. 
According to Career Horizons, your summary should be roughly 3-5 short paragraphs long, if possible, in the middle-bulleted form. They said that you should let the reader's vibe walk through our work passion, vital skills, remarkable qualifications, and different industries that you have been exposed to before. 
Avoid Buzzwords
Buzzwords are descriptive words that are utilised frequently to the point that they become nearly meaningless. LinkedIn's most overused words include the following: specialised, leadership, focused, strategic, experienced, passionate, expert, creative, innovative, and certified. It's not that we do not want you to use those words anymore, but we know you can be more creative! People are also not convinced anymore if you use these words, thus, you have to exemplify them in a way that would best define yourself. 
Skills
The ideal number to describe your abilities is between ten and twelve. These skills will help support and prove your Headline and Summary. A long list of skills can make it awkward and feel inauthentic. It feels like it's not representative of who you are. Therefore, the key here is to put the most relevant skills that you possess. 
Oversee Your Endorsements
As you grow over your career, and acquire new skills and extra duties, the secret is that you must update your skills and drop your outdated skills to make it work. Endorsements are a great way to show your skills off, and receiving them from other members can validate them to boost your Profile's credibility. Don't be shy to reach out to people you value to endorse for your few skills.
Accomplish Your Skill Assessment
The LinkedIn skills assessment allows you to demonstrate and validate your proficiency in the skills you have added to your Profile after completing the specific skill assessment. The assessment typically consists of 15 questions and at least one concept and subskill. Additionally, the questions have a timetable and must be completed in one sitting. 
Share Relevant Content
It is better to show in your connection's LinkedIn feed that adds quality substance to them and be prominent for them. 
To do this, at the top of the main LinkedIn feed in the 'share an update' section make use of posting relevant articles for your industry. If you want to have an engagement with your audience, make sure the topic is compelling and optimised.