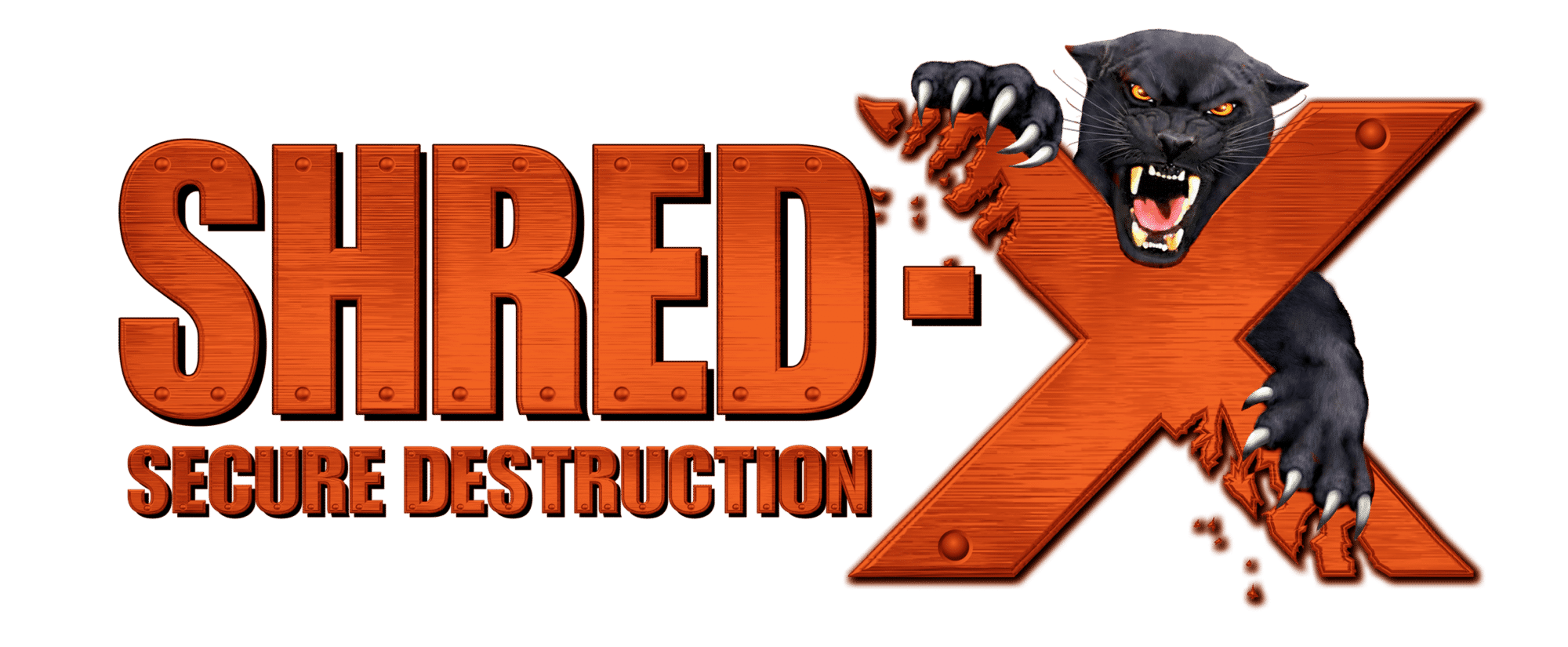 Shred-X
For 20 years Shred-X Secure Destruction has been the number one choice for confidential secure destruction, document shredding, office paper recycling and destroying sensitive data.
Solution
Web + Mobile Website and Ongoing Digital Marketing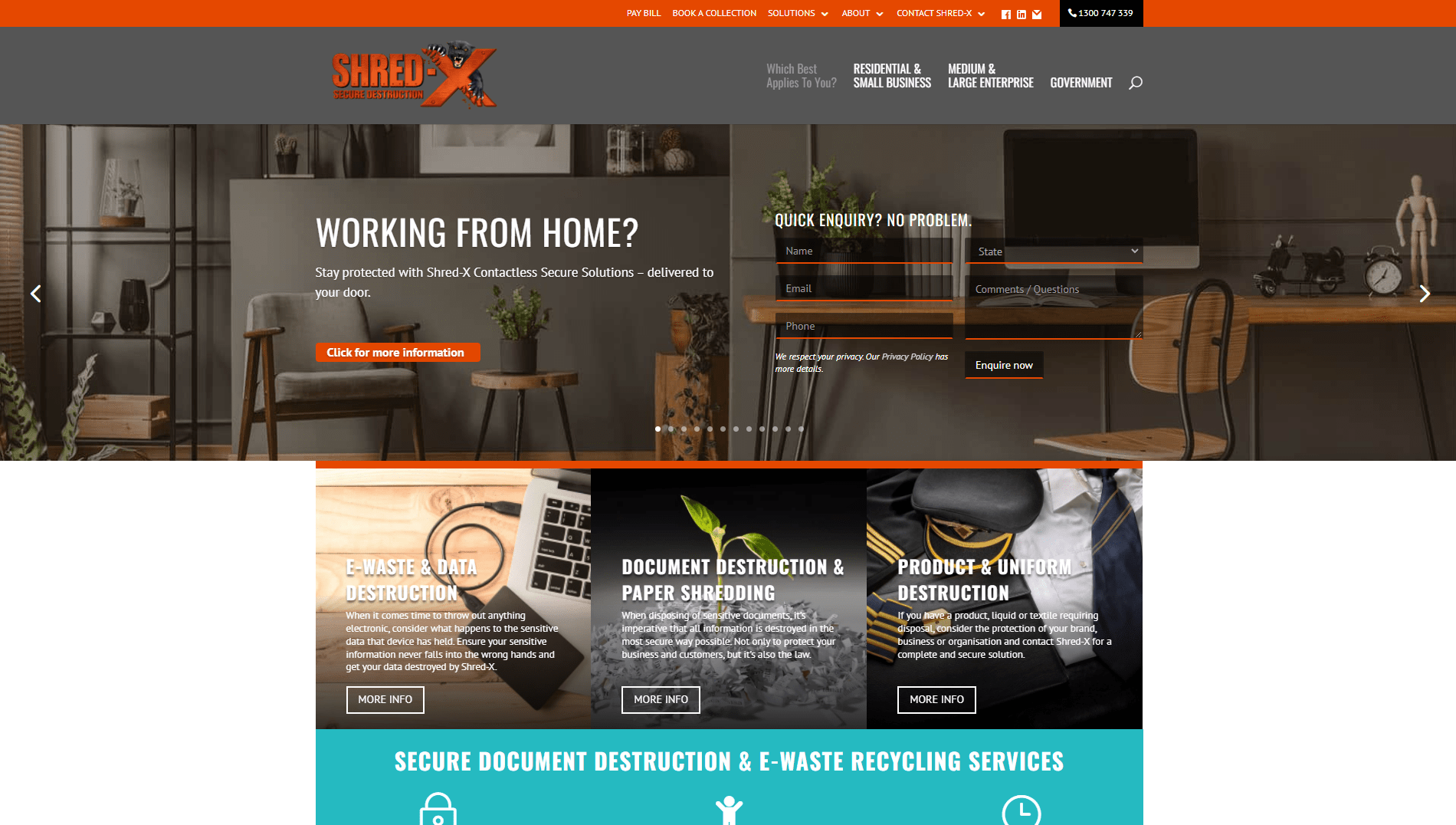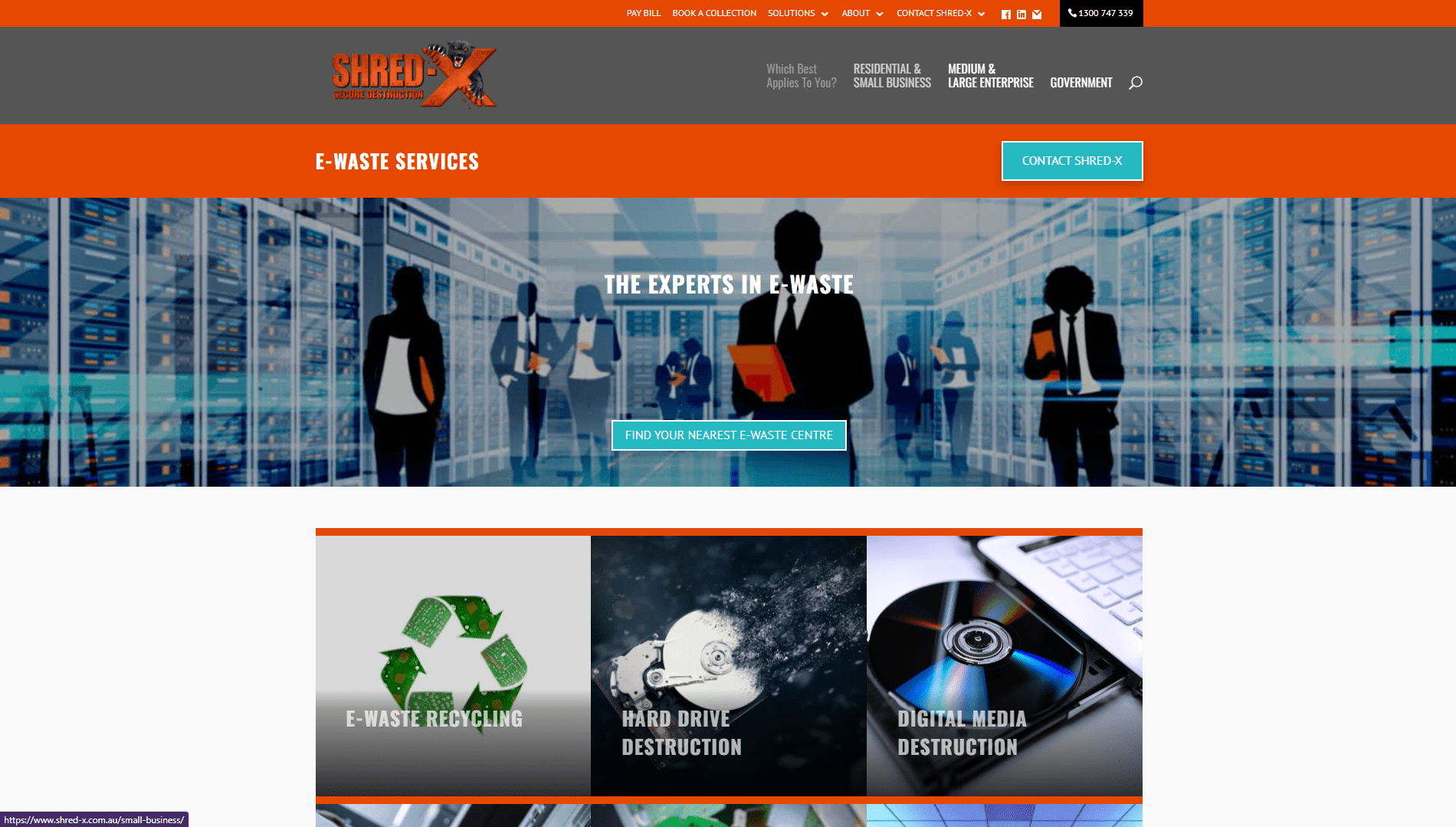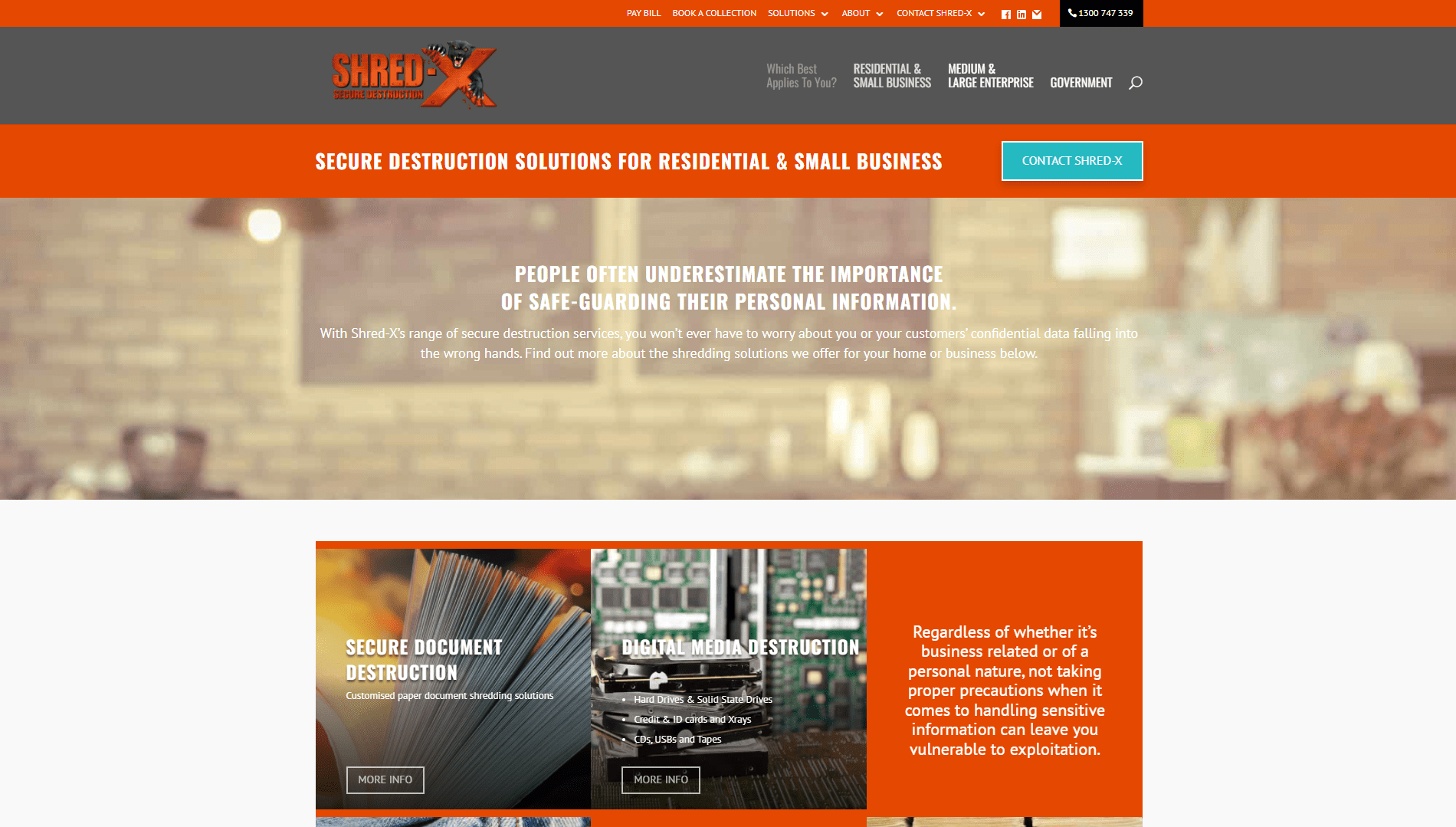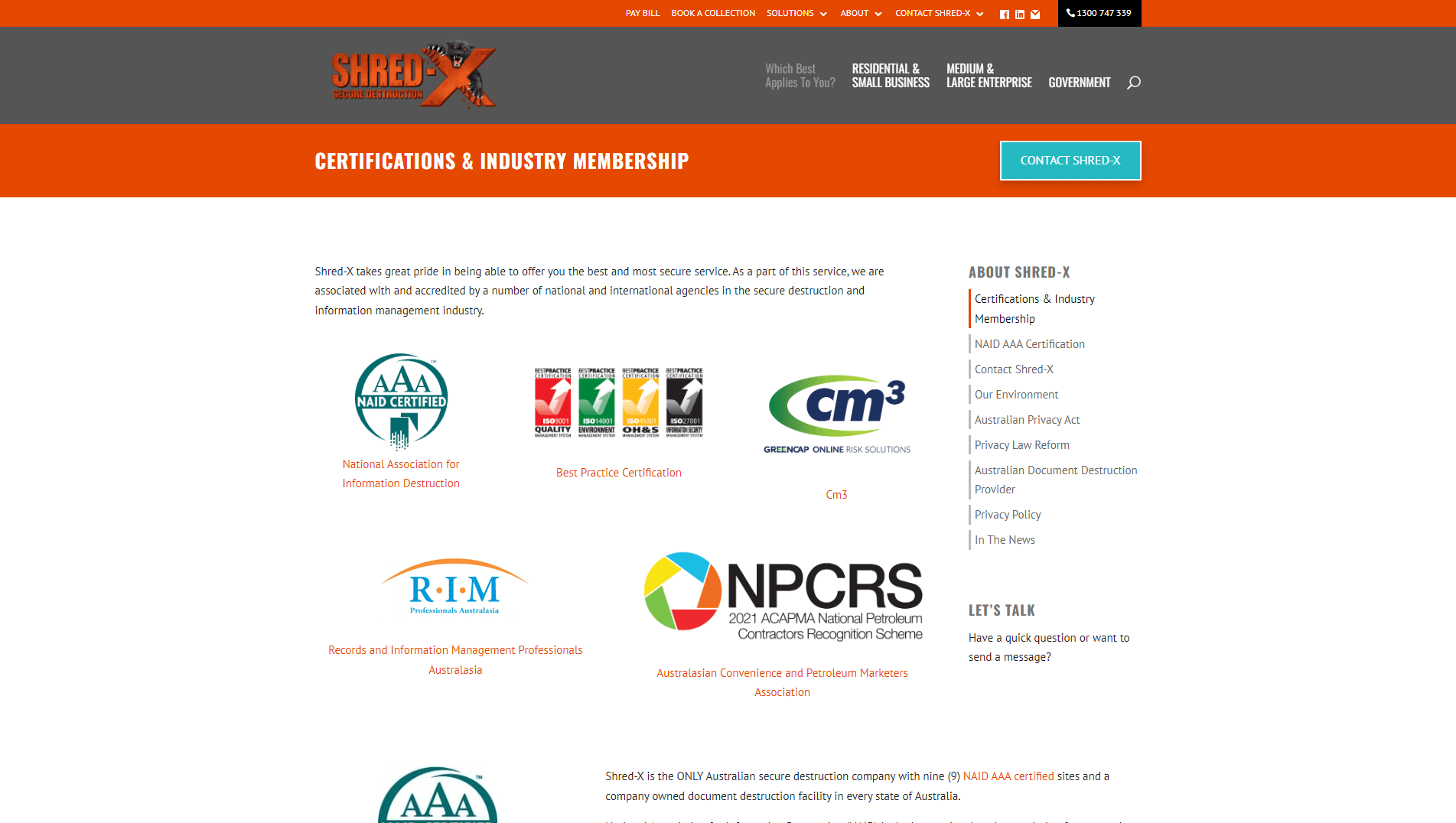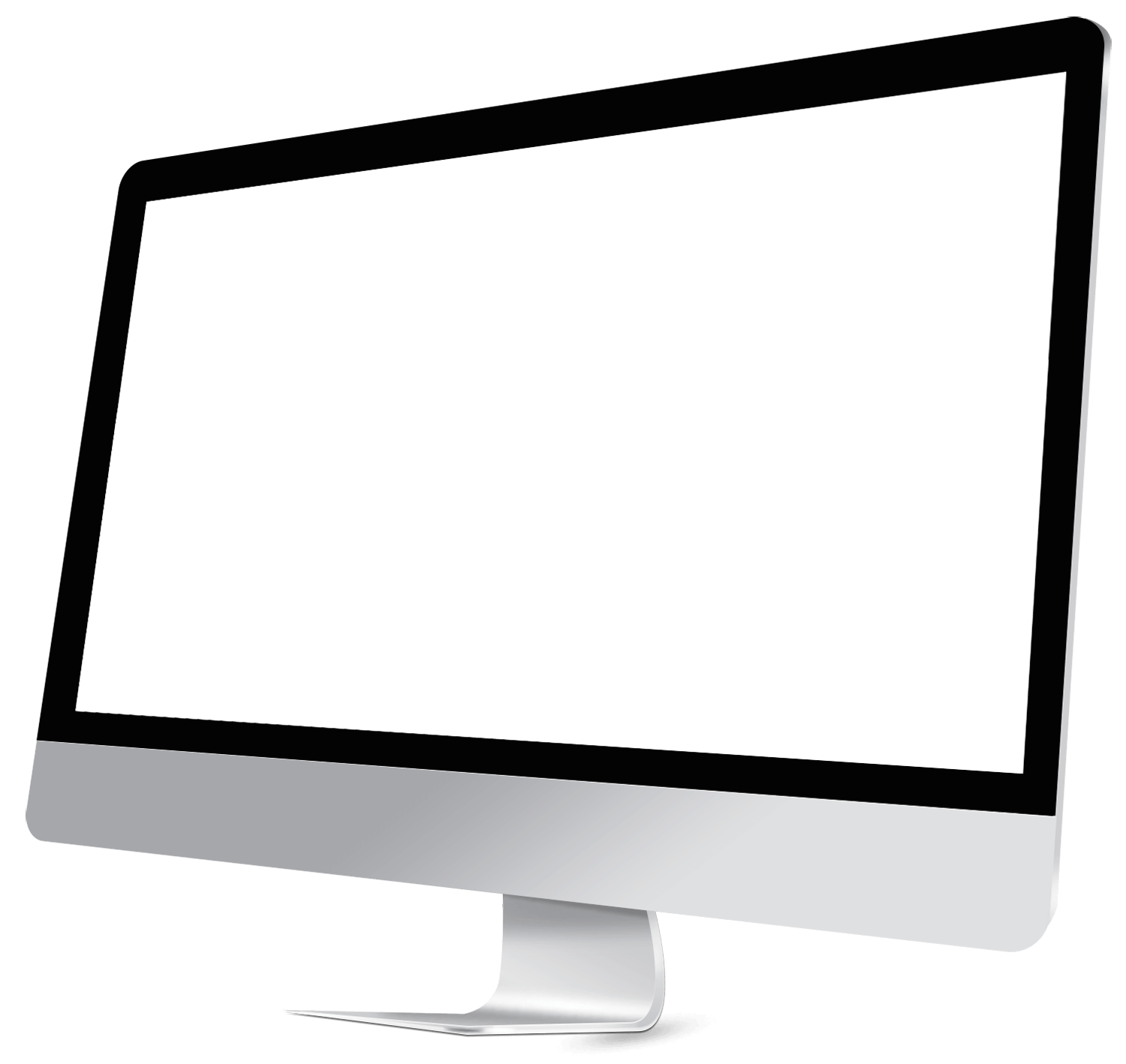 Shred-X
Project Summary
Shred-X specialises in the destruction of documents, sensitive data, and paper recycling for offices. In addition to paper, Shred-X also offers destruction, repurposing, and recycling solutions for a number of other products. Furthermore, they are now including electronics (e-Waste), products, accessories, uniforms, and textiles.
With 9 NAID AAA certified sites and a company-owned secure destruction facility in each Australian state and territory, Shred-X is the only Australian secure destruction company with this level of certification.
Shred-X services are designed to assist you with meeting the requirements of Australian privacy legislation, which requires confidential information to be disposed of securely.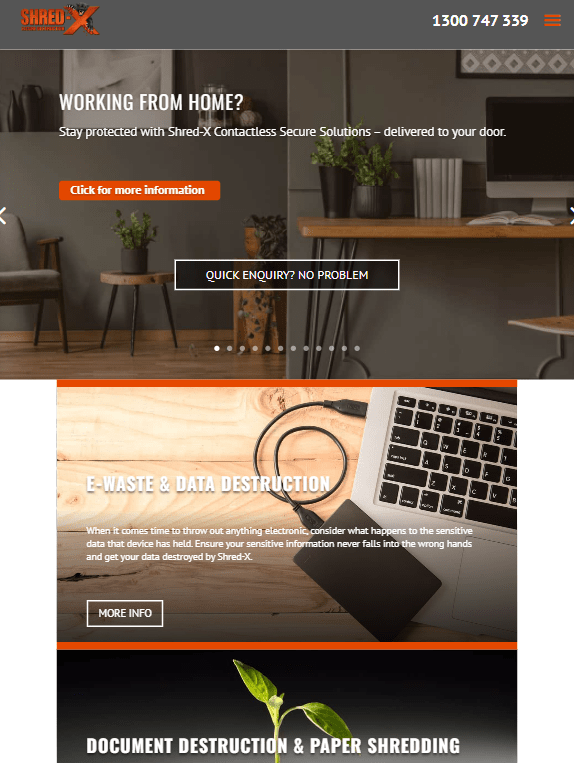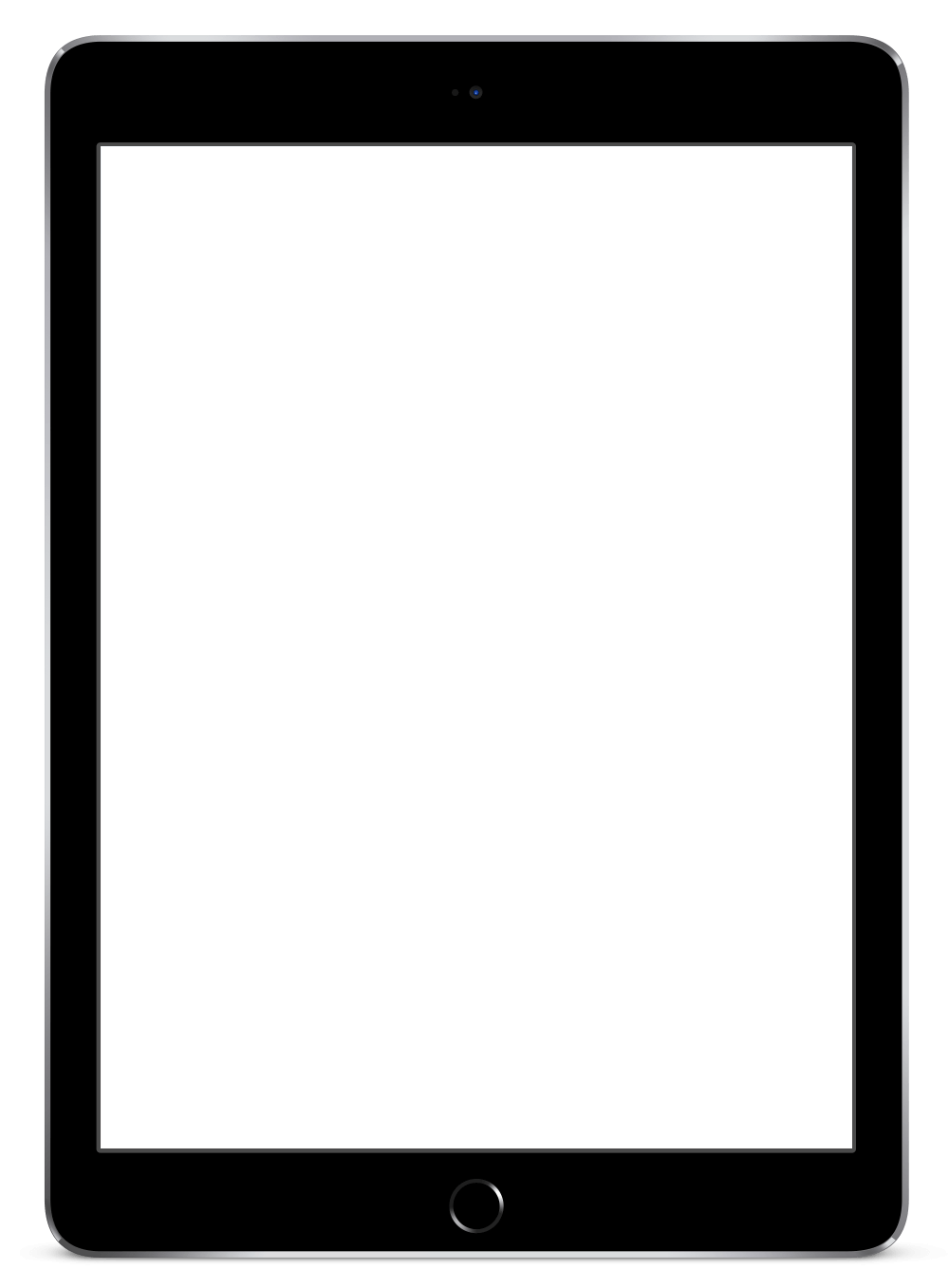 Shred-X
Our Approach
With such a wide array of solutions they offer, they feel their content can be overwhelming at times. Dropdown Menus were incorporated in their new site making it easy for users to find what specific service they need as well as links to all their service areas all over Australia including their socials. The page is appealing, fast, and responsive and gives a professional impression without overwhelming prospective clients despite having numerous service options.
Showcases different services
Contact forms / location per site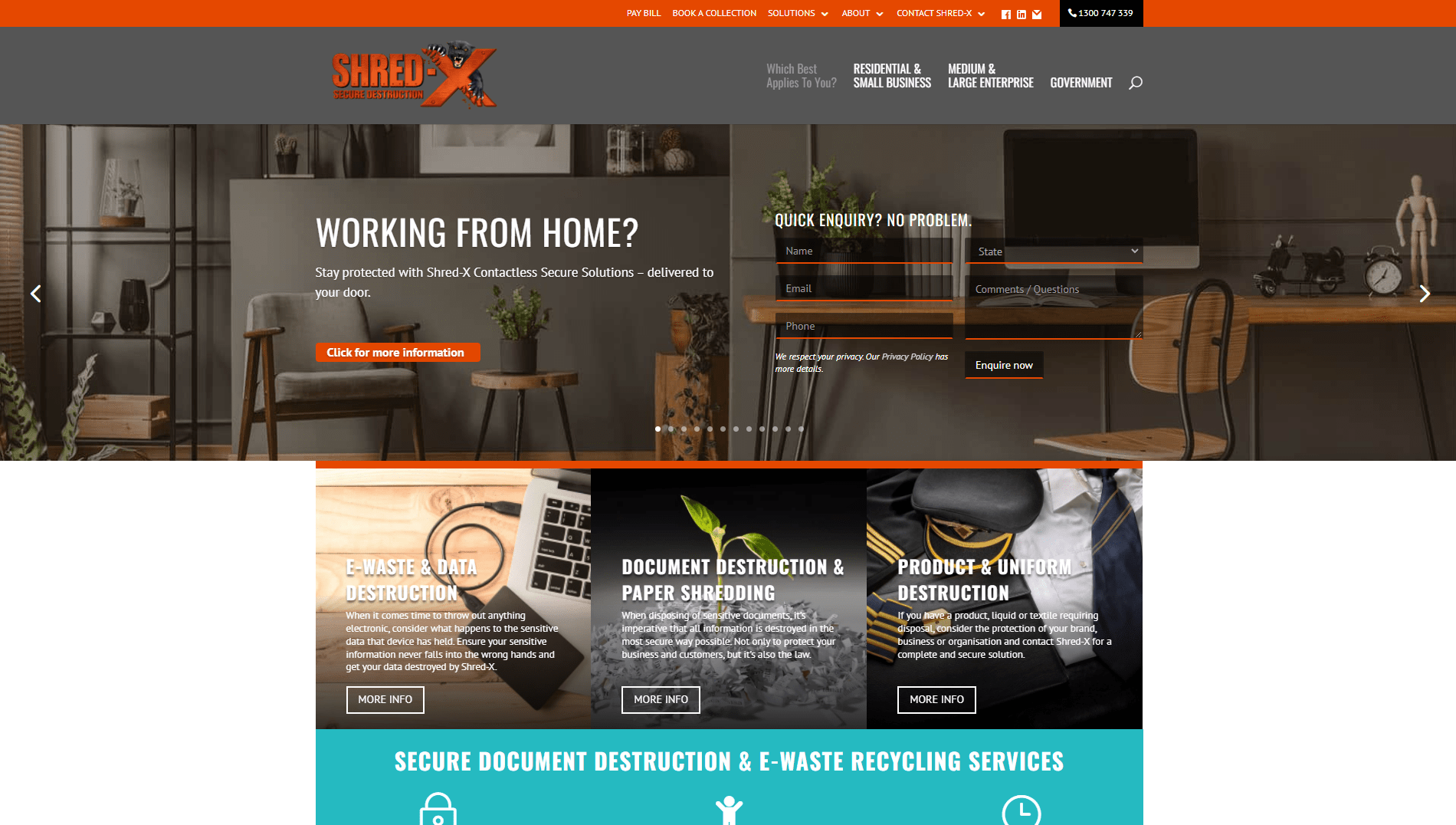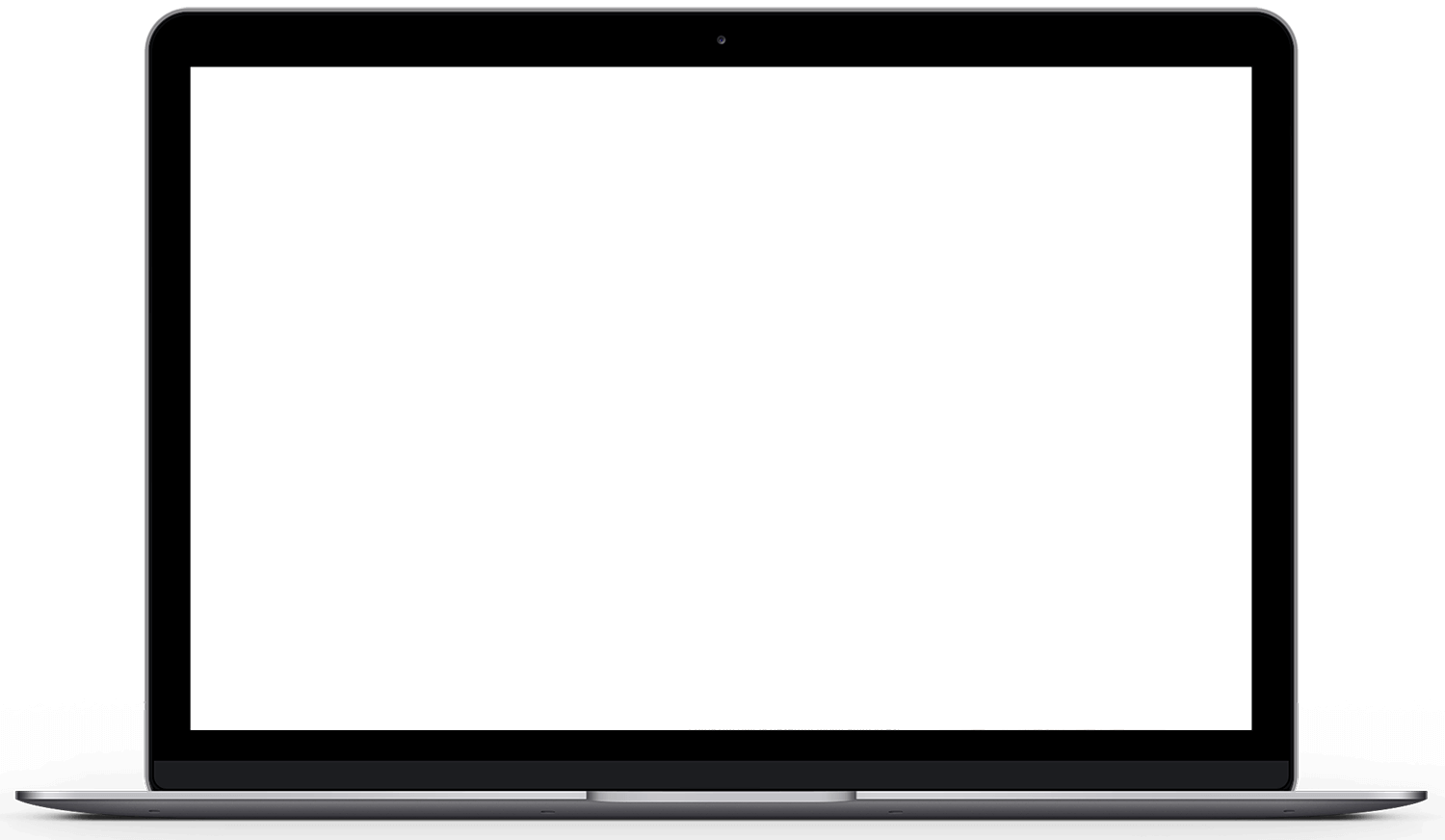 This website has been designed with a professional approach and feel, displaying the client's available services in an easy-to-navigate platform, leaving no guesswork for even those with no tech experience.
Website loading speed is a prime consideration for the usability of any website and for Google Ads point of view. Their old website was loading exceptionally slow, making it potentially lose attraction to users. Our team helped in improving the website's loading speed in the new website design.
Alongside improved website loading speed, our team also implemented an SEO Optimisation Strategy to boost their site rankings, ensuring the site remains user-friendly.
The site not only feature their destruction services but also highlights customer education on the destruction/repurpose process.
As part of a totally redesigned website, our team took on an information rich approach to show what Shred-X offers and where they can obtain their services in Australia. We also integrated contact forms and their social media links.
Additionally, our team suggested a strong focus in their digital marketing efforts to promote the new website and draw potential clients to connect with and promote long-lasting relationships.
For a more robust engagement with potential clients, our team proposed lead magnet strategy to support its ongoing SEO strategy. We also encouraged email marketing to bolster relationships with prospects leads, current and past customers.
We also encouraged continued utilisation of social media to generate brand awareness and acquire social proof. Blogs, also to support its SEO strategy, and video marketing to appeal to their target demographic which can be added to the website and all their social media channels for value added source of information.
78.81%
Increase
New Website Sessions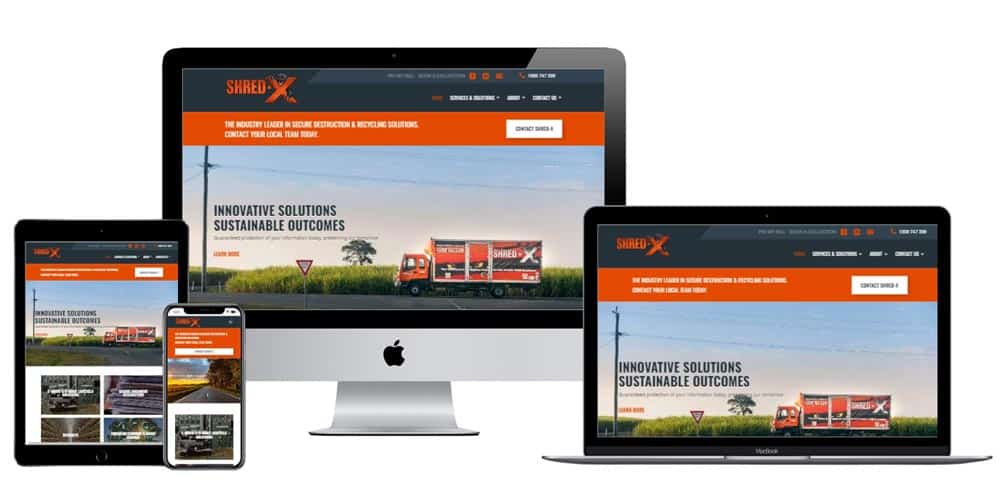 For over 20 years, Shred-X has been the number one choice for cost-effective, confidential secure, destruction, document shredding, office paper recycling and destroying of sensitive data. As one of the largest direct service providers in Australia, the company have nine NAID AAA-certified facilities and operations in all States and Territories.
Shred-X engaged Accentuate Web Design and Marketing for their website design and digital marketing services and to promote their redesigned website to draw in potential clients, launch new products and services, target new customers.
Shred-X wants to keep their content fresh for their website, including its ongoing maintenance and increase its search ranking. They are also looking to keep their finger on their industry's pulse and be more in touch in staying relevant and agile.
Implementation & Strategy
Website designed with professional approach and feel. It displays their available services in an easy-to-navigate platform, including customer education on the destruction/repurpose process.
Implemented SEO Optimisation strategy to boost site rankings.
Redesigned website with an information rich approach with integrated contact forms and social media links.
Google Ads Campaign and SEO Management.
Implement lead magnet strategy to support their ongoing SEO Strategy.
Improve Email Marketing to bolster relationships with prospects, current and past customers.
Increase Social Media Presence to generate brand awareness and gain social proof.
Content creation to support their SEO strategy.
Video Marketing designed to appeal to their target demographic.
Want to Work
with Us?
We are committed to creating websites and marketing strategies which represent a valuable investment for our clients.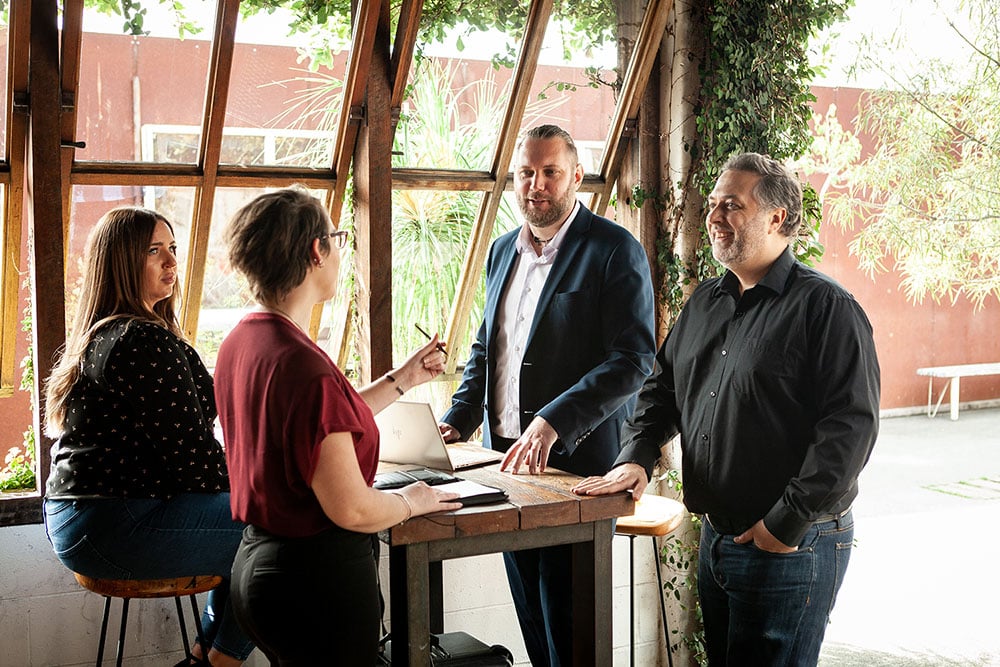 ClIent TESTIMONIALS
What Our Clients Say About Us
Below quotes from some of out amazing clients,
click on read more to view a full case study for that client.


Accentuate IT launched our ethical travel organisation and created amazing custom booking services to help us streamline sales.
Ben Bowler
Owner of World Weavers


Accentuate It was giving the job of designing our clubs new website, the team went above and beyond of what was required. Great...
Terrence Cole
Trophy Steward of QLD Lure Coursing


Amazing! I knew I was off to a good start when Eden's first response to my enquiry showed that time had been spent researching...
Mark Styles
Owner of Wholesale Safety & Storage


We highly recommend Eden and the team at Accentuate IT! The process was easy and not intimidating with geek speak, Eden was...
Angela Brianni
Owner of Coffee Bean Trading


Eden and his team did an amazing job regarding our new website. We are truely impressed with the quality of their work and also...
Sven Meyer
Build Consultant of Singularity Computers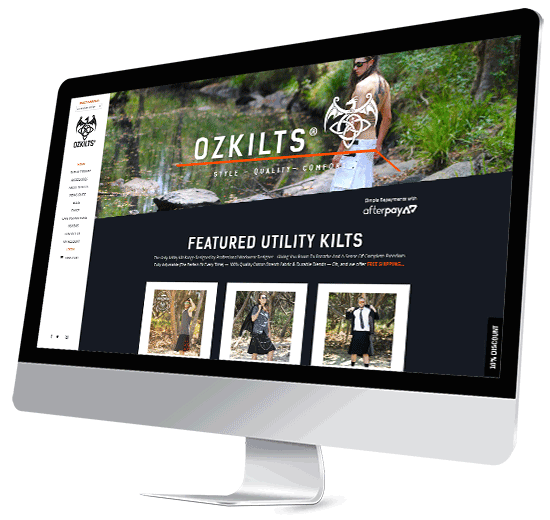 Ecommerce
Ozkilts
OZKILTS is Australia's first and ONLY supplier of modern utility kilts and accessories for men (and soon women!), and is a fully registered trademark. The recent facelift of the OZKILTS website, and over the course of the last 12 months, they have doubled their sales, improved the dispatch and ordering process by fully automating it, and have run several successful Digital Marketing Campaigns through us.