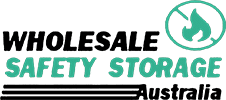 Wholesale Safety Storage Australia
Wholesale Safety & Storage Australia offer specialised safety storage equipment nationally in Australia.
URL: https://wssa.com.au

Solution
Web + Mobile Website and Ongoing Digital Marketing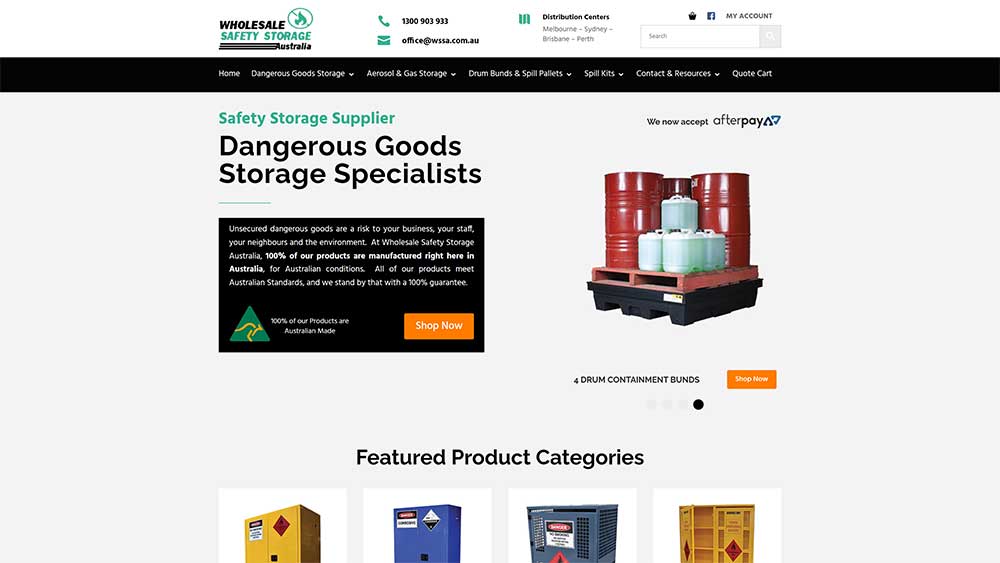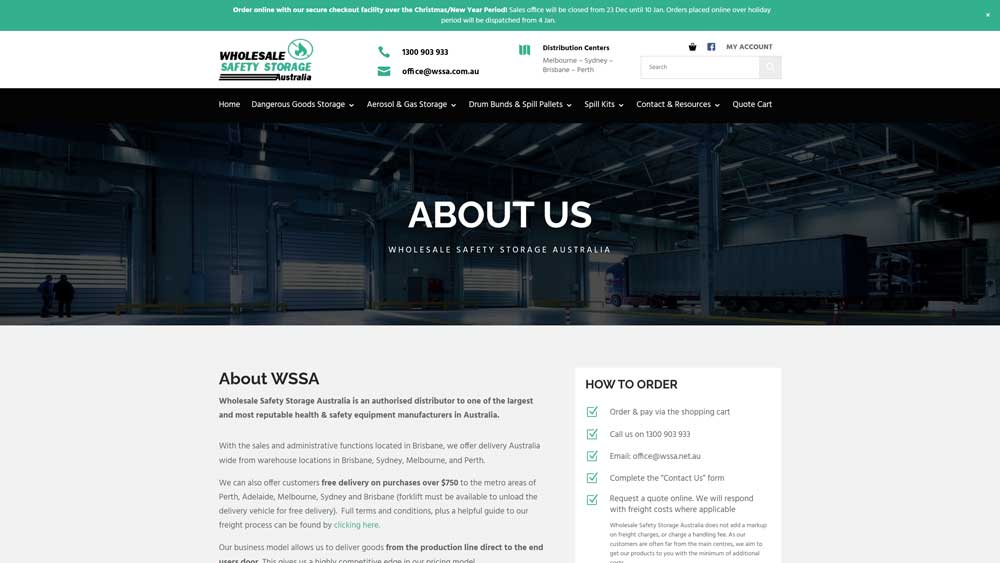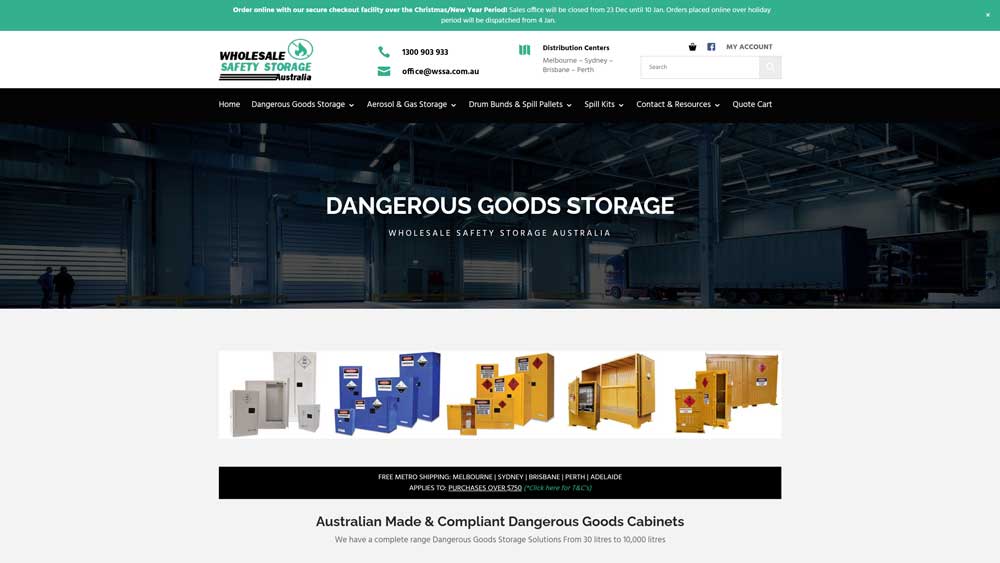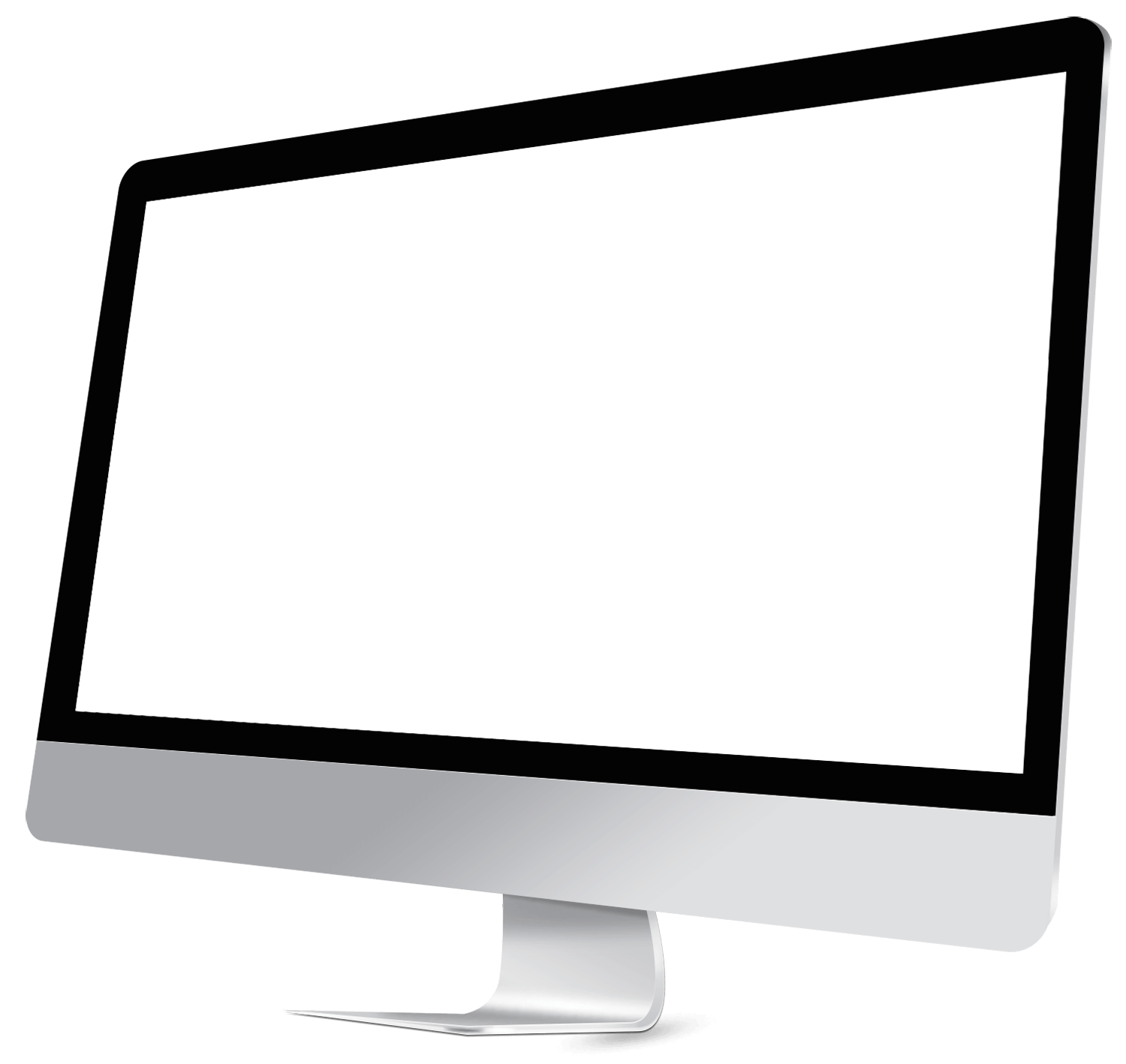 Wholesale Safety Storage Australia
Project Summary
Wholesale Safety & Storage Australia offer specialised safety storage equipment nationally in Australia. The team contracted us to overhaul his existing clunky site that had several issues. Our team was required here to create a large eCommerce system with hundreds of products, which also contains advanced shipping calculations and quoting functionality.
Our team also now manages the ongoing Adwords and Search Engine Optimisation of this site to ensure that the customer is seeing every success in his business ongoing.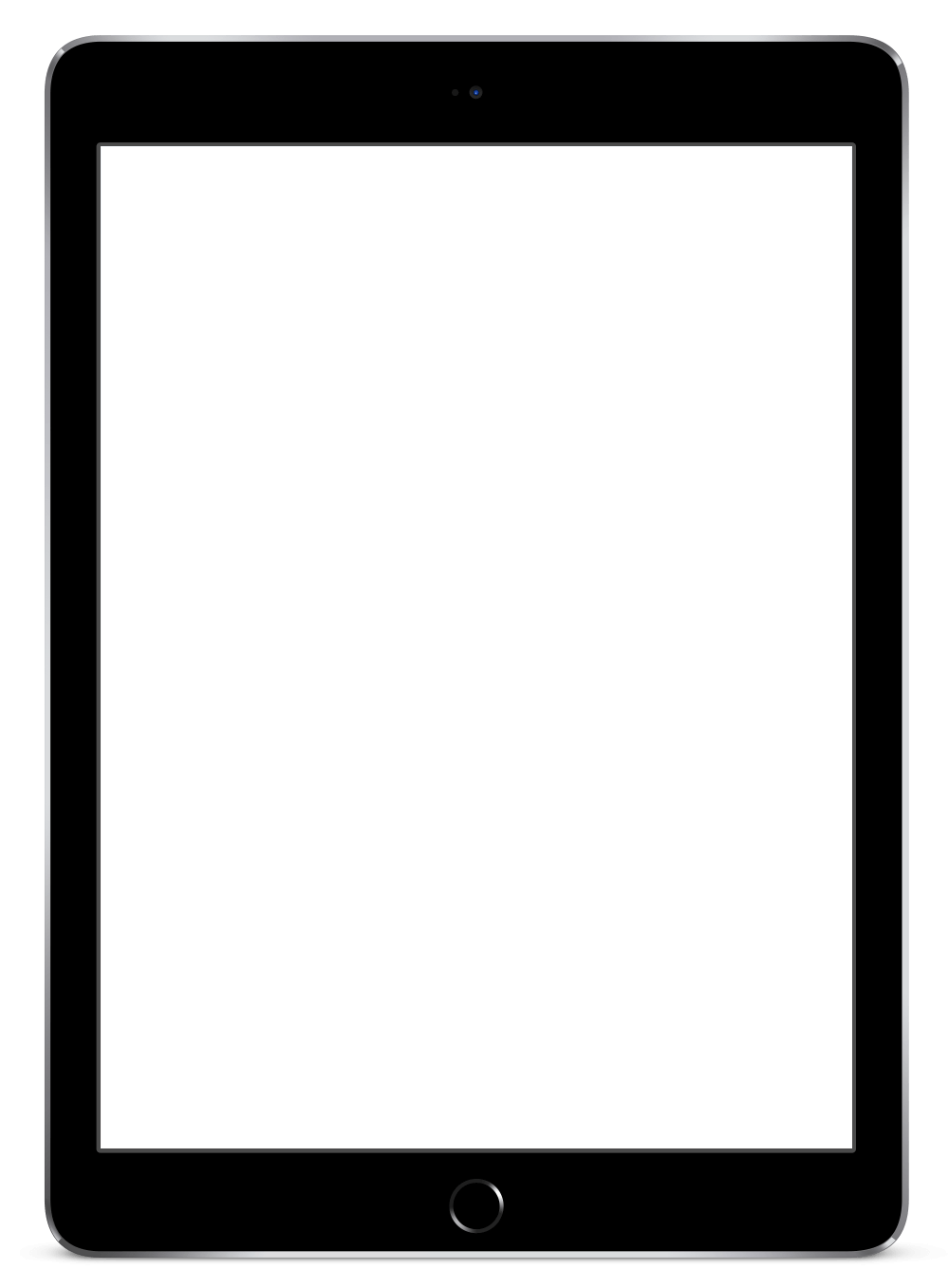 Wholesale Safety Storage Australia
Our Approach
With such a large amount of products to be showcased, this eCommerce website was one of our biggest builds to date. It was important to us that we could present each product in a way that would improve the customer buying experience, as well as reflect the client's hard work and dedication to their products. Incorporating branding tailored to WSSA's niche created a look and feel that appealed to the target audience and didn't overwhelm prospective customers despite a large number of products. Pairing the website with a social media overhaul, SEO audit, google ads and email marketing campaigns has allowed us to provide a full service approach to WSSA.
CTR: increased by 21.4% overall (higher quality ad copy that is more engaging to clients, and driving a higher click through rate)
Conversions: increased by 257% (better quality traffic that is targeted through higher intent keywords, meaning the traffic arriving on their site is more likely to engage with and use their service)
Conversion Rate: increase by 291.78% (again a result of better quality traffic through more strategic keyword targeting)
Budget has also been utilised more efficiently, and now their Ads are appearing in the absolute top (1st) position 31.81% times more often than they were previously.
Digital Marketing Strategy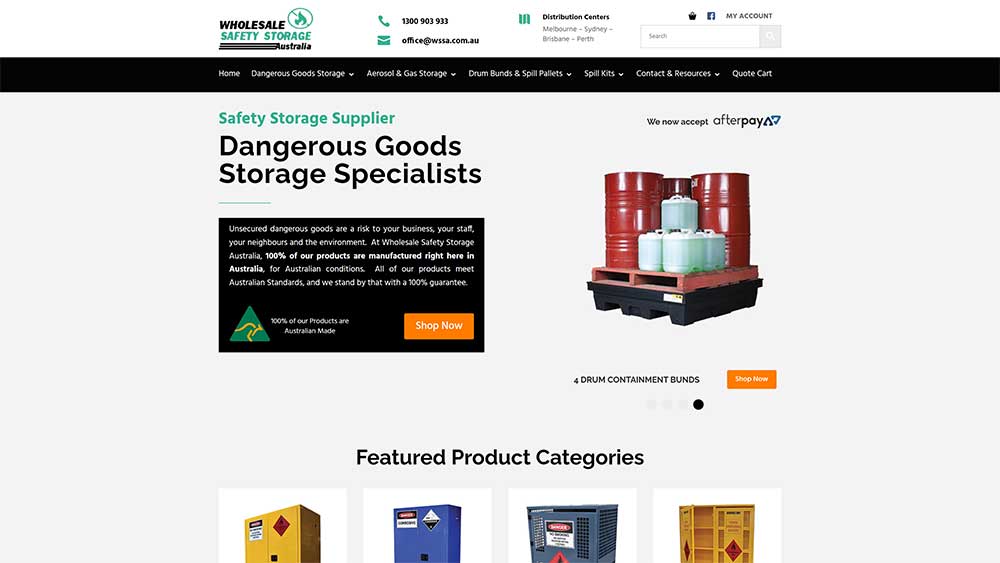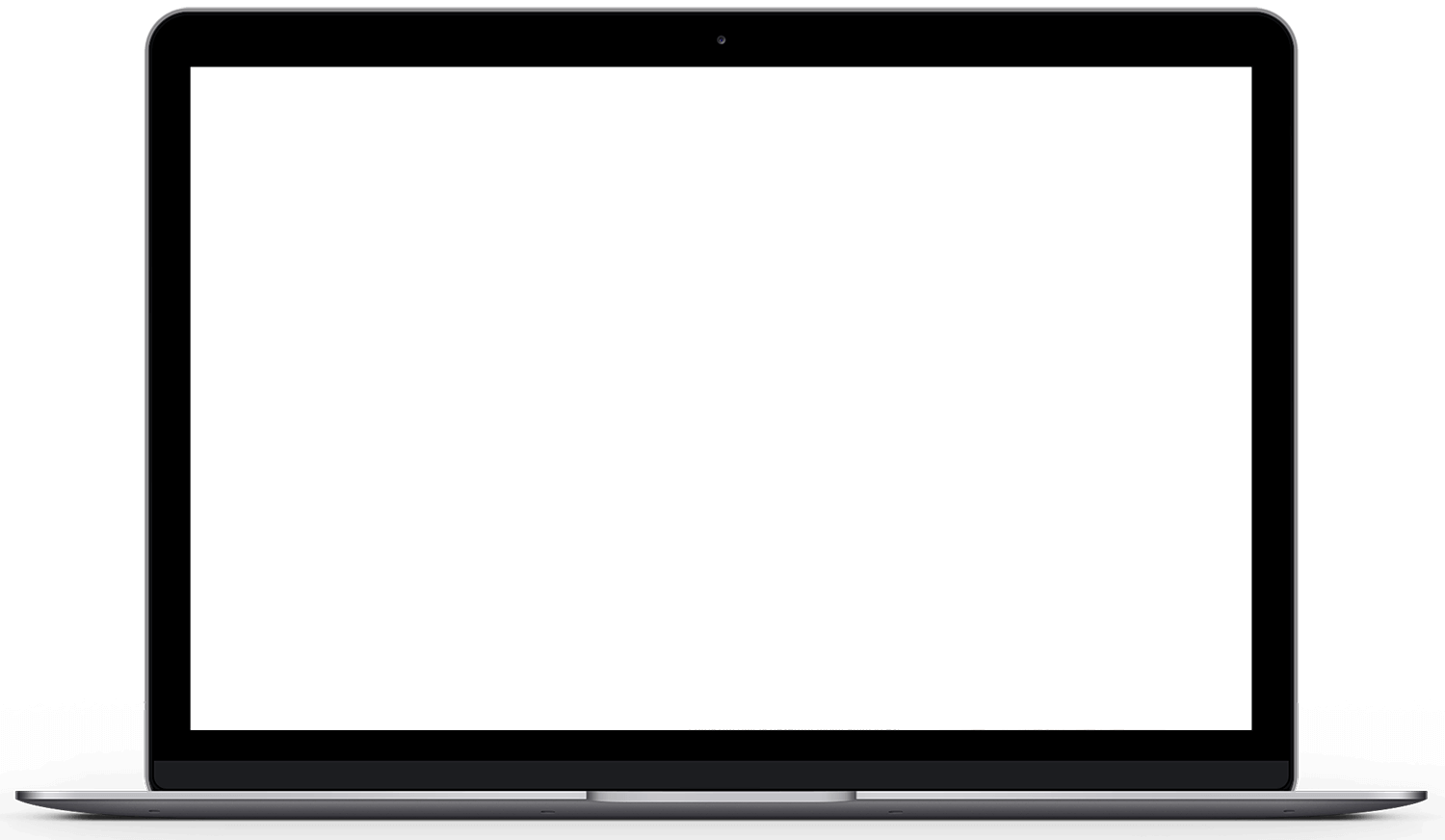 Our team custom designed this site to match the owners vision for this growing startup. We have implemented integrations with Email Automation systems, and ensured a seamless shopping experience for their customers.
Wholesale Safety Storage Australia required a full service digital marketing approach once their new website was launched. We decided to put our best foot forward when it came to google ads, pairing this with clever content creation, top-shelf copywriting and the work of our SEO experts. We also worked hard to overhaul the client's social media profiles, to ensure that they had reference points across their chosen platforms that reflected their new branding. When everything came together, this client's marketing strategy left no gaps, covering every base to help them to shine in the online spotlight.
Wholesale Safety Storage Australia (WSSA) is an authorised distributor of safety storage and safety supplies and equipment. They provide their customers with 100% guarantee to meeting Australian Safety Standards, Australian made, and are ready to use upon delivery.
WSSA is Accentuate Web Design and Marketing's longest running client. Our engagement with WSSA includes their website redesign and digital marketing needs. They have an extensive range of safety storage products, supplies, and equipment.
WSSA's objective is to become a trusted name when it comes to safety storage equipments that meet rigid Australian Safety Standards and increase customer trust in their website online sales process, increase brand awareness, growth, and improved market share.
Implementation & Strategy
We redesigned their website to encourage online engagement through a simple quote request and purchase procedure for each of their product categories, plus a dedicated page for each of their products.
Implemented Social Media Strategies to grow brand awareness and recognition, social following through Stories, Instagram, Facebook, LinkedIn, Google My Business. This includes putting out value added information, company insights, product based and happy clients stories for social proof.
Content creation and using keywords to generate leads and convert viewers to customers and increase user activity.
Implemented Email Marketing for lead generation.
Want to Work
with Us?
We are committed to creating websites and marketing strategies which represent a valuable investment for our clients.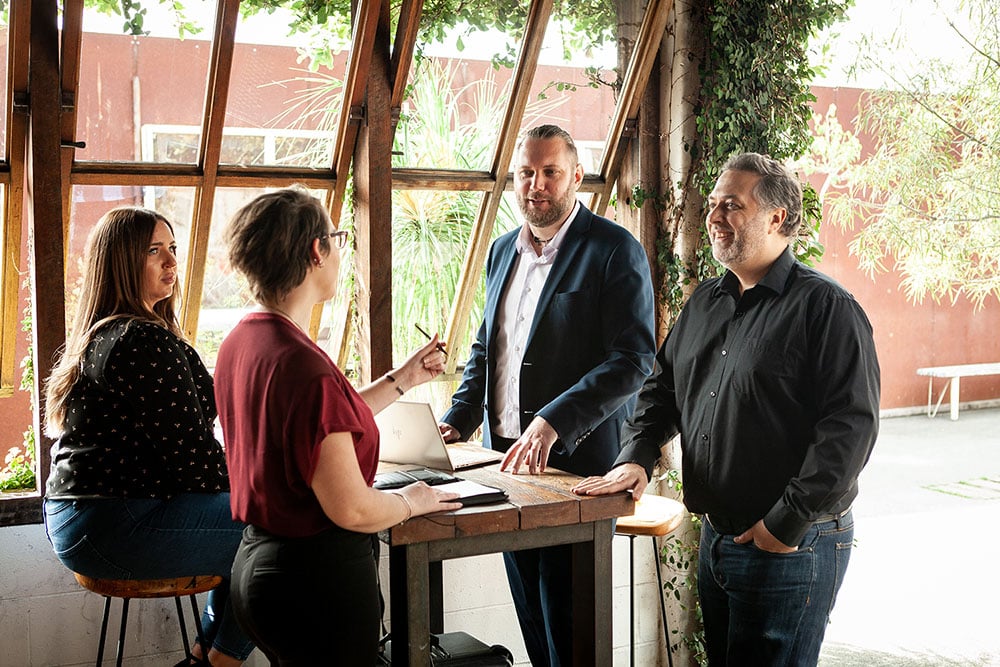 ClIent TESTIMONIALS
What Our Clients Say About Us
Below quotes from some of out amazing clients, click on read more to view a full case study for that client.


Amazing! I knew I was off to a good start when Eden's first response to my enquiry showed that time had been spent researching...
Mark Styles
Owner of Wholesale Safety & Storage


We highly recommend Eden and the team at Accentuate IT! The process was easy and not intimidating with geek speak, Eden was...
Angela Brianni
Owner of Coffee Bean Trading


Accentuate IT launched our ethical travel organisation and created amazing custom booking services to help us streamline sales.
Ben Bowler
Owner of World Weavers


For 12+ years Accentuate IT has provided us with fresh & affordable custom Web Design Solutions.
Vikki Martin-Smith
Station Manager of 105.7 Radio Metro


Accentuate It was giving the job of designing our clubs new website, the team went above and beyond of what was required. Great...
Terrence Cole
Trophy Steward of QLD Lure Coursing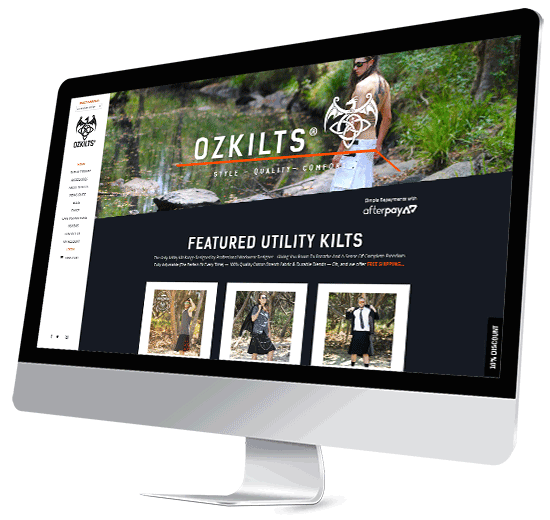 Ecommerce
Ozkilts
OZKILTS is Australia's first and ONLY supplier of modern utility kilts and accessories for men (and soon women!), and is a fully registered trademark. The recent facelift of the OZKILTS website, and over the course of the last 12 months, they have doubled their sales, improved the dispatch and ordering process by fully automating it, and have run several successful Digital Marketing Campaigns through us.