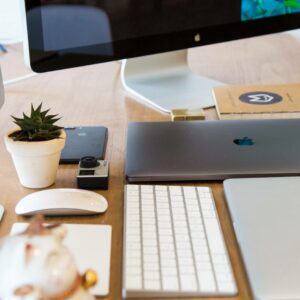 You have invested a considerable amount of resources and posted it all on your website and the company's social channels, and then, nothing. Content marketing is more than just developing and producing some nice video pieces, podcasts, or blog content and sharing it, hoping for the best.
One thing you have to realise is that in today's fast-paced digital marketing environment, it needs for you have to reach your audience in a way that not only looks but more importantly feels natural. Your content needs to be more authentic, engaging, and tailored to appeal to your audience.
Content Marketing: What is it, and Why Is It Important?
Content marketing involves the process of planning, creating, distributing sharing/publishing content via your website and your social media channels. The ultimate goal is to be able to reach your target audience, and increase brand awareness, engagement, sales, and customer loyalty.
Content marketing is important in the sense that it:
Helps in imparting information and educating your leads and prospects about your products and services.

It helps in boosting your conversions.

It builds and enhances the relationships you have with your customers resulting in customer loyalty.

Furthermore, it shows your audience how your services and products can help address their challenges and pain points.
There are many types of Content Marketing that you may choose to incorporate in your strategy – below are some of the most common types.
Social Media Content Marketing.

You have several platforms (Facebook, Instagram, LinkedIn, Pinterest, Snapchat, etc.) to work with and ways you can create and share content (photos, live videos, stories, etc.).

Blog Content Marketing.

It allows for a lot of creativity where you can promote other internal and external content, educate, add social share buttons, and/or incorporate your business's product information and more.

Podcast Content Marketing.

It is also a flexible type that allows for a lot of creativity as you can tackle any topic of your choosing. Additionally, you can set the cadence of your episodes, who's going to be on the podcast, where you can advertise it and how long each podcast will be.

Infographic Content Marketing.

Infographics present content, information, and data in an easy-to-understand graphical format. Employing simple wording, short statements, and clear images, it is a great method to effectively communicate your content.

Paid Ads Content Marketing.

Paid Ads help you cast a wide net reach a broader audience and allow you to position yourself in all the places that you want to be seen. There are a lot of places you can share paid ads including on landing pages, sponsored content, banners, and social media.
Boosting your Business with Content Marketing.
At the beginning of this piece, we cite a scenario in which despite your efforts and expending resources, you get nothing and find your content isn't working as you hoped it would.
But how come, it used to work before? One thing we can point out is that people and their tastes change and evolve. This is one of the prime reasons why your old strategy is not as effective at resonating with and converting audiences as it once was. Dare we say it, but your strategy has become dated albeit it has fresh new content.
Consider the following suggestions to help boost your business with an updated view of how to utilise content marketing.
Plan strategically.
Producing a stream of marketing content without a strategic plan can be equated to a hamster running on a wheel that is going nowhere. Any successful inbound content marketing needs to be driven by a high-level strategy that consistently ties into broader marketing campaigns.
Create a narrative.
By creating a narrative for your content or telling a story, your content will translate to the audience as being more authentic, natural, engaging and tailored to pique their interest. To be more effective, make it a point to try to connect with your customers emotionally.
Address all aspects of the funnel.
You can't set your focus and address only one area of the funnel with your content and expect this will work wonders for you. Note that awareness isn't intent, and any engagement doesn't automatically translate to purchase.
Content must address all aspects of the funnel with different pieces that are tailored to each component. This strategy works best if you know your audience, you understand which types of content your customers resonate with and expect at each stage of their buyer's journey.
Additionally, you have to decide which metrics to measure to improve your ROI.
Avoid poorly produced content.
You might think that content is easy to produce and that anyone can do it, right? Not so. Poorly designed content such as videos done on the cheap, blog content that is filled with spelling and grammatical errors, to cite examples, will not be taken seriously by anyone, let alone spend time consuming it.
Keep in mind that quality content costs money because it is a reflection of your company, the business you do, and your brand in general. Avoid being a miser when it comes to content development and invest in seasoned content producers who can tell your story in an engaging and relevant fashion.
Avoid 'hard selling' through your content.
Content marketing should not be used as an opportunity for hard selling. Review your content and see if it enriches your customers' knowledge and that you understand their pain points. If yes, GREAT! If not, chances are you are simply telling them all the features of your products or services.
Promote your content.
Putting out content and hoping for the best is worthless if people don't know it's out there. Content in itself cannot promote itself regardless if it is great or not. It is imperative to ensure your strategy is clear on your content distribution channels and promotion.
Tap into third-party media channels, and acquire media partnerships and industry association stakeholders to share and amplify your content. Additionally, create cohesive organic and paid social campaigns and email marketing streams that will ensure that your marketing message stretches far and wide.
Capture your leads.
It would be a lost cause if you have no way to capture who is consuming your content. Your website should be properly set and equipped to capture these leads for your database. This helps you to retarget these leads and nurture them.
Ensure that your content has a call to action of some kind and ensure that you have backlinks to drive people where you want them to go. This may be your website, more content, your blogs, a podcast channel, or even a partner site for referral.
Ensure your SEO is done right.
One thing you must always keep in mind with SEO is that it is such a tricky beast. Add to this, Google is perpetually shuffling goalposts. Your content should have keywords you have identified as important to your brand.
As a rule of thumb, keep your keywords to the most important search terms people might use when they search for content. Additionally, ensure that your content is of high quality and that it delivers what your keywords promise. More importantly, be mindful that a piece of engaging content is by heaps more effective than any 'keyword loaded' content. 
Analyse and measure.
It is important to analyse and measure your results, so you can adjust to enhance your content marketing efforts and reach more audiences.
Were you able to reach your goals and KPIs? If not, were you close to reaching them? Or were you off in your estimations?
Inspect your SMART goals and KPIs to determine the success (or not) of your content marketing strategy.
Patience is a virtue.
Another thing you have to realise with content marketing is that it is a slow burn. Being so, it has to be strategised, adjusted, and re-adjusted again on an ongoing basis for you to discern what works and what does not.
As you continue to amplify your content, your engagement will increase incrementally, so think long-term. Done right, you'll have a 'snowball effect' where your inbound content marketing acquires so much traffic and engagement that allows you to slash ad spend.
It will eventually reduce sales lead time and outbound spending, and ultimately align sales and marketing together successfully.
In conclusion.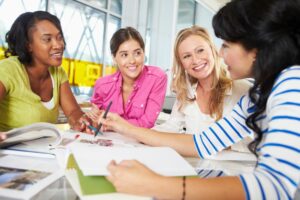 Content marketing can be quite overwhelming for the uninitiated due to so many kinds of content you can create and several channels you can distribute them on.
A way to prevent this, focus your attention on one or two content formats and one or two distribution channels to start. Test and tweak, then expand to more as you grow your skills. 
Better yet, why not engage the services of our experienced Content Creation Experts and Google Marketing Certified team at Accentuate Web Design and Marketing, as you continue learning the ropes?
Let us be your partner in developing a content marketing strategy and help you begin boosting your bottom line today.