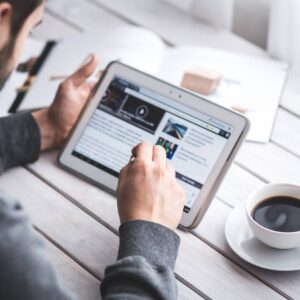 Now that you've already done all the hard work: You have built up your business, you have found clients and soon-to-be clients. Your small business management skills have also improved.
You're now ready to take your scheduling to the next level. You can take it easy for now, because this is the easy part — or, at least, it will be now that you've got the top appointment scheduling software working for you.
What is Acuity?
Acuity Scheduling is a user-friendly, easy-to-use scheduling solution that allows customers to see real-time availability, book appointments, and pay in just a few clicks.
Acuity Scheduling automates client bookings, cancellations, reminders, and payments like a personal assistant. Using this feature, your clients can self-book (and pay for!) appointments in real time.
Schedules can be viewed on your mobile device, and they can be synced with your preferred calendar. Additionally, you can use text messages and email to manage client correspondence, such as confirmations, reminders, and follow-ups.
Appointment scheduling app Acuity Scheduling is a great option when you need to customise your booking process to a fine degree. You can design your booking page to let your clients schedule recurring appointments, complete intake forms, and prepay for services.
Booking with Acuity Scheduling
Acuity serves as a powerful time-management platform that more effectively tackles your trickiest time-management challenges, such as automatic appointment scheduling and no-show appointments. To make it simple and intuitive for you, they wrapped it up in software that can be set up in minutes.
As a small business resource, Acuity's job is to make your job as a business owner easier. Let's walk through the first three steps to automated scheduling in this article, including:
Let Acuity know when you're available.
How to configure appointment types.
Embedding your scheduling page into your website.
Once this to-do list has been completed, you can sit back and observe your streamlined scheduling system in action.
1.     Let Acuity know when you're available
Small businesses are all different, and so are their schedules. Acuity's automated scheduling allows you to customise your schedule to reflect your unique work style, no matter if you're a creature of habit or a free spirit.
Locate Availability under the Business Settings heading on your dashboard. Once you click on it, you'll see your calendar or calendars, if you've got more than one. Click the Edit Availability/Limits button for the calendar you wish to change.
2.     Now it's time for a personal touch even better, a personalised touch
Do you have regular working hours? You're in luck if you always work the same hours on some days of the week.
It's as simple as entering those hours once, clicking Save Regular Hours, and Acuity will remember them forever. It's like having a friend who never forgets your birthday, except that it's every day.
You aren't the regular-hours type? Simply uncheck the box that says I have regular hours every week. A new button will appear prompting you to switch to Specific Days. Click on each day to enter your hours and customise to your heart's content.
After you've finished, save your work by clicking Set Hours, and you'll rest easy knowing that your schedule has been set unless things change tomorrow.
3.     Appointments
Maybe you have one appointment type; maybe you have a dozen. Regardless, Acuity is the most flexible appointment scheduling software for small businesses because it can be tailored to meet each business's particular needs.
Under the Business Settings column, select Appointment Types. An appointment type called Consultation serves as an example. You're in luck if that's what you call your appointments today!
Otherwise, just click the Edit button to begin editing. Once you're done, click the Update Appointment Type button at the bottom of the page, and Acuity will save the day and whatever you wrote.
You can add more appointment types by clicking on New Type of Service if one isn't enough. You can now customize each appointment type to suit your specific needs, and take as long as you like.
4.     Send your clients to the scheduling page
All your appointment types and schedules have been created. It's time to send your clients to your scheduling page, so you can begin making the most of automated scheduling.
You can now get a special Scheduling Page Link from Acuity in its very own Scheduling Page Link section. It is just a matter of clicking Copy if you like it. You can customise the link to match the name of your business.
You can then share your scheduling link virtually anywhere you wish to promote your company. Now you've completed your simple set-up, it's time to begin implementing your new, streamlined scheduling system.
Book more online consultations with Acuity Scheduling.
Just a few tweaks can increase traffic to your site, reviews for your services, and bookings on your calendar. Here's how to make sure people can locate (and book) you online by giving them your scheduling link.
1.   Integrate your scheduler into your online presence
The easier it is for people to schedule appointments and classes with you, the more likely they are to do so. Providing access to your schedule from anywhere eliminates a major barrier for your clients. The plus factor is that you appear more professional even without putting on business attire.
Directly putting your scheduler on your website is a great way to get attention, but don't forget about other places potential clients can find you.
Integrating your scheduler on your Instagram and Facebook accounts is your best bet to effectively promote your business on social media.
2.   Make sure Google is aware of your existence
It's no secret that Google is the first place people look when they want to find a service provider. To promote your business locally or online, search engines should know about your business.
This tool allows you to submit the link to your website or scheduling page to Google. You won't reach your target audience if search engines don't know you exist.
3.   Get your business listed on Google Maps
A physical location not only helps build credibility and customer trust, it enables you to showcase photos that show clients what to expect when working with you.
If your business doesn't have its website, you can use the link from your Acuity scheduling page. There's no need for a fancy website to boost bookings and promote your consulting business.
Literally, put your business on the map through this link.
4.   List your business in a review hub or online business directory
Adding your business to Yelp can be done through this link. Make sure your Acuity scheduler link shows up while you're at it. Remember that, we're eliminating all those hurdles.
Don't forget to also ask for reviews. Check out this guide if you're not sure how to ask for reviews.
5.     Share the link to your new scheduling page with your mailing list
Acuity allows you to customise the links to your services as well as your main scheduling page.
Custom links are shorter, branded, and easier to remember, so you can integrate them throughout your entire email marketing funnel—from the very first contact through to your final follow-up.
Simply copy and paste them into your email marketing templates. Add them to your email signature, or send them directly to your clients. Check out this list of all email marketing apps Acuity can integrate with.
6.     Ensure that your business cards link to your schedule page
Get traffic online even when you're meeting in person. If you place your scheduling page link directly on your card, they won't have to search for you when they're ready to book.
Pro Tip: If you choose to create custom links, keep them short and precise. Links should be readable in small fonts and can be easily entered in the search bar.
7.     Give your voicemail greeting some muscle
By default, your scheduling link should point to your business name, which is easy to remember, and even easier to say. You can add your scheduling link to your outgoing voicemail greeting when you cannot pick up the phone.
8.   Make sure your office has a sign about online scheduling
You can't beat physical ads that people can see in person when marketing a local consulting business. Keep customers informed with a note on the door directing them to your booking link if your brick-and-mortar offices remain temporarily closed.
Leaving the sign in the office encourages repeat bookings even when customers start coming in regularly. Recurring bookings mean increased revenue and better customer relationships.
9.     Send booking links to clients via text
Put yourself where your clients are — on their phones. A text message with your scheduler link is one of the fastest ways to get your business noticed.
Moreover, Acuity's automated reminder texts are great for following up with clients before an appointment, and provide the opportunity to include a scheduler page link for a service add-on or upsell.
10.       Make online bookings more appealing by providing a discount code
When your services and processes change, encourage your clients to book new appointments and package bundles with customised coupon codes. All discount details are under your control, from when codes expire to how many times they can be used.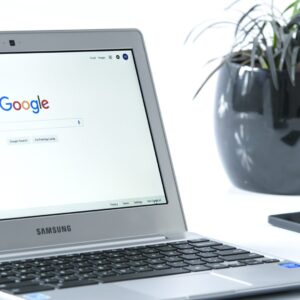 Coupons are a great way to stay in front of clients old and new-as well as show them you care in these uncertain financial times.
The Ultimate Winner of the World is your name months of booking out is your game. The best way to get new bookings and ensure repeat business is to guide potential clients easily through your process.
As long as you harness the power of your scheduling links, you can ditch the fear of marketing your company and instead bask in the glory of an overbooked business.