The world of social media analytics, from follower counts to post engagement percentages, can be a confusing venture to go in, and wade into. And on top of that, it seems that a new and important metric is being created on a weekly basis.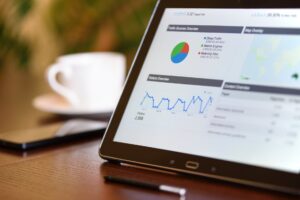 You are then left in a quandary on what should you be tracking. Are they even significant for your business? What should you be paying attention to achieve your business goals?
Every social media platform has their own native analytics that anyone can dive into. On Twitter, for instance, you can navigate their Twitter Analytics. On Facebook, you can find them on their Insights tab. However, you'd need business accounts on Pinterest and Instagram before you'll be able to see your data.
For businesses that's just starting out and have limited resources, these native analytics resources can be a good starting point.
Metrics vs. Analytics
Metrics and analytics are essential to businesses and marketers. Though these two terms are related closely, they shouldn't be interchangeably used. You can't have analytics without metrics and having metrics alone won't help you make decisions to take relevant action, understand what is happening, and/or help you improve your results.
Metrics are simply the numbers you track and measure to gauge your progress or performance. The most significant metric anyone should look into are their key performance indicators (KPI).
Analytics, on the other hand, use metrics to help you enact decisions and help you map out plans of action on how to move forward.
Successful marketers need to ultimately drive revenue, therefore it is of prime importance to understand metrics that matter for the business, track and analyse to come up with beneficial reports.
Even with the best software at your disposal and garnering the best KPI, you will still need smart people in your team to be able to interpret what the numbers mean. Analytics investigates these numbers to help you make sure you would be asking the right questions in formulating your course of action.
That said, let's dive in and look into what you should track on social media.
5 Social Media Analytics You Should Start Tracking
1.  Engagement
Engagement is a huge umbrella category to track that encompasses likes, comments, shares, and clicks. The engagement rate is often used to track how your audience is actively involved with your content and shows how effective your brand campaigns are.
Engaged consumers interact with brands by interacting through likes, comments, and shares. It all boils down to how much your audience's accounts are interacting with your account, and how frequently.
Every social network has some sort of engagement metric. Additionally, these platforms have more than one type of metric, or using different naming conventions, such as Retweets vs. Shares.
Audience health is indicated by high engagement rates, which also indicates how interesting your content is, and their awareness of your brand. Also, it can give you an idea of whether the content you are using is working and garnering audience growth.  
Note that looking at engagement alone may not provide the full context you need to be able to make full decisions for your strategy. Looking into a combination of metrics is a great way to discover more about what switches you need to flip to meet your specific goals.
To illustrate this further, a post that receives a lot of likes but garner no comments or shares is not always a bad thing. It could be that the post was simply meant to present an image with a caption that isn't meant to be a call to action.
However, if there was a call to action but lacks comments and shares, means that you could have placed a poorly performing caption.
2.  Awareness 
Awareness is often used, but often times confused, impressions and reach are important, most especially if your goal in your socials is to focus on brand perception and awareness.
If you are using this metric as a benchmark for your brand, it would be relevant to comprehend the difference between impressions and reach.
To wit:
Impressions

count the number of times a particular post appears in a user's timeline.

Reach

is the number of potential unique a particular post could have.
While impressions alone can show you about the potential your content has for visibility on its own, other metrics must be looked into for full context. You'll want to investigate the combination of impressions and engagement.
A post with high impression count but garners low engagement likely means that your post is not interesting enough for audiences to take action. On the other hand, a post with a high reach count and engagement rate likely means that your content went viral.
3.  Share of Voice
This is often used in public relations. It is also used as part of a competitive analysis or in paid advertising campaigns. This indicates how much slice of the online pie your brand is taking part in, namely in volume and sentiment.
To cite an example, a business in Sydney would like to know how many people are talking about their brand online as compared to their competitors.
Improving one's share of voice is an ongoing goal that can be measured by benchmarking over time. Note that campaigns come and go, but your brand can potentially exist forever.
It is true that you won't be able to obtain the biggest share of voice all the time, unless you are the sole company catering to your field. You can, however, keep track of how it flows and ebbs over time, and to place close attention to these factors for whatever changes that may occur.
4.  Return on Investment
This is most applicable for companies with websites and/or e-commerce platforms. Social referral traffic and conversions are both tied to sales and marketing goals, which ultimately lead to major business goals.
To track these, a need for a publishing strategy that incorporates UTM tracking and a website analytics program such as Google Analytics or a built-in one such as that on an e-commerce platform like Shopify.
The relevance of this is to know where your traffic is coming from. Knowing what type of content that led to the traffic could help you get a better sense of why your audience decided to click on your link.
5.  Response Rate and Time
So far, we focused on the performance of your posts and social media accounts. But what about customer's experience with your brand? To add, what about your own performance?
Who's monitoring your social media manager and making sure they are doing their job well? Are your customers being heard and attended to in a reasonable amount of time?
This is where tracking response rate and response time come in. It is important to know how fast your team is responding to important messages and how many of them are being addressed.
If your social strategy is to respond to everything within a set time frame and the report says otherwise, then you'll immediately know which areas to work on. With these, you'll be able to see who's exceeding the response time and whose published posts are receiving the most replies.
The Importance of Metrics and Analytics
Today's consumers are now more knowledgeable than ever and have taken considerable control over their purchasing decisions. In this regard, the need for marketers to become more involved in every stage of the buyer's journey has become paramount for success.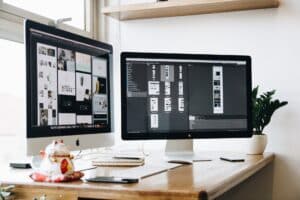 It is now of prime relevance for marketers to be able to prove the value of their spend, from awareness to revenue.
With metrics and analytics, marketers can now produce reports on ROI with confidence of their programs. Also, they can immediately identify which aspects of their marketing strategy would need improvements. In digital marketing, a data-driven marketing approach is a vital key to driving revenue growth.
When used properly on regular basis, metrics and analytics can impact a company's overall success tremendously – not discounting its marketing efforts, of course. Both metrics and analytics are essential for marketers since they will immediately know the results of their efforts, helps the business align their goals, and let you address stages of the sales funnel from top to bottom effectively.
Businesses today are using social media to improve their online presence. If you require help in creating a whole new level of engagement with your audience, our Social Media Marketing Experts at Accentuate Web Design and Marketing are here to support you for your social media marketing services needs.