As digital marketing have evolved, and continues to evolve to this day. One pertinent question that keeps coming up is "is email still important as far as marketing is concerned?"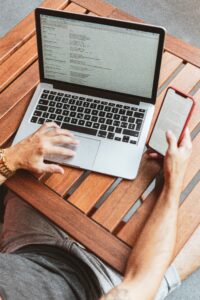 Without batting an eyelash, the one word answer is, yes. Though it's true that email marketing has been around for a long time, it has not remain stagnant and stayed the same as the emails of your mom and dad, or even perhaps your grandparents.
It has also evolved and changed, but it still is as effective and has even grown in popularity over the years. Needless to say, email marketing is more popular today than ever. If you are a marketer for a small or developing startup or business, you should not discount the power email can bring to your business.
By creating a strong email strategy, it can help you increase sales at an affordable cost. Much like any new platforms out there, email marketing give your business the ability to reach customers economically and easier than ever. 
Email Marketing is still relevant in 2022.
In the advent of online marketing, advertisers developed modern and novel approaches to reach customers online. Given the way people consume and interact with online content, it continues to evolve. Along with this, so do marketing techniques marketers use to reach them.
There are more channels than ever for getting your brand in front of potential customers today. There now exist approaches such as social media marketing, video campaigns, and SEO to increase traffic to your site. This has become a top agenda for many businesses looking to develop or improve their presence online.
Email marketing was the granddaddy and OG channel to reach audiences online, way before social media and Google Ads. By all appearances, email marketing is still a very viable strategy to deploy in 2022 and beyond.
Email marketing's record performance.
Digital marketing is a complicated industry that is filled with metrics and statistics that measures and assesses how well marketing campaigns perform.
But as far as financials is concerned, your company, at the end of the day, needs to know its marketing return on investment (ROI). You'd want to know how much you spent on a marketing campaign as opposed to how much you made from it.
Email marketing continues to outperform other forms of online marketing as far as ROI is concerned. Reportedly, ROI from email marketing is estimated to be at $36 for every $1, according to litmus.com. This is significantly higher than any other channels.
This trend will only continue. In the past year, even with the pandemic raging, engagement metrics for email marketing in Australia are up, with both click rates and open rates on the rise. Another plus factor is that email marketing works better in Australia than in any other region.
Check these figures:
Higher average open rates are pegged at 20.6% compared to 18% globally.

Click-through rates are at 3.1% compared to 2.6% globally.
They may seem like minor differences, but consider how many emails get sent, daily. Even a 0.5% difference can result in more significant click-throughs. Therefore, it is safe to say that email marketing is still an extremely valuable marketing strategy, and it's not going anywhere anytime soon.
Whatever services or products you may have to offer, you should have a place for effective emails in your marketing strategy. They remain as a direct method of reaching customers and also as a means in generating new leads.
Benefits of email marketing.
For purposes of brevity, we will not compare email marketing with social media marketing. But what we can guarantee you is that there are lots more general benefits of email over social media.
1.  Getting started is simple.
You don't need the help from a team of workers or from people with significant technical knowledge to get started with email. All it takes is some good advertising copy and a list of potential customers to reach.
You may take your emails to the next level by using stylish designs, colours, and logos. There are dedicated services out there that offer competitive monthly rates.
2.  Instant impact.
Emails travel as fast as your bandwidth allows. You can immediately start seeing results almost immediately upon pressing "send." When you run email campaigns that are set up with a time-sensitive offer, your drive might see some quick sales.
3.  Personalised and targeted content.
Email marketing allows you to send out personalised content. You can choose to segment your mailing list for a more accurate target based on several factors, such as:
Geography (location)

Age

Engagement level
Or you may just personalise your emails by including your contact's name. Targeted emails allows your marketing to match the right person with the right message.
4.  Increase site traffic.
Sending your customers with compelling content or offers would mean that they are more than likely to click through your website. Email marketing is a simple and cost-effective way of generating website traffic and to hopefully close a sale.
Just make sure that your emails contain a clear call to action to compel your email recipients to click through.
5.  Emails can easily be shared.
With a few clicks, your email recipient can forward your email to their friends, family, and associates. This in turn can organically produce additional sales and grows your mailing list at the same time.
6.  Drive sales.
Yes, you've read sales a number of times above. This is among the benefits listed above, plus other factors that lead to improve sales for your business.
Whether it's closing a small or large sale, due to insightful information provided in your marketing email, or an impulse buy when they see your offer and can't simply pass it up. Email marketing help in boosting revenue.
7.  You can collect feedback. 
Sending post-sale emails are a great way to discover how a customer's experience went with engaging with your company. Asking for feedback via surveys or other forms allows you to find areas where you might need to improve.
The exercise also drives your customers to engage and interact with your company, giving you a better chance in turning them into repeat customers.
8.  Easy to track performance.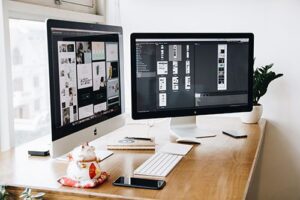 It doesn't require significant expertise to track your email marketing performance. There are various services out there that will allow you to track each aspect of your email delivery in real-time to measure:
Email Opens

Clicks

Conversion rates

Forwarded emails

Email Bounces

Subscriptions, and more
9.  Significant ROI.
We already mentioned it earlier, but it would be a disservice to move from email marketing when it is the marketing channel that can provide the highest ROI among any other online marketing strategy out there.
Getting an average of 36 times of what you invest only means email marketing should stay on as an integral part of any business' advertising and marketing strategy.
To sum it up.
Email marketing is here to stay and will remain relevant for many years to come. The good thing about it is, businesses can leverage this strategy to grow and nurture leads and drive more conversions with their customer base.
Maximise your email marketing with Accentuate Web Design and Marketing's Email Marketing Services. Our experienced team are Consumer Behaviour and Marketing Experts, which means for you that your email marketing campaigns will be designed to create maximum impact. Get in touch with us today.