If you have ever had talks about digital marketing, then you might have heard more than once, when the conversation shifts to the term, Search Engine Optimisation, or simply, SEO. You may have a pretty good idea that it is that important when it has a direct relation to search engines in particular.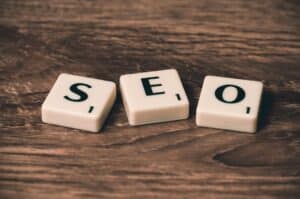 But what exactly is SEO? How can it help your business, and more importantly, why do you need it?
These are just some of the most frequent questions being asked of SEO experts and digital marketers inside and outside of marketing organisations. SEO, or Search Engine Optimisation, started in the early 1991, around the same time the world's first website was launched (http://info.cern.ch). Though "officially," the story of SEO began a bit later around 1995-1997, which we will touch base on after the most relevant topic of this piece.
Not long after the first website was launched, a lot of new websites began crowding the internet, so the need for structure and accessibility was called for. This became the beginning of the creation of the first search engine (Archie – short for "archived").
An SEO Strategy
The creation of an SEO strategy (also known as SEO approach) involves the process of planning and implementing steps that are designed to improve your organic search engine rankings.
Simply put, it is a process that you follow when your end goal is to acquire more organic traffic. With that said, let's look at some steps you can implement to ensure that your SEO is healthy and can work for you.
1.  Create and analyse your list of keywords.
The first step in any legit SEO strategy is to do keyword research and analysis. And it is one of the best ways to know what your target customers are searching for. Certain keywords have the power to control your rankings online. 
Google Suggest
Simply type your word/s into Google's search field/box and automatically, Google will start populating a list of suggestions for you. Yes, those word that appear underneath the search field make great keywords for SEO because they come straight from Google. This is also an indication that people are actually using them when they search online.
Do note that using longer keywords, also known as "long tail keywords," tend to be less competitive than "short tail" ones. This means that though long tail keywords provide a more precise and specific targeting, they deliver less traffic overall.
On the other hand, short tail keywords cast a wider net, and are often the first thing a user thinks of when looking for a product or a service. They can drive more traffic, but not necessarily many customers.
Regardless of which you choose to use, your primary focus should always be to give what your customers are looking for online. You'll need to learn when and how to use both if you want to stay a step ahead of Google.
If you want to check out the search volume and competition level for your search terms, you can use keyword tools such as: Semrush, Google Trends, Google Ads, Keyword Tool, etc.
2.  Backlink building.
The term "backlink" is also known as "inbound, incoming or one-way links" and refers to links that connect a webpage on one website to a page on another website. Major search engines (including Google) consider backlinks as "votes" for a specific page. Pages that have a high number of backlinks tend to score high in organic search engine rankings.
Simply put, the more "votes" you have, the higher your site will rank, not only in Google, but other search engines as well.
Building backlinks improve your online credibility since you are citing sources that are relevant to your area of expertise. Backlinking can potentially improve your SEO, but it has to be done with tact.
Though Google has made a lot of changes in its algorithm from way back, backlinks are still a key ranking signal and remain as one of their three most important search engine ranking factor. 
3.  Content creation.
Content creation is where your SEO really gets tested and if success can come into fruition. Your content is the gateway that you employ to directly communicate with both your existing and prospective customers.
This is where your keywords play an added role and help you in building authority, trust consistency, and engagement. Strong content balances the human aspect of any customer-driven business alongside data-driven analytics needed to optimise your digital presence.
Content is what you present to your audience that they can consume, whether they be:
Webpage text

Videos

Blogs

Social media posts

Infographics

Newsletters, or

Podcasts
Direct engagement with your current and potential customers with your content drives SEO, thus drives traffic.
Additionally, keep your content fresh. Google favours fresh content. If you have set up your website with SEO and has not done much since, chances are, you are hurting your rankings.
Often, the culprit/s are your old content (blogs and articles). Do an audit of your old content and give them a little TLC to freshen them up by: rearranging or re-write certain sections; optimise them by adding relevant keywords; update imagery; add new information.
Also, keep your content fresh by regularly posting new content. Search engines are always on the lookout for the most fresh and relevant pages. Furthermore, avoid duplicate content. Google will penalise you in search results. This also applies in the next section below.
4.  Inspect your meta tags.
A meta tag is a snippet of information describing the content within a specific page, and they are located at the top of each page on your website. Search engine spiders look for it when indexing the pages of a website.
It is therefore relevant to include keywords to explain what the page is to inform the spider where it should rank.
Nailing your meta tags helps in boosting user click-through rate, which in turn helps in boosting your ranking in search results. Do note that Google dislike duplicated meta tags. It confuses Google, and you'll end up having two different pages with 50% ranking power. Needless to say, your SEO will suffer.
Therefore, to keep your website healthy, make sure you have no meta tag duplication to stay on your A-game.
5.  Be on the lookout for broken links.
Don't you just hate it when you search for something and the first page you picked returned an 'error 404' message? You're not alone, 73% of people would naturally gravitate towards the next search result and abandon the site with an 'error 404'.
This not only hurts the all-important user experience, but websites with broken links will not rank favourably on search engines. 
So, to boost your SEO and keep your website healthy, dig out the offenders. If you do find issues, rectify them immediately by simply redirecting said pages to another internal URL.
6.  Link your social networks.
Having social media accounts is a must for businesses these days, if you don't have one, you should consider creating them. Once you do, insert links from your social accounts to your website to help in promoting traffic and increase your SEO.
The beauty is, it works both ways. You may also link your site to your social pages. But the general idea is to use social networking to direct traffic to your website. The more traffic your site gets, the more it will rank high in search engine results.
7.  Optimise for mobile.
Note that as of January 2022, 63% of all Google searches are now being done on mobile devices. So, if your site isn't configured and optimised properly for these users, it will impact your SEO ranking, diminish your traffic, and possibly hurt your bottom line.
8.  Observe your loading speed.
This should be the first item, but since you might be doing the rest first, it may or may not affect your loading speed once you've done one or more of the items above. Loading is a great factor for search engines because it frustrates users when it takes ages for a page to load.
Fact is, more than 50% of users will bounce right out of your site if your page took more than 3 seconds to load. Google now takes user experience quite seriously, so ensure your site loads as fast as it can be.
One option to check is to use Google's PageSpeed Insights. And if there are problems, the tool will give you pointers on how to improve. The best part is, it's totally free to use.
And as promised, let's have a look where all this supposedly began.
A Brief Colourful History of SEO
We can thank none other than Bob Heyman, the manager/promoter of world-renowned rock band Jefferson Starship, for giving birth to a new field. It would grow to what we know today as SEO, even before the inception of Google (1998). 
The story goes is that Heyman received an angry call from the band (while on the road), saying they couldn't find their webpage (they were on page 4). Fans have been writing passionately about "Jefferson Starship" that they surpassed the actual band page on SERPs.
What Heyman and his partner Leland Harden did was, they boosted the number of references to "Jefferson Starship" on the band's official page, resulting in it to catapult to the top of the rankings.
Back then, all it took was to put in inbound and outbound links, several references to their focus key phrase, and a working website. By the late 90s, these tactics were adapted by many tech pioneers and implemented them to see significant results.
In 1997, the Webstep Marketing Agency was known to be the first group to coin the phrase Search Engine Optimisation in their marketing materials. Although with further digging, you'll also find, John Audette, of Multimedia Marketing Group, was also using the term as early as February 15, 1997.
Although we may never know if this term origin story is more revisionist or fact, all available evidence clearly point to the term Search Engine Optimisation originated around 1997. Regardless of who actually was the first to use, or even coined the term, a whole new industry "officially" began.
What we do know for a fact is that, the World Wide Web was still pretty new, and ranking high on search engines back in 1997 was also a new concept. Additionally, it was totally directory-driven, as opposed to today's data-driven SEO.
Conclusion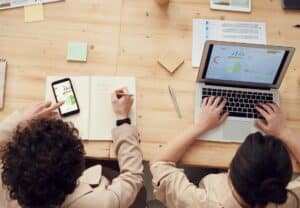 SEO and search engines have come a long way since the 1990s, and we've tackled only a few of these in this post. While search engines and SEO have since evolved tremendously over the years, SEO still remains vital.
If you'd like to learn more about our Search Engine Optimisation, please visit https://accentuate.com.au/search-engine-optimisation/. We also offer our services to optimise your site, done by our expert team of Google Marketing Certified experts.
Optimise, get found, and rank high.