SEO and local appeal are important to any business wanting to make its name known along the Gold Coast region. Having the ability to remain visible and interact with your immediate surrounding audience ensures that your band will become a recognisable part of the community. With the right approach to implementing optimisation, you can also ensure that anyone nearby will find you online immediately when searching for your services. From showing up on the Google Maps system to having your listing in the directory, being visible and aligned to your location can make a major difference to your business. Read on to learn more about these services and what they can do for you.
Reach Nearby Users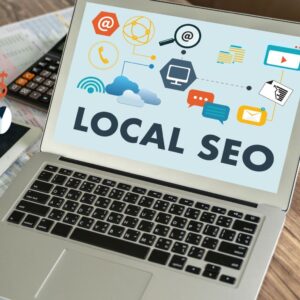 Reaching nearby users and potential customers is important to any new or established business. For those starting, grabbing the immediate attention of the most likely foot traffic is essential to the longevity of your business. When your regular base of clients and shoppers comes from the people in your area, you can drive more effective marketing and consumer campaigns. This visibility with consumers also helps to bolster new users' online profiles and increase engagement with people in your city.
Utilise Maps And Location
Maps is another important tool within the Google system that recommends millions of businesses daily to users. Whenever a potential customer searches for your products or services, the first thing to show up will be a map with several companies listed. With the right implementation and activation, you can ensure that you are correctly displayed in your location in these cases. Having this listing in order will let users know that your business is one of the closest to them and how to reach you directly. This is where users often go first, and with your name presented, you can increase the chances of your business being clicked on.
Increase Brand Recognition
Brand recognition is important if you want to succeed. You need to be a recognisable name in your industry, especially those who live closest to you, and having the same recognition online ensures people know who you are. When you can ensure your visibility online and a presence in your industry, you can ensure that your profiles and website are driving leads to your business in return. These digital platforms can drive your business and deliver a more engaged quince segment.
SEO and local engagement are essential to the success of your digital marketing online on the Gold Coast. These elements enhance your visibility and drive nearby users to your pages. Contact us today to find out more.