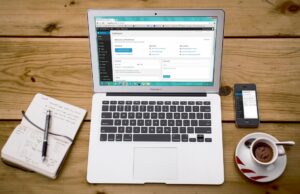 Online store owners can surely benefit from using a platform that is dedicated to their eCommerce marketing success. That is why, it is advantageous to explore the benefits of Klaviyo when it comes to email marketing.
You can actually do so much more than just create visually stunning email campaigns with Klaviyo. The fact is, any marketer worth his or her salt should see Klaviyo as an essential tool in their marketing arsenal.
What is Klaviyo?
Klaviyo is a powerful marketing platform. It's an easy-to-use, centralised and cloud-based marketing system. It allows eCommerce marketers to effectively and efficiently target, monitor, personalise, and optimise their marketing campaigns. This includes their email and Facebook marketing campaigns.
Klaviyo makes it easy to segment without a reliance on traditional methods or tools such as spreadsheets. It pulls data in from existing eCommerce platforms. This includes POS and other marketing software. It helps with streamlining your digital marketing process and stores relevant customer data in one place.
Other features that Klaviyo has includes:
Site tracking.
360 customer profiles.
Custom activity fields.
Drag-and-drop email designs.
ROI-based reporting.
1-click integrations.
With its powerful segmentation feature, it ensures that the right message would be delivered to the right audience at the right time. It eradicates guesswork from the equation and helps businesses target based on actual data.
This includes recent purchases, email history, website browsing tracking, and even pointers to what the audiences would actually want to receive.
Ways Klaviyo can Streamline Your Marketing Efforts.
1. Beginning or Improving Your Abandoned Cart Emails
It's not uncommon for sites to have a significant amount of shopping cart abandonment rate. It's also not uncommon for online shoppers to shop around before making a purchase, and your product is likely one of the choices.
It's either the customer has already bought from other vendors, or it can also be a sign that they are still undecided to commit to a sale. So if you are not sending out abandoned cart emails, why aren't you?
2. Welcome Campaign
Perhaps the best way to start a relationship with any new customer is to give them a warm welcome. Creating highly customised welcome email series to engage contacts is a breeze with Klaviyo's robust workflow features.
With Klaviyo, you can take your welcome email series to the next level and add dynamic content. You may even add or combine it with an SMS campaign. And you can do this from one location in Klaviyo.
3. Win-Back Campaigns
It's prudent to separate recent buyers from those who haven't converted or made a sale after a certain amount of time. If buyers have purchased before but haven't been back in a while, chances are they may have just forgotten about you.
It could also be possible that you might have some new products that they still know nothing about. It is also possible that they might think that the item they bought last year is really all you have to offer.
It only takes a few clicks to set up in Klaviyo, a purchase event or an automated win-back strategy to create a list based client completion event in a given time frame.
4. Page View Based Campaigns
The process is similar to how you would set up a purchase event for abandoned carts. A "page view" event sends emails to customers based on the products they have seen by browsing through your site. By marketing to your customers in this manner, it allows for the creation of email campaigns that are product specific.
5. Set Up Retargeting
The average Australian now spends 10 hours and 19 minutes each day on digital media and 1 hour 46 minutes per day on social media. With these figures, skipping retargeting could be a lost opportunity.
It would be less confusing than any forms of advertising, since you would be retargeting your own visitors. You already know the demographics you're after and already have the search phrases you're going after.
With Klaviyo, you can still get granular even though you're not doing similar targeting techniques when using Facebook or LinkedIn. Digital marketers can do product specific retargeting and include the image or images of the product or products a customer browsed or left in the cart in the advertising.
What's New with Klaviyo?
In 2021, Klaviyo introduced several updates to its package, making it more robust.
Improved product recommendations: equates to more clicks and sales for your business. Just because a shopper happens to stumble to your website, it doesn't automatically mean that they would find what they are looking for on their first visit.
For this reason, product recommendations are an effective way to personalise your marketing efforts while increasing your return on investment (ROI) and customer lifetime value (LTV).
However, product recommendations may make or break a sale. The best way to create relevant recommendations is to factor in the products that customers and prospects view and purchase, not only the ones you think they should buy.
Salesforce Commerce Clouds: The world's most recognised brands choose to build their online storefront with this feature by choice. They do so because of its speed, flexibility, and the ability to scale that Commerce Cloud offers.
But, marketers have found that connecting their usual marketing software to their Commerce Cloud store has not been as smooth as they'd like them to be.
Delivering the right message to the right customers at the right time using the right channels is the main mission of every marketer. It does take a lot of time and effort to do that effectively.
With Klaviyo's new integration with Salesforce Commerce Cloud, brands can finally deliver unique experiences to their customers based on their behavioural data. They can now do this in a much more efficient, simple, and faster way.
SMS Marketing: Email has been relied on by marketers for years due to its huge user base. Its massive ROI, stable costs, incredible speed, and its ability to own the relationship with customers instead of relying on third party channels or marketplaces.
The past few years have shown that SMS marketing is catching up and have been showing a positive trend on ROI. And since the feature is quite recent, not all marketers have adopted this channel yet.
Here are five reasons to consider using SMS marketing:
SMS Marketing creates better experiences for your customers.
Initiate faster communication with your customers using text messaging.
Combining SMS marketing with email makes for a dynamic marketing dynamo.
SMS marketing can help grow your customer base.
Those who have already adopted are seeing success with SMS marketing.
Conclusion.
If you are looking for the best marketing automation system, or just looking for a tool that may complement your existing Shopify store, Klaviyo can help you with all the features it has for you to launch and manage successful marketing campaigns.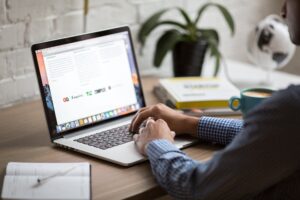 With today's marketing tools, it is now easier to get into the daily grind of marketing. Whether that may be a Tweet to send, an email to create, or now even an SMS, it's important to step back a bit. It pays to see the bigger picture, and identify what different marketing approaches you can take.
If you need help or need some instant advice with your digital marketing campaigns, we at Accentuate Web Design and Marketing are here to help local Australian businesses reach their digital marketing goals. Get in touch with us today.