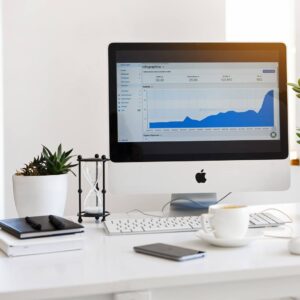 Your company page is a valuable channel to engage and communicate with your community. While it may be true that engagement on LinkedIn is done on a more personal level, you must not overlook the potential it can bring to your business.
LinkedIn is also a great avenue to build your brand. But to maximise the potential of this platform, you must understand how it works. What actions do you have to take to generate the best response? How can you use its various tools to garner the optimum effect?
One thing you have to make sure though is, your company page on LinkedIn should be optimised for engagement.
The Value of Your LinkedIn Company Page
Perhaps the main benefit of being on LinkedIn is that you can connect with all sorts of people. You will be able to connect with a beginner up to senior-level professionals and experts, or even with huge corporations.
Attracting the interest of top-level executives can achieve better results for your LinkedIn marketing campaign. You can achieve better results by using LinkedIn marketing plan models that can easily be found online.
A strong LinkedIn marketing approach is important to a B2B company's growth. But, unlike other social media platforms like Facebook and Instagram, LinkedIn does provide B2B advertisers with a plethora of prospective clients.
LinkedIn can show a significant number when it comes to B2B networking. However, leads just don't automatically fall on your lap, you work for them. LinkedIn is responsible for 97% of a business's social media leads, and they backed it up with stats detailed below:
91% of executives choose LinkedIn as their first choice of professionally relevant content.
There are 30 million companies with LinkedIn Company Pages.
Web traffic from social media accounts for 50% originating from LinkedIn.
80% of B2B leads sourced through social channels originate from LinkedIn.
This only means that LinkedIn is a crucial element to your business's B2B success. According to LinkedIn, companies that:
Company Pages and Showcase Pages get 30% more weekly views if they have complete information.
Those who post weekly get a lift in engagement with their content by as much as 2X.
Your LinkedIn page is a great way to generate leads. But bear in mind that with each social network, LinkedIn's audience on its platform is unique. This will require you to develop a strategy with a different approach that will vary on how you use other social media platforms.
Ten Steps to Maximise Your LinkedIn Company Page
If you are blanked out on how to maximise and make the most of your page, we've got tips for you that should help you make sure your LinkedIn page is ready to engage with its full potential.
A few tried-and-tested techniques make users stand out on LinkedIn. Ten of them are listed below.
1.   Make sure your profile information is accurate
As mentioned above, Company Pages and Showcase Pages with complete information get 30% more weekly views. So you see the importance of this first tip. LinkedIn profile and page content are searchable on the platform both by users within and outside the platform depending on the terms you use.
Making sure that information about your company is accurate and up-to-date is of prime importance. Ensure that your company's URL, phone number, and other pertinent information are well-filled in the various fields available.
2.     You should personalise your LinkedIn Page URL
All profiles and company pages on LinkedIn are given a standard-issue URL. However, you can create a custom link for both of them, and you should. Customising your LinkedIn page URL is a great way to spruce up your LinkedIn presence.
Keep in mind that one of LinkedIn's policies regarding changes made to public URLs is that you can only change the link once every 30 days. Any dropped or changed URL may be made available for others to use and claim after 365 days. However, this rule does not apply to your primary URL, since it contains your profile's unique identification number.
3.     Use current and updated images
Don't miss the opportunity to update your profile's background image frequently. Make this space your own. Customise your company page with the inclusion of a quality image of your company logo, a distinctive banner or a cover photo.
If you haven't done it yet, you can get creative and incorporate a call to action (CTA) into your banner image to engage visitors.
4.   Tell them about your specialities to feed LinkedIn's algorithm
Another opportunity to communicate your business's core strengths is the specialities section of your company's LinkedIn page.
Remember that the specialties you list on your LinkedIn page are also searchable. So, adding keywords to your specialties section will work to your advantage in directing the right traffic to your LinkedIn page. Adding specialities to your page can easily be done by selecting the 'Overview' tab in edit mode.
5.     Every character in your headline should count
Take note that your page headline is prime real estate. It is located immediately under your company's name. Each character you use under that name should count in communicating your brand message.
Use it to grab your reader's attention to make them stick around. Also note that LinkedIn profile headlines are only limited to 120 characters, so a bit of creativity is in order when crafting that headline.
Just make sure to test how your copy will look on a mobile device. Since it is a no-brainer that most people today access the web through their smartphones.
6.     Join communities and engage as a company
Following topic-based communities of the platform is a recent addition to LinkedIn's lineup of features. By selecting relevant hashtags, each business entity can have a choice of joining up to three communities.
Communities you follow enable you or your company to view and comment on any updates that are related to a hashtag. LinkedIn for its part will send you notifications when a topic is trending in your chosen community, so you may join in the conversation.
And though you may choose only three communities to join, you may change your choices at any given time. Feel free to try out a few hashtag categories to see which ones work best for you.
7.     Shine the light on your favourite groups.
LinkedIn groups are another available tool that is available to companies and individuals on the platform. Joining a group makes LinkedIn members visible to other people in that group. Doing so bypasses LinkedIn's limitations on seeing people who are outside their networks.
If your team members are active in a group owned by someone else, or your business owns a group, using LinkedIn's 'Featured Groups' section of your business profile will let other members know where they can connect with your people.
8.    Your page content should appeal to both humans and search
The chances of web searchers finding your LinkedIn page when researching brands on Google are heightened if you consider making your LinkedIn company page a central location where people can learn more about what your company does.
Create an overview alongside accompanying page content detailing the story of your business compellingly. Pay close attention to the first few lines of your company's overview. This content is important as this will be visible to users across various devices. Additionally, include relevant keywords to increase your page's search visibility.
9.     Showcase pages can help you appeal to market segments
Having a LinkedIn company page allows you to also create Showcase Pages, which you can use to highlight different aspects of your company culture and your brand. By using these speciality pages, you can curate content on a single topic. You can promote a product, highlight your team's accomplishments, or even create a learning centre.
By creating this type of niche content is another method to aid in getting your company discovered.
10. Always keep watch for new features
LinkedIn is always adding new features, and more features have been added at a faster pace in the last few months. Much like Google, LinkedIn has been experimenting with new features by introducing them and then later on removing them, such as" grow your page audience."
It is worth noting to keep an eye out for such features and or experiments as LinkedIn continues to search for new ways to support company-level engagement.
The Importance of LinkedIn Engagements
It's no secret that more than half of the world's population uses social media regularly. Over 4.1 billion individuals and companies use social media networks around the world.
This means that social media platforms offer huge opportunities for those seeking to grow their profiles or their businesses. This also means that these platforms are the most competitive places on the face of the earth.
LinkedIn's statistics show that 79% of B2B marketers agree that social media is an effective marketing channel. And that 80% of B2BN leads came via these platforms, with 46% of website traffic coming directly from LinkedIn.
With these figures, it cannot be disputed that LinkedIn is the most popular social networking site as of this writing. This means that if you are one of those who have a B2B business or serve other professionals in a specific industry, LinkedIn is the ideal platform to grow your business.
As early as 4 years back, LinkedIn was considered negligible. It might have had half a billion users, but only half of those users are active at least monthly. Beginning on November 13, 2018, membership grew at an astonishing rate, with more than 2 new members per second.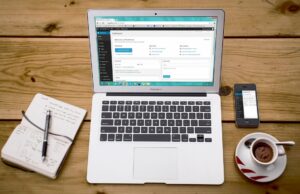 In Conclusion
With LinkedIn's continuous growth, it will likely become (if not already), to become an influential platform as the world moves toward a new period of economic rebuilding beyond the COVID-19 pandemic.
Businesses that go on board now can reap new opportunities. Those who build their platform presence now on LinkedIn will stand a better chance of capitalising on this and exploiting their potential to the maximum on the platform.
With your company website and social media optimised by our Social Media Marketing Experts, you'll be ready to begin publishing updates, following and commenting on others' posts and analysing the outcomes of your efforts with new leads.