ProFlo Performance build big horsepower custom engines and cars for race, street and elite show.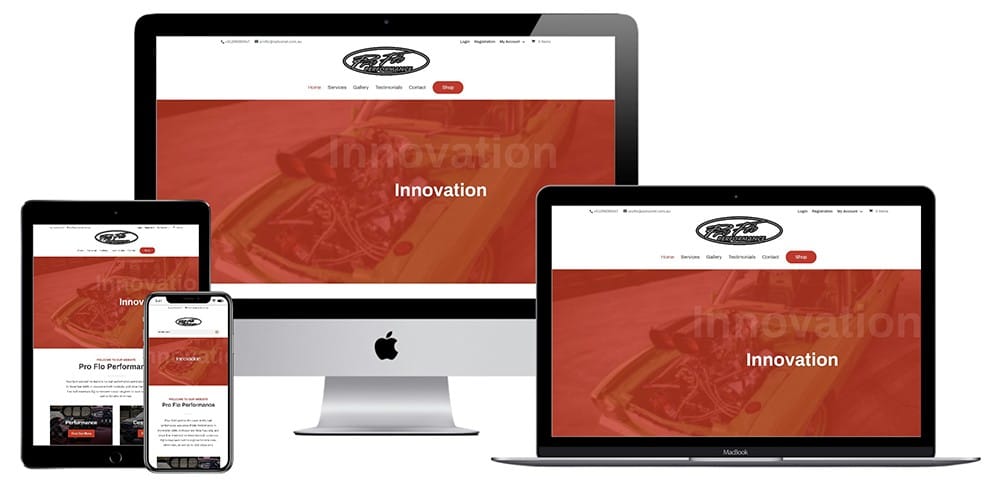 The Challenge
Project Brief
Lisa from ProFlo Performance engaged us to create an easy to use ecommerce site that would allow their custom automotive workshop to sell products online and advertise their quality services. Our team created a compelling site, while working within the clients current branding, to ensure they have a quality WordPress eCommerce shop for their customers to buy from.
ProFlo's previous website from another supplier had be reported in the search engines as it had been hacked, we have also assisted during this time in ensuring that all search engines and security softwares have had those security flags removed post launch of the new website.
Custom Web Design
eCommerce Setup
Branding Design
Copywriting
Web Hosting