Famous video game Designer Al Lowe (Creator of Leisure Suit Larry) presents his new Humor Website.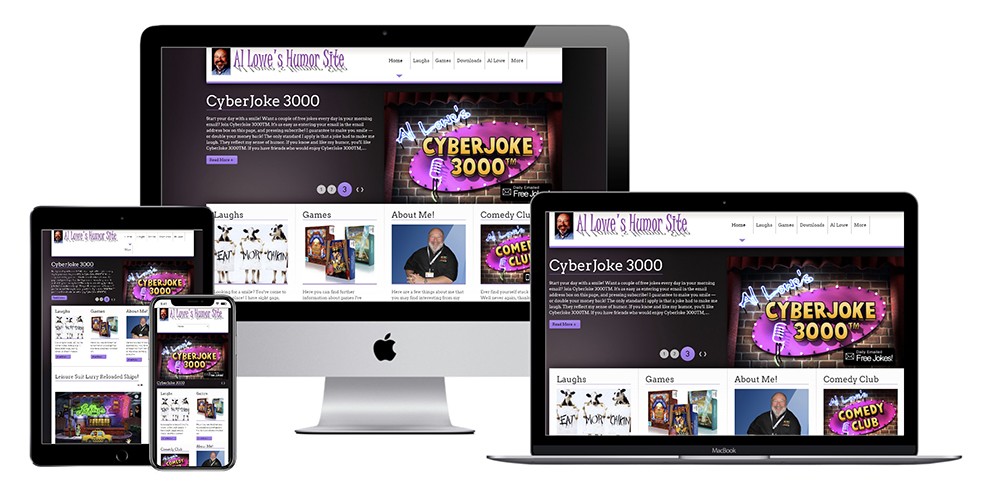 The Challenge
Project Brief
In 2014 we began conversations with famous video game developer, Al Lowe, in regards to helping him update his website making it mobile responsive and to improve is visual appearance. Containing hundreds of pages of amazing content we lovingly rebuilt this treasure trove of gaming history for all to enjoy. We rebuild his famous joke indexer "Cyberjoke 2000" and even added a hidden "where's wally' style game into the site as a tribute to a classic game 'Leisure Suit Larry, Love for Sail'. See if you can find him and give him a click!
Al left us with a wonderful video testimonial, and to this day we still help him where needed with any web requirements.
Custom Web Design
Branding Design
Copywriting
Custom Development
Custom Cyber Joke & Image Search
Client Testimonial


Al Lowe
Accentuate IT brought my site into the current century, it now works great, and looks even better, contact them today, you'll thank me.