The Pinot Club features two high quality, great value and unique Pinot Noir wines each month, delivered to your door. Membership is free, so join up now!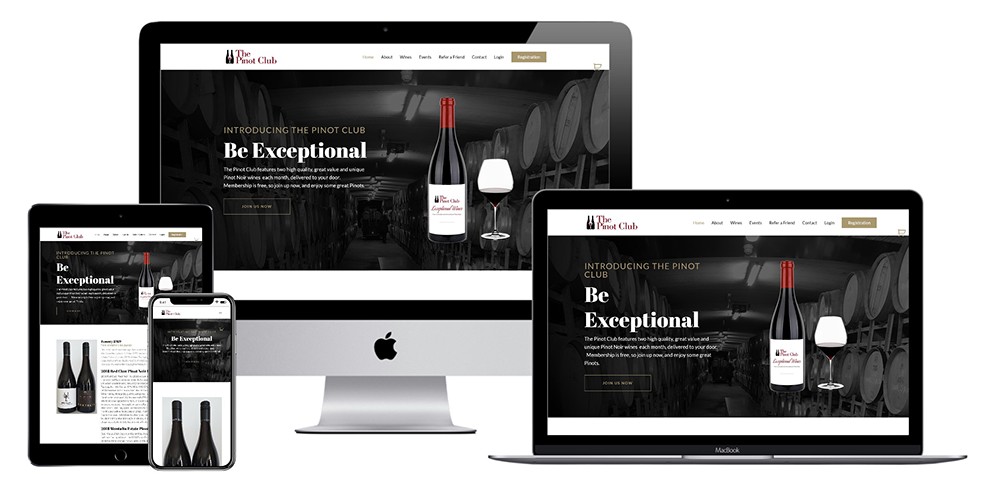 The Challenge
Project Brief
The Pinot Club is a fantastic new subscription based service that delivers hand picked Pinot Noir to your door each month. The owner came to us with a refreshing idea of a special type of opt out subscription that would allow for customers to only get charged if they had not opted out for the current months offer.
Our programming, design and development team's put their heads together to develop a customise solution that would work exactly as the client has instructed, wrapping it all in a premium design package. This company has seen every success since its launch, and is now looking to offer a wine shop on top of its existing subscription system!
Custom Web Design
eCommerce Setup
Social Media Setup
Marketing Strategy
Branding Design
Logo Design
Copywriting
Email Services
Web Hosting
Custom Development
Subscription System & Dashboard