Ram Care is a Family Owned Aged Care service, dedicated to caring for you and your family.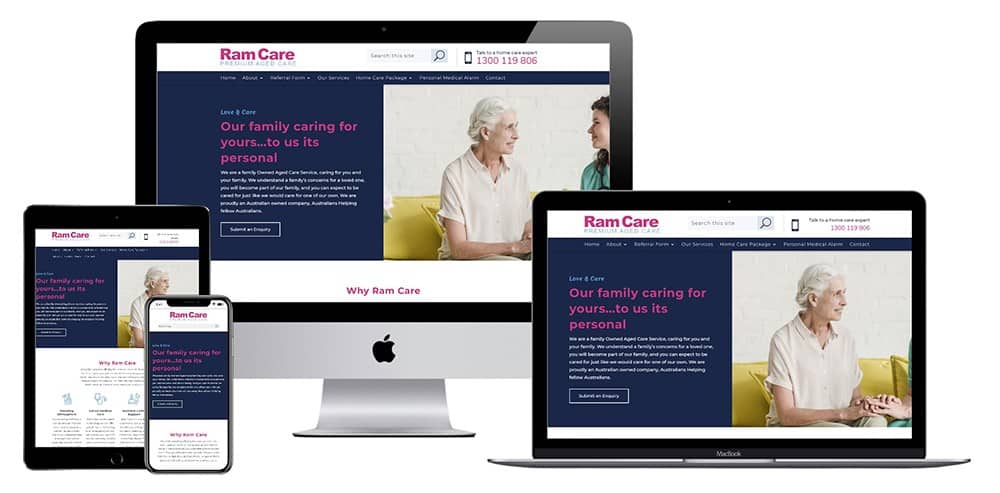 The Challenge
Project Brief
Ram Care supply aged care support services throughout Australia. Our teams were required to create a website that was very informative, while showcasing the clients wide range of premium aged care services.
The challenge for our team here was to utilise a large array of information, ensuring it was presented in an easy to digest way, making it simple for you to find the information you need.
eCommerce Setup
Social Media Setup
Branding Design
Copywriting
Web Hosting