Mallee Bull Eyewear's objective is to provide an unparalleled level of comfort and safety to its customers that also require prescription eyewear.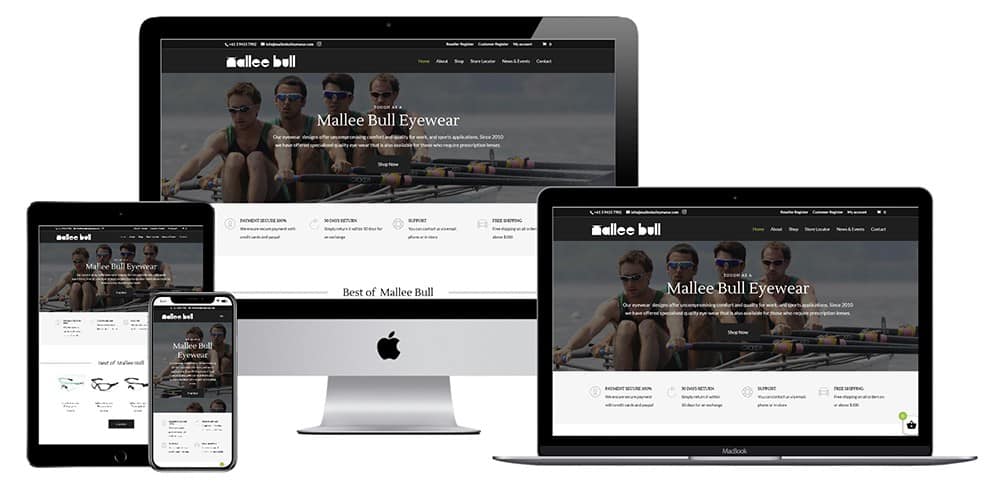 The Challenge
Project Brief
Mallee Bull Eyewear offer quality Sunglasses and Protective Eyewear that have options to order online for prescription lenses fitted. Our team were required during this website build to create a complex ordering system that would allow any user to enter their prescription details, and in turn, order a set of glasses that are customised for that wearers eyes.
We used our standard eCommerce package, and customised the ordering process to ensure users would be able to easily enter their details into the site directly off their prescription. From there, we implemented a Wholesale/Reseller application process so there reseller companies can also purchase on the site at wholesale rates.
Custom Web Design
eCommerce Setup
Branding Design
Copywriting
Web Hosting
Custom Development