Academy of Fitness and High Performance offer fitness industry recognised accredited courses.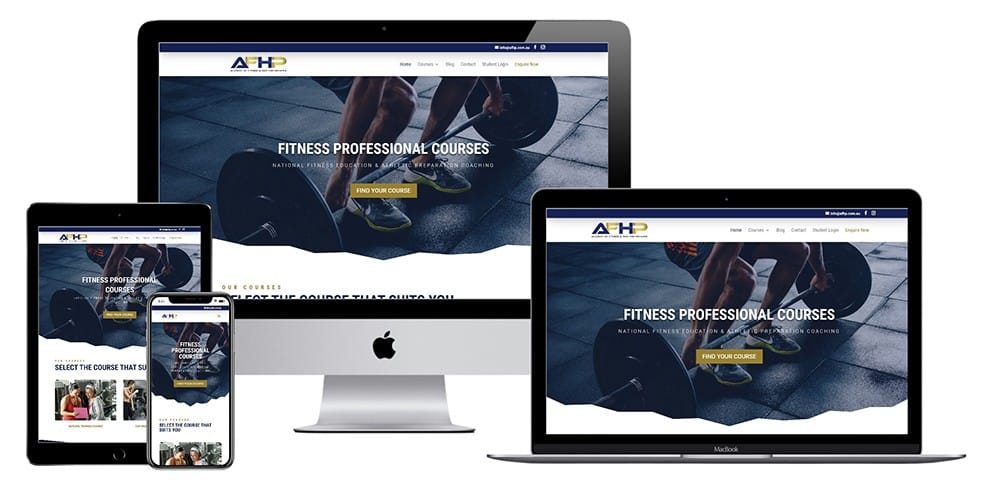 The Challenge
Project Brief
The Academy of Fitness & High Performance offers comprehensive certified courses in everything from fitness, training to first aid and more! Our challenge was to create a website that seamlessly ties into their booking and education management system, while offering an easy to use website that encourages registration.
The team at AFHP were very happy with the implementation of their new site, and its professional appearance, combined with our ongoing quality support.
Custom Web Design
Branding Design
Copywriting
Web Hosting
Custom Development