Rail Construction and Infrastructure Maintenance, providing qualified and experienced Labour, Engineers, Supervisors, Superintendents and Project Management support.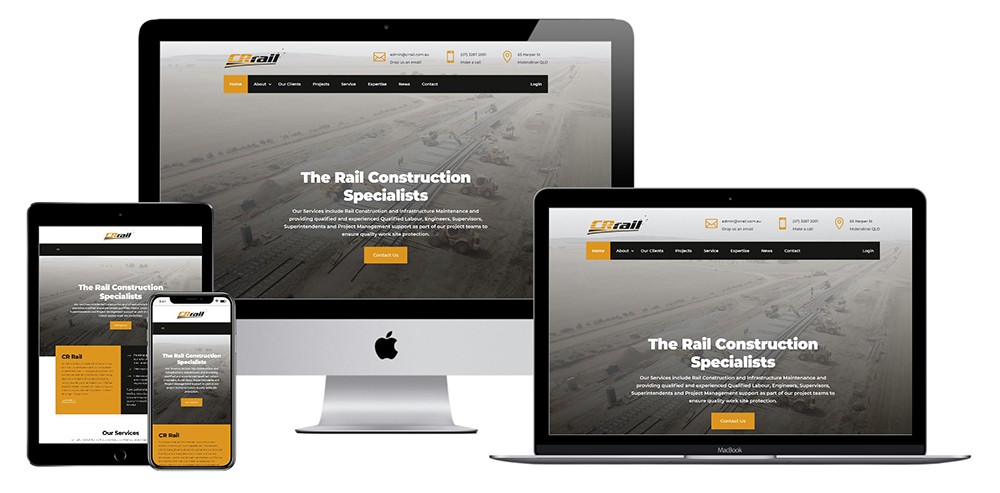 The Challenge
Project Brief
CR Rail is a construction company helping government and large industry with all facts of rail projects. Our clients main objective of the new site was to continue to appeal to their Tier 1 clients, allowing them to close and continue to hold large construction projects in their industry.
Our team worked closely with the team at CR Rail to ensure these objectives were achieved and that the website accurately portrayed their company's professionalism and ability to handle projects of any scale.
Custom Web Design
Branding Design
Copywriting
Web Hosting