Top 5 Mistakes You're Making In Your Overall Digital Marketing Strategy
Digital marketing is moving fast, and it doesn't look like it's about to stop anytime soon. The internet offers you opportunities to reach out to your customers and help influence their purchasing attitude. With this movement, you need to look forward while focusing less on the past. However, if you want to pave a path for your future success, you need to be aware and understand your mistakes of the past. To pull off an excellent digital marketing strategy, you should never leave room for error. Gladly, we've narrowed down the top mistakes you could be making in your overall digital marketing strategy.
1.  Not Working on a Target Market
You won't be able to send your message to person A if you've been making it for, and sending it to, person B.
The Solution: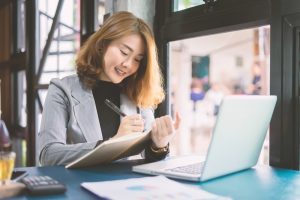 Make a list of your current and past customers –List down every client that you've worked with before, and separate clients that you've turned into leads, and those you haven't.
Choose at least one group of people that you can focus on – If you've chosen where to focus on, you can create strategies targeting them that will help reel these people in.
List down what you know about this group of people – Knowing what your audience wants, and needs and how you can provide for these will help you figure out what the next steps you should take.
2.  Not Taking Advantage of Social Media
At this time and age where people use likes and shares on social media platforms as a form of validity, marketers focus on it too much and forget about the turnovers, which is more important.
The Solution:
Put yourself in your followers' minds – You shouldn't decide for your followers; they should decide for you. Put yourself in their shoes, think like them and choose like them.
Ask yourself, "Would they like my post(s)?" – If customers don't like your content, ultimately, they won't bother purchasing what your content is selling.
How can I reach out to more people? If your budget allows it, purchase ads on social media platforms and work with influencers, both of which will help you reach out to audiences that you may not have reached before.
3. Not Taking Care of Your Site
If your website is outdated, customers will think that you can't keep up with the times. Thus, they'd end up going to your competitors who can.
The Solution:
Redesign at least once every 2-3 years – Spice up things a little bit; change your interface or add up new images or videos to your site. If you have trouble being innovative with your web design, you can always work with professionals in the field.
Add something new every once in a while – You could add a call-to-action button or a signup form; these will help encourage your audience to communicate more with you.
Post content regularly – You should post new content 2-3 times a week, which will make you relevant and consistent in the eyes of your audience.
4. Not Going Mobile
A lot of your customers are using their mobile gadgets when they're searching for answers. This is why search engines downrank websites that aren't mobile-friendly.
The Solution:
Use a responsive design – Make your site viewable on different mobile gadgets; the images and layouts should be flexible. A responsive design can do this.
Make your fonts and buttons readable – Your fonts should be 14 pixels and your buttons should be 44 pixels at least.
Have high-resolution images – Images with high resolution help improve the user experience of your audiences.
5. Not Re-purposing Your Content
To keep up with your competitors, you need to regularly post content because if you can't, you'll get left behind.
The Solution: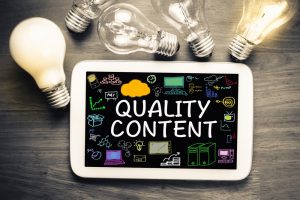 Renew the old – Repack your old blog posts, and turn them into webinars or web tutorials.
Present them in a new light – Turn your content into a web presentation, and add charts and graphs.
Use your content to answer forum questions – Find questions on sites such as Quora and use your old content to answer these questions.
Overall
It won't be easy to stay on top of all the things that go on your site. Having a lot of things that you need to do, you can't entirely avoid making a mistake or two. However, if you want to ensure your digital marketing strategy's success, you need to avoid making mistakes that may cost you dearly. Knowing which errors you should look out for will help you save time, money, and effort. Remember to avoid the mistakes listed and apply all the solutions, and you'll be on your way to coming up with the best digital marketing strategy there is. You may click here to get in touch with a service that can help you achieve your needs.
Melissa Turner
Melissa Turner is an aspiring web designer who has been working hard on developing her skills. She enjoys creating websites and in her spare time, she loves to walk along the beach with her dog. She's currently working on her next big piece.