The COVID-19 began to spread across the globe at the beginning of 2020, and became a full-fledged pandemic a few months after. We all felt the enormity of its impact on our communities and regions.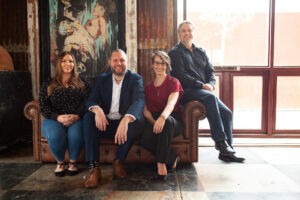 Queensland, became the destination of choice, with surfing communities on the Gold Coast and Sunshine Coast. Sydney and Melbourne, on the other hand, lost the most inhabitants across the country. The main reason of course of the migration was the COVID-19 pandemic. Moving to a town with fewer people meant a lower risk of transmission. Additionally, moving also afforded flexible working arrangements that came with it.
Now, with the pandemic slowly inching its way to endemic/post-pandemic levels, businesses in the Gold Coast are beginning to come alive again. Based on the City of Gold Coast's recent Economic Outlook report, the Gold Coast is leading the post-pandemic recovery in Queensland – and we couldn't be more excited about this.
The Gold Coast's diversifying economy in productive industries, technology sectors, as well as maturing professional services strengthened its economic base. With restrictions relaxed, the economy is further turbocharged by the hospitality, tourism, education, and service exports. 
With the pandemic raging around the world, Accentuate Web Design and Marketing soldiered on to provide local Australian Businesses in building websites and supporting them in their digital marketing goals. The pandemic caused a lot of local businesses to rethink their strategies, with many shifting their businesses to operate online.
The good news for us is that we were not hampered by the pandemic, since our team of experts operate remotely. Accentuate Web Design and Marketing can boast that we have mastered work from home set-ups even before businesses adapted to the new norm, and we've been advising businesses on this for years.
Our team at Accentuate Web Design and Marketing was lucky to have no such challenges and adjustments to make during the pandemic. Our entire team has been functioning effectively and efficiently with a work from home set-up, and our automation processes, were already in place long before the advent of the global pandemic.
Having a Remote Team
Flexible working, remote working and remote or virtual teams are hot topics since the start of the pandemic. Many companies have implemented novel working practices such as remote work in an effort to keep productivity up and maintain a competitive edge.
There are businesses who took the hybrid approach, with mandatory office days. As a remote work company (even before the pandemic), our team are seasoned remote workers working outside the traditional office environment, usually from home. 
For businesses who are fully-remote, such as us here at Accentuate, we have no physical office space, except an allocated co-working space on the Gold Coast, and of course our individual spaces at home.
More and more companies are offering location-independence to their employees, and it's a common thing that employees are coming to expect. However, there are still a lot of misconceptions surrounding remote work. As leaders in the world of remote work, we know that many of these misconceptions are simply not true. With enough education, support, automation, and resources, almost any organisation can implement this flexible work concept successfully.
Employees that work remotely are less prone to distractions. This is supported by a study featured in the Harvard Business Review, wherein it showed workers working remotely completed nearly an extra day's worth of work each week. This translates to better work from the employee, which in turn results in greater returns for your company.
Even though our valued team are not physically "in the office," their individual expertise and commitment to meet deadlines and produce great work. Because they are location-independent, they are inspired by their environment, adding to their happiness and work contentment, which in turn contributes to an improved bottom-line.   
A remote employee places an emphasis on efficiency, so they spend less time on redundant communication and more on getting the job done.
Working remotely also saves a company money. On top of increased productivity and better work, your company can reap the rewards of decreased overhead costs.
Although some companies will need to provide remote workers with equipment and proprietary technology, they will still see a significant reduction in their overhead cost for line items such as office space rent, furniture and other utilities, not to mention the reduced environmental impact.
While some may worry that remote workers inhibit employees from becoming integrated in the company culture, the opposite is often true. Our team at Accentuate tends to reach out proactively and build relationships with their coworkers and management. And it can work for your company too.
Companies who foster close connections between employees can schedule video calls to get to know each other to discuss weekly priorities. It also provides an opportunity for non-work-related conversation that one won't get from regular phone calls or back and forth communication via email. Additionally, video collaboration fosters better teamwork.
The ability to balance work and home life is a key factor in employee loyalty. Incentives like these are not only viewed positively by employees, but also provide an incentive for them to prove their value to the company. Our commitment to talent retention is nothing to be sneezed at, at Accentuate.
Supporting Local Businesses
Accentuate has an experienced team that works with major and advanced website builders. As a professional web design and digital marketing company, we have the skills, solutions, resources, and expertise you need.
Small business owners value relationships they have with all of their customers. These businesses rely on regular as well as sporadic customers not only to gain profit, but to help them spread the word to others about their businesses.
As part of our pre-development process, we will discuss design ideas, ecommerce plans, and other aspects of your site with you. Our team and industry partners provide you with access to a vast network of services, resources, and technology, as well as custom web design on the Gold Coast. At Accentuate, we aim to provide real-world results for our clients through responsive web design and development.
Providing support to small businesses also contributes to the local economy. These small businesses help to create and sustain jobs and keep their area of operation vibrant.
Supporting the Community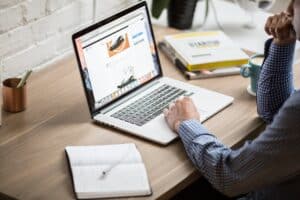 The support of the community means a great deal to business owners and also to us here at Accentuate. Small and big Australian businesses typically enjoy returning the favour by participating in fundraisers and holding special events to show their appreciation.
Every year, we and our team at Accentuate donates to local charities in the name of our clients. Coming together to spend your money at a local business shows that you appreciate the things they're doing for your community and the services that they provide.
Buying from and owning a small business requires the support of the community. Every purchase made from these companies helps the owner provide wages for their workers, keep the lights on, and put food on the table for their families.
Conclusion
At Accentuate Web Design and Marketing, our Gold Coast web designers and optimisation specialists can help you develop solutions to help boost your revenue, by generating leads for your business.
Additionally, our team can help with logo design, branding, and social media management. Wouldn't it be a dream to come and work with a team who lives, breathes and loves the Gold Coast as much as you do?