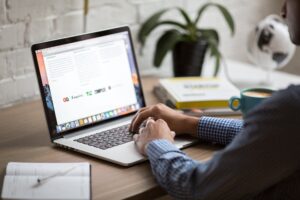 If you are planning to decide between Wix vs WordPress to build a website, then you might be in for a pickle. Both are the two most popular website solutions available. Currently, Wix has 4.5 million plus users, while WordPress has over 28 million plus users.
Though both are popular website solutions, the key difference between them is that WordPress is an open-source content management system (CMS) and not hosted. It is also more scalable, but more technical know-how is required.
Wix on the other hand is a website builder and a hosted solution. And being a website builder, it is easier to use and offers a lot of technical support.
Understanding their difference is critical in deciding which of the two to use in building your website. Perhaps one important factor that could affect your decision when choosing between Wix vs WordPress is which one is better for SEO.
What is Wix?
Wix is a hosted website builder that runs in the cloud. This means that there is no software needed for you to install to use the program. Wix allows a user to design and build a website even without the knowledge of how to code.
All that is needed is an internet connection and a web browser to build your own website or online store. Wix allows its users to create their own websites by employing a simple drag-and-drop user interface.
Simply put, Wix is an all-in-one platform that you can use to build a website from scratch, on your own, and with no coding skills required. Wix is ideal for beginners, with 24/7 customer support.
What is WordPress?
WordPress is a free, open-source website creation platform. It's also a versatile content management system (CMS) that is written in PHP that uses a MySQL database.
WordPress is a popular website platform used by a lot of large and small websites. It has been designed with usability and flexibility in mind. WordPress powers both the frontend and backend of a website.
WordPress has two versions that you have to consider:
Provided of course that you already acquired hosting for somewhere else so that your website has a place to live. WordPress is open-source, which means that the code behind it is openly available and can easily be customised or modified.
Hosted WordPress. It is available at wordpress.com that operates as a software as a service (SaaS) tool for building and maintaining websites. It started its life as primarily a blogging service, and has now evolved into a fully-fledged website builder.
In a nutshell, WordPress is an open-source software used for building websites. It does require it to be installed on a web server before it can be used. After which, you can then use it to create content pages and manage them easily. WordPress also has provisions to install themes, which are ready-made designs you can use in designing your websites.
What Are Their Differences?
For starters, Wix is easy to use with flexible designs. It is ideal for portfolio-type of websites. The catch is, it isn't recommended building a large site with too many pages, as the editor tends to become slow.
Wix and WordPress differ in their technical approach. Wix does include hosting and tech support in its packages. WordPress on the other hand is an open-source platform and requires you to take care of it all yourself, including any technical issues such as finding a web host and installing it on your own webspace.
Lately, though, Wix has been trying to creep into WordPress's territory in its attempt to establish itself as a performance-focused website builder. It introduced features such as CMS-like dynamic pages, and advanced development tools such as Wix Editor X and Wix Velo.
WordPress, however, is still by far the more powerful platform between the two.
Which One Is Better for SEO?
WordPress' market dominance began to diminish a bit when new website builders began hitting the scene. These new competitors began increasing the stakes with new user-friendly interfaces with powerful website features.
One of the first widely used website solutions, WordPress' basic functionality is free, though payments will be required for modern site function plugins. Plugins provide the functionality needed to perform all types of tasks, they are also the way how you can gain access to SEO tools.
Wix began as one of the easiest platforms to build a modern-looking website. But, experienced users with more technical know-how tend to shy away from it because they want to maintain complete control over their site.
However, things are beginning to change since Wix has been adding new functionalities like crazy. Some of its most recent additions are focused on SEO tools. Some of its new features include:
The ability to modify default URL structure, subdirectory names customisation, edit, remove or add a prefix to URLs. Or even create a completely flat URL structure.
Sitemap automatic updates via 301 redirects and by updating canonical and other relevant meta tags.
Bot Traffic Overtime visualisation of log files, Bot Traffic by Page, and Response Status Over Time reports.
SEO professionals would most likely say that their favourite platform is whatever one they've used the most. Wix, in its favour, has made significant improvements to its solution. Wix made do of the old complaints like lack of control, now they do not apply as much. Now, Wix is on par with WordPress when it comes to performing basic SEO optimisations.
Now here is the gist, if your SEO requirements are minimal, and you require an easy-to-use website builder, then Wix is your best choice.
Advanced users on the other hand seek the best with scalability and customisation, including plans to use SEO for the long haul, WordPress wins.
Which One Should You Choose?
Though both have their advantages, WordPress is still far superior to Wix for any kind of website. Though it may be true that Wix offers an easy-to-use website builder, WordPress can accomplish a lot more over the long run.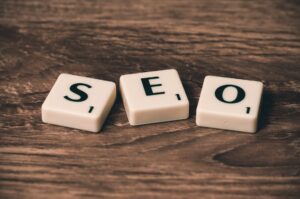 Another factor to consider is that though Wix has free plans, it might just be more expensive in the long run. Even with its new functions, it is still limited in terms of functionality as compared to WordPress, such as fewer design choices and third-party integrations.
In a nutshell, Wix is a beginner's dream, WordPress is for the more experienced.
Speaking of experience, years of it have allowed us at Accentuate IT to refine our custom web design process. It allows us to offer affordable web design quotes on all our web design services. Our web design solutions can help you generate leads and sales for your business. Check us out and get instant website design quotes.