Boutique Limousine company offering quality limousine hire services for any special occasion.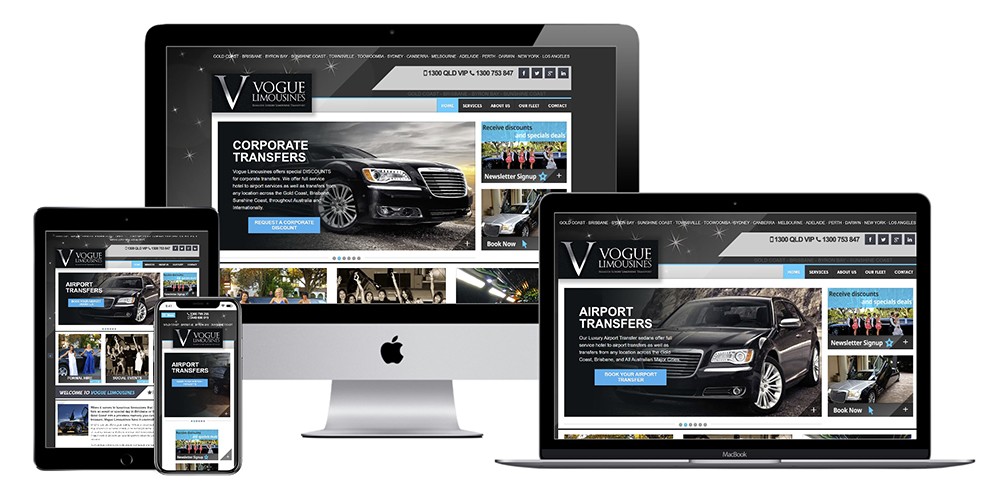 The Challenge
Project Brief
Vogue Limousines was one of our earliest web developments and is still standing the test of time today. Way back in 2012 Neil from Vogue Limousines engaged us for a full website build, including ongoing Search Engine Optimisation services.
Vogue has kept us onboard through ownership changes and this website has continued to go strong over an extended period of time, a true testament to our development ability and our commitment to long standing customer relationships.
Custom Web Design
Social Media Setup
Marketing Strategy
Copywriting