The Missing Link is a full-service business consultative and analysis firm that is able to provide a third party perspective on what is preventing entities from reaching their true potential.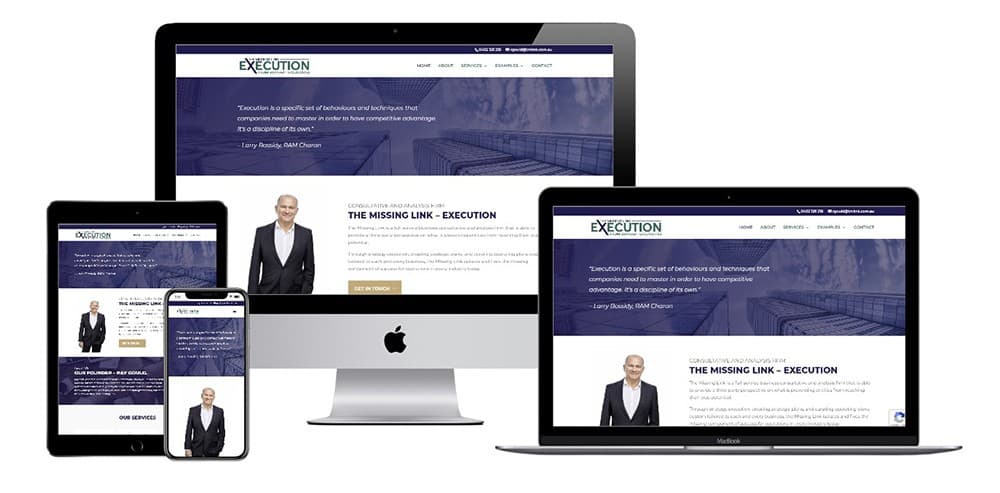 The Challenge
Project Brief
The Missing Link is a Business Consulting Firm offering business consultative and analysis to help business reach their full potential. Our teams goal was to offer a personal touch to this site, ensuring that the owner operator Ray was professional represented as to appeal to his Tier 1 clients.
During this design Ray got some personal professional photography to fit in line with our branded website recommendations, all working in cohesion with his existing logo design.
Custom Web Design
Branding Design
Copywriting
Web Hosting