Settlement Finance offers fast quality pre-settlement process, Why wait for weeks or even months to receive a settlement that you are entitled to.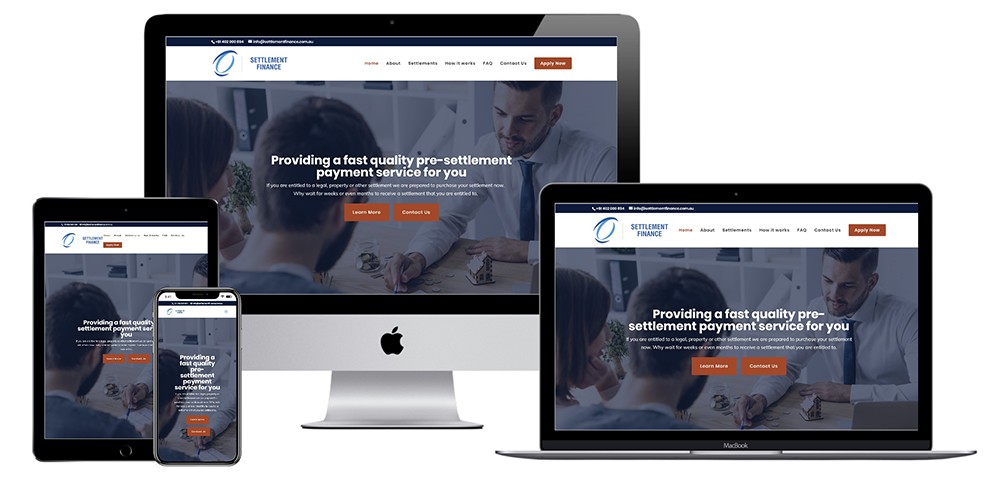 The Challenge
Project Brief
Settlement Finance offer pre-settlement payment options for those in need. Our teams challenge in this project was to create a simple and easy to understand site, which would be targeted specifically at the relevant industry professionals that would utilise the service.
Our team worked closely with the client and their board in order to ensure the site achieved the required outcomes while ensuring it was within their advised regulatory guidelines.
Custom Web Design
Branding Design
Copywriting
Web Hosting