King Sound Studios is a recording studio in Sydney, Australia. We specialize in music production, voice recording, and sound recording.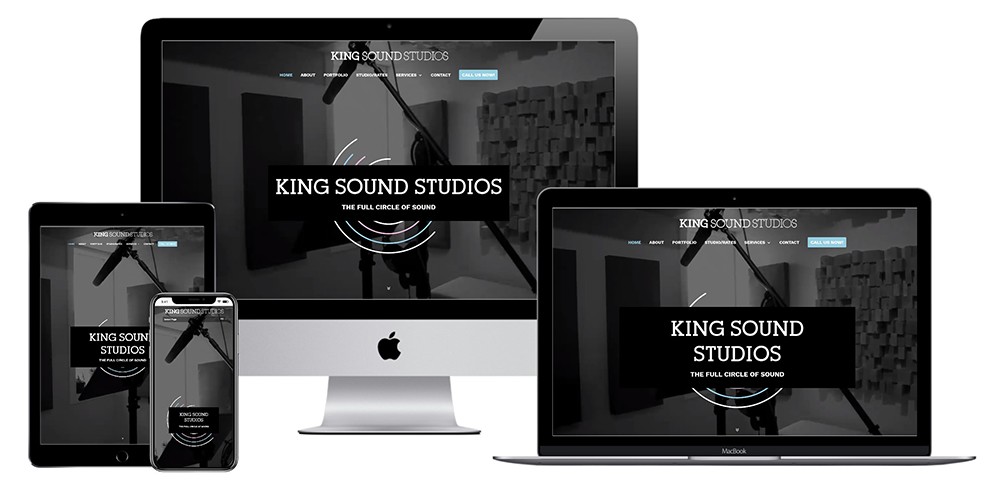 The Challenge
Project Brief
King Sound Studios is a premium sound studio located in Sydney, also offering video and audio production services. Our teams jobs was to follow the clients request for something a bit more dynamic, offering subtle branded animations, including custom video, and a sleek professional design, while ensuring these elements would not negatively impact the pages load or usability.
Our team used custom CSS animations and custom edited the clients video to ensure a seamless end result that has so far exceeded all expectations.
Custom Web Design
Branding Design
Copywriting
Web Hosting
Custom Development
Simple Animations & Video