CCD Networking supply products for large networking infrastructure providers.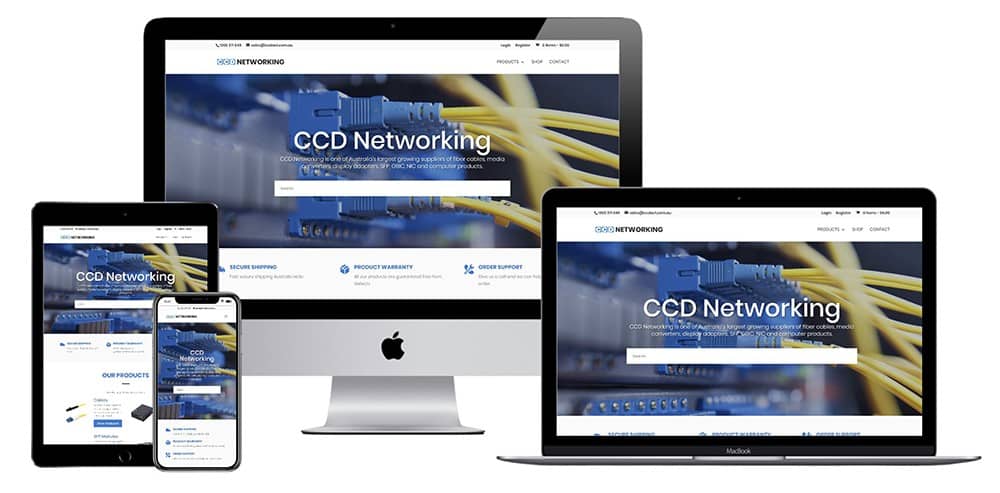 The Challenge
Project Brief
CCD Networking is a distributor of networking components that works providing infrastructure components for corporate and defence service providers. This website is a large eCommerce system comprising of hundreds of products, and our goal here was to make it easy and simple to order and find components, there was a lot of work refining the interface and search to make this process as simple as possible..
The results speak for themselves when reviewing the CCD Networking website, it offers a sleek easy to user interface that allow for quick and seamless ordering.
Custom Web Design
eCommerce Setup
Copywriting
Web Hosting
Custom Development