Barbara Cherry Foundation
The Barbara Cherry Foundation is a Not For Profit organisation chaired by her husband, John Cherry and supported by two Directors and volunteers.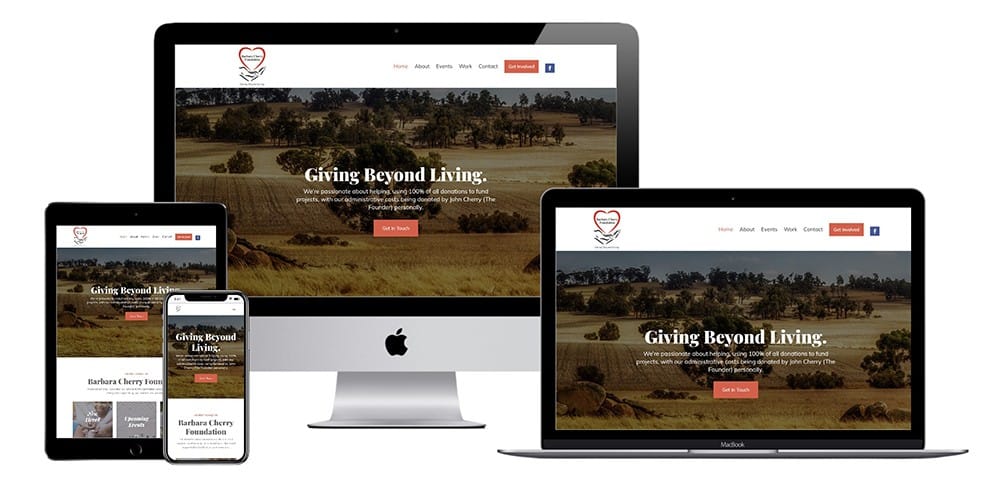 The Challenge
Project Brief
The Barbara Cherry Foundation is a not for profit organisation started by John Cherry, in memory of his wife Barbara. This organisation has been setup to help struggling Australians, often in remote areas. Our teams goal was to provide a portal for both donation or volunteer enquries to come through that would work alongside their ongoing social media promotion.
The team setup a website that would fulfil their NFP status requirements, while also ensuring it was a showcase for the events upcoming and projects they have completed in the past.
Custom Web Design
Social Media Setup
Marketing Strategy
Branding Design
Copywriting
Email Services
Web Hosting