Arc Building Company and Arc Maintenance Services have a strong quality focus that shows up in their workmanship and service.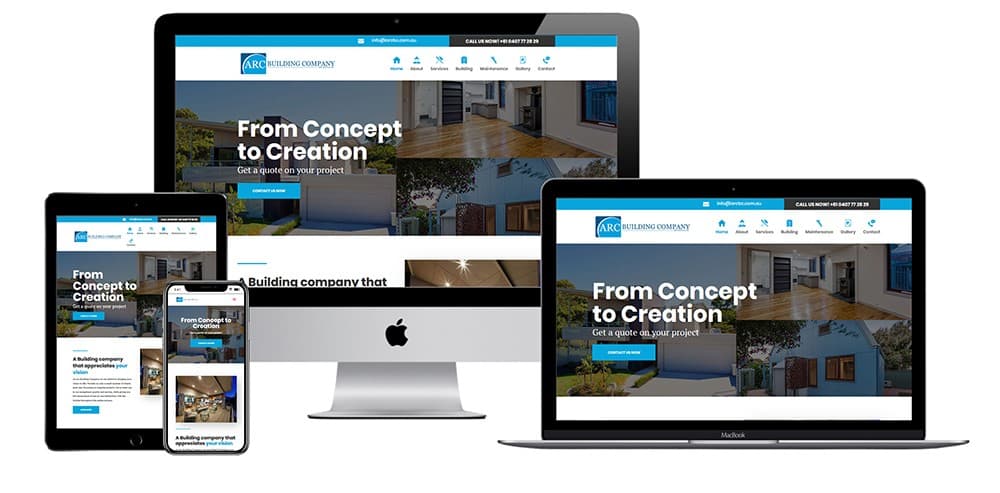 The Challenge
Project Brief
Arc Building Company provides quality building services assisting with every aspect of building and renovation. Our team's task here was to provide a website that would offer a premium showcase of this client's quality workmanship and diversity of work.
Our team created a custom showcase area allowing full case studies to be outlaid for jobs they have performed, and also a specific building maintenance page that would represent the Arc Maintenance arm of the business.
Custom Web Design
Social Media Setup
Branding Design
Copywriting
Web Hosting
Custom Development