The Growth Manager
The Growth Manager was created by our Founder, Angie Martin, who is a passionate and empowered business woman, digital marketer, and business development manager.
Industry
Web Design & Marketing
Solution
Web + Mobile Website and Ongoing Digital Marketing
The Growth Manager
Project Summary
The Growth Manager was created by our Founder, Angie Martin, who is a passionate and empowered business woman, digital marketer, and business development manager. From creating her first business at the tender age of 12; it has become her passion to teach fellow entrepreneurs the strategies to business success.
As a mentoring-based business, our number one concern is ensuring the growth of your business while reigniting your passion to discover and achieve your goals. At The Growth Manager, we are here to help you recognize how creative and inspiring you are; to then create a marketable brand message that will resonate with your ideal clients.
With the help of our mentoring packages, online programs, and downloadable templates; our team is ready to build the processes that will support you in achieving your goals as your partner in business development.
The Growth Manager
Our Approach
A holistic approach to the client's web design and marketing was taken throughout the entire creation process for this awesome start-up. Creating a website that was easy to navigate, but complex in its features was something that we approached with the utmost care. It was a big goal to showcase the branding (developed by Angie and the Accentuate Web Design & Marketing team) throughout both website and social media platforms, to really increase brand awareness throughout. Pairing the client's tailored designed website with a stealthy social media marketing strategy was our key to opening the door to success for The Growth Manager!
Advanced Sales & Marketing Integrations
Ongoing Social Media Marketing
Our team created a premium feel for this website with an eCommerce system. We created a showcase of our offered services, as well as a Portfolio to feature client works and projects and a resource section.
Working closely with The Growth Manager herself, Angie Martin, we put a strong focus toward social media marketing as a pre-launch to her business. It was important to the client to build up a loyal following and brand awareness prior to launching her services online, so we developed strong branding guidelines that shone through in all content creation across every platform. We also emphasized the importance of the video medium throughout content creation, as Angie wanted her audience to build a connection with the face of her brand! Along with this, The Growth Manager engaged us for ongoing SEO, to ensure that her site was google friendly and easy to find for potential clients in the future.
Want to Work
with Us?
We are committed to creating websites and marketing strategies which represent a valuable investment for our clients.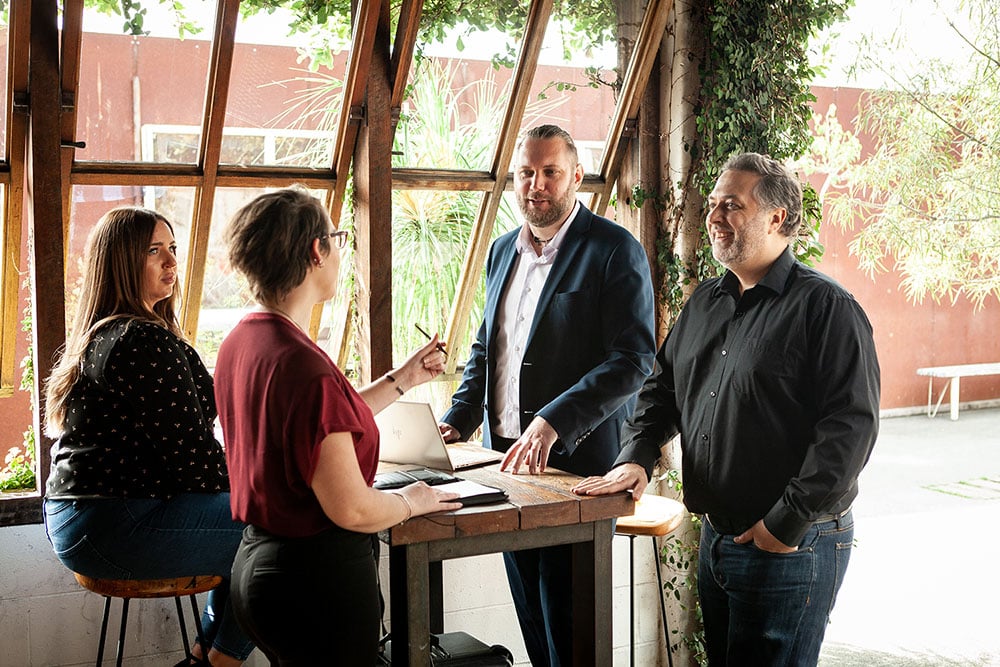 ClIent TESTIMONIALS
What Our Clients Say About Us
Below quotes from some of out amazing clients, click on read more to view a full case study for that client.


Eden and his team did an amazing job regarding our new website. We are truely impressed with the quality of their work and also...
Sven Meyer
Build Consultant of Singularity Computers


Amazing! I knew I was off to a good start when Eden's first response to my enquiry showed that time had been spent researching...
Mark Styles
Owner of Wholesale Safety & Storage


Accentuate It was giving the job of designing our clubs new website, the team went above and beyond of what was required. Great...
Terrence Cole
Trophy Steward of QLD Lure Coursing


Eden and his team are excellent, whenever you need them they are always there on hand. Created our excellent website from scratch...
Jareth Stocker
Sales & Marketing of Cody Corporation


Eden and the team were nothing but great!
Brian Taouil
Owner of Microrentals