Pear Collections
Pear Collections is a fashion label designing clothes specifically for Pear Shaped Women.
Solution
Web + Mobile Website and Digital Marketing Integrations
Pear Collections
Project Summary
OZKILTS is Australia's first and ONLY supplier of modern utility kilts and accessories for men (and soon women!), and is a fully registered trademark. The recent facelift of the OZKILTS website, and over the course of the last 12 months, they have doubled their sales, improved the dispatch and ordering process by fully automating it, and have run several successful Digital Marketing Campaigns through us.
Since early on OZKILTS has utilised our services to help launch the brand. More recently we have taken over management of everything from Web Design to our full suite of digital marketing services, including Social Media Marketing, Search Engine Optimisation and Adwords Management.
This brand has gone from strength to strength since our revamp of the site, and the ongoing Social Media Marketing and SEO work we provide has proven to be greatly successful for this brand.
Pear Collections
Our Approach
Collaborating heavily with the client to gain an understanding of the motivation behind the creation of her business, we were able to capture Pear Collection's mission and bring it to life. Putting a strong emphasis on connecting with potential customers meant that not only did we work hard to create a beautiful website (that reflects a beautiful business!), but a well-rounded marketing strategy tailored for the target market. Ensuring that branding guidelines were developed and consistent throughout both web and marketing aspects was crucial to us in bringing out the true essence of Pear Collections.
Overall, our approach was driven by creating a seamless customer experience, whilst still capturing the heart of Pear Collections and showcasing it to the online community.
Affiliate Marketing Website Integrations
Wholesale Website Gateways
Our team custom designed this site to match the owners vision for this growing startup. We have implemented integrations with Email Automation systems, and ensured a seamless shopping experience for their customers.
The client had a yearning to connect with potential customers, and to really demonstrate her passion for Pear Collections – so we focused heavily on video when it came to marketing content. Using social media platforms as a means to share sneak peeks of new products, as well as behind the scenes videos with the client and more, a real connection with the brand has been able to be developed for Pear Collection's followers. This growing business has also implemented a flourishing blog strategy to support their overall SEO and to educate the customer base on the brand and what makes it tick.
Across the board, there has been a strong focus on remaining authentic throughout the branding and overall content creation, which in turn has created a loyal customer base through Pear Collection's digital marketing efforts with Accentuate.
Want to Work
with Us?
We are committed to creating websites and marketing strategies which represent a valuable investment for our clients.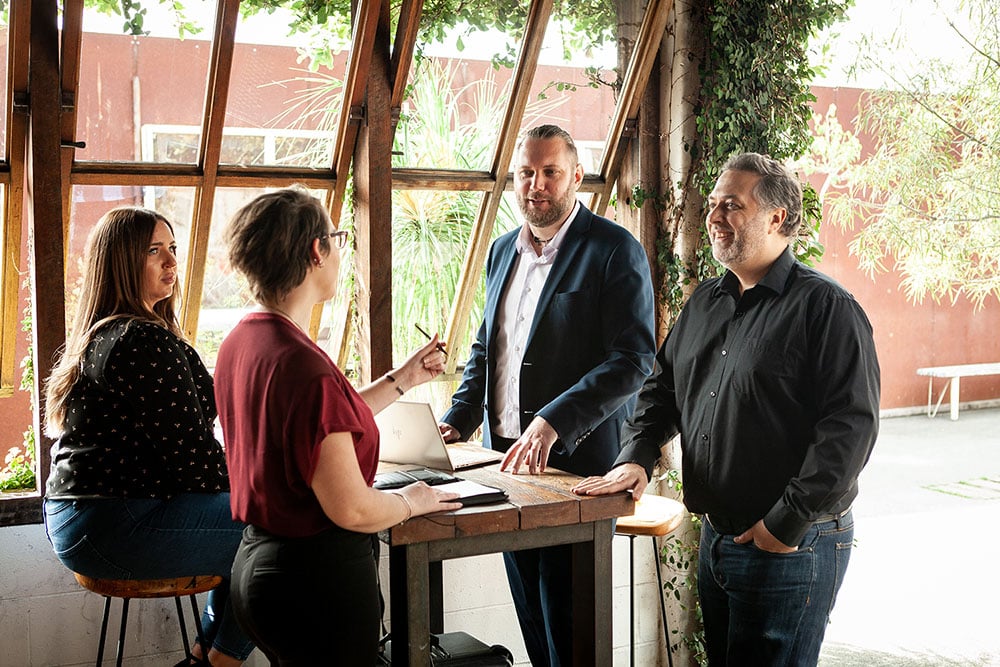 ClIent TESTIMONIALS
What Our Clients Say About Us
Below quotes from some of out amazing clients, click on read more to view a full case study for that client.


Eden and his team are excellent, whenever you need them they are always there on hand. Created our excellent website from scratch...
Jareth Stocker
Sales & Marketing of Cody Corporation


Accentuate It was giving the job of designing our clubs new website, the team went above and beyond of what was required. Great...
Terrence Cole
Trophy Steward of QLD Lure Coursing


We highly recommend Eden and the team at Accentuate IT! The process was easy and not intimidating with geek speak, Eden was...
Angela Brianni
Owner of Coffee Bean Trading


Eden and his team did an amazing job regarding our new website. We are truely impressed with the quality of their work and also...
Sven Meyer
Build Consultant of Singularity Computers


Eden and the team were nothing but great!
Brian Taouil
Owner of Microrentals